In our latest series 'Frankly Speaking', we caught up with Liam McCarthy on his Knight Frank journey and why he chose to go into real estate. Liam joined Knight Frank in August 2020 as an apprentice in our New Homes division.
Was it always the plan to pursue a career in property services?
Not at all. After the Leaving Cert, I did a four year degree in Business Management in DIT. Shortly after that I started working in a bank. I quickly realised that the role didn't suit my outgoing personality. I love being out and about and meeting people. It was friend who actually recommended the 'Apprenticeship in Auctioneering and Property Services' Program. I loved the idea of working on a variety of projects and getting to interact with different people every day.
What is the 'Apprenticeship in Auctioneering and Property Services' Program?
It's a two year course ran by Ballsbridge College of Further Education consisting of one college day a week and the other four days working in the chosen placement. I had to complete weekly and monthly assignments reviewed by a mentor. Knight Frank has afforded me the opportunity to combine my academic studies with practical hands-on real estate experience and Ray Palmer Smith, Director of New Homes, has been an incredible mentor every step of the way.
What are some of your favourite projects you've worked on?
Working in the New Homes Division I have been able to work on some of Dublin's most prestigious residential projects such as 'Monterey' on Park Avenue, Sandymount and '143 Merrion' in Dublin 4.
I also got to work on plenty of first-time buyer developments including 'Hollywoodrath' in Dublin 15, 'Castleland Park' in Balbriggan and 'Belin Woods', Newbridge.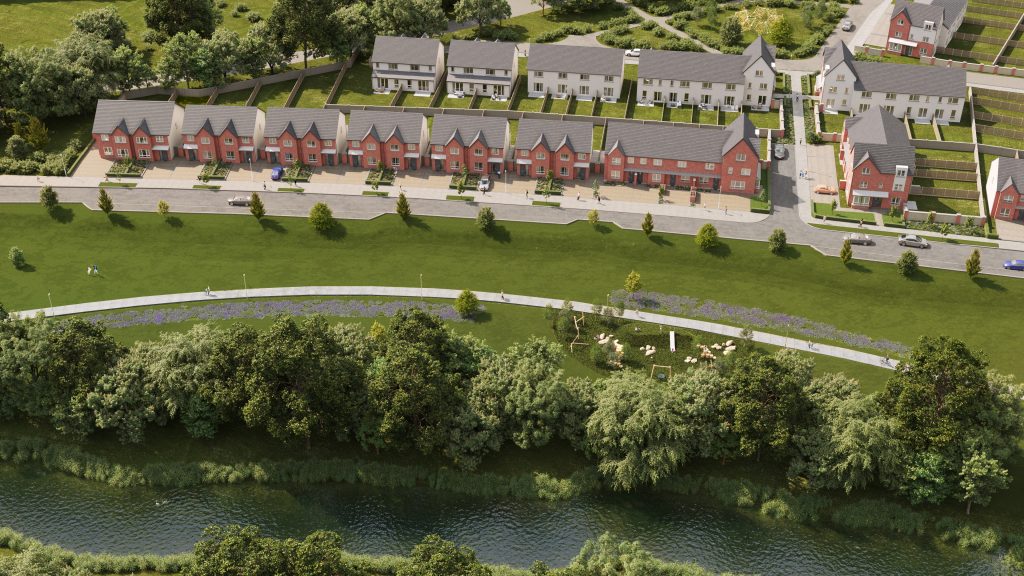 Why did you choose Knight Frank?
I wanted to gain the best experience possible by choosing one of the most reputable and established names in the industry. I was also drawn to the impressive and diverse catalogue of properties Knight Frank have. Finally, I knew Knight Frank would be a fantastic way to grow my own profile in the industry.
The company's in-house apprenticeship scheme has enabled me to work with some of the most professional and experienced residential property practitioners. From my first day in Knight Frank, I have been made feel welcome and feel an integral part of the New Homes team. It has most certainly been a great career move. I cannot recommend it enough to anyone considering making the jump!
Lastly, what's one thing people might not know about you?
I have a twin sister who works in Microsoft!
Interested in a career with Knight Frank? View our current vacancies here.