What size Do I need
Number of Seats/People
Space per employee
---
The Birches, Torquay Road, Foxrock, Dublin 18
Approx. 1.6 acres
Superb residential development opportunity
Zoned Objective A Residential – to protect and or improve residential amenity
Feasibility study for a revised scheme of 24 units
Situated in a prestigious residential estate with excellent public transport links

Development Land

1.6 acres
Lands at Turvey Avenue, Donabate, Co. Dublin
Approx. 2.87 acres
Ready-to-Go Residential Development Opportunity
F.P.P. – 155 apartments
Zoned Objective 'TC – Town and District Centre'
Superbly served by excellent public transport links

Development Land

2.87 acres
Unit 65 Heather Road, Sandyford Business Park, Sandyford, Dublin 18
Approx. 1,158.21 sq. m.
• Fully let producing €105,000 per annum
• Strong Covenant
• Unexpired lease term 13 years
• Net Initial Yield 6.82% (assuming purchasers costs of 9.96%) and CAP Val psf. €112

Industrial

1,158 sq m
For sale

Video

1/8

VIRTUAL TOUR AVAILABLE
18 Sandford Road, Ranelagh, Dublin 6
A wonderful terraced building comprising an original shop front with independent access and a front door providing access to the sizeable residential accommodation beyond.
Residential Sales Negotiator

Retail

178 sq m
Block P2, Eastpoint Business Park, Dublin 3
High Quality Office Investment in the Heart of Dublin's Docklands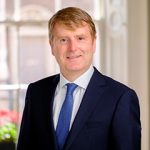 Director, Capital Markets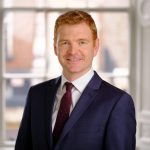 Director of Capital Markets

Investment

4,586 sq m
Bohernamona Road, Thurles,
Co. Tipperary
Approx. 14.37 acres
Attractive proposition to an incoming developer.
Zoned Existing Residential under the Thurles Town and Environs Development Plan 2009.
Ideally situated within a 1km walk of the town centre.
Positive planning history on the site.

Development Land

14.37 acres
60 acres (approx.) Killoran, Moyne,
Co. Tipperary
Guide Price: €120,000 exclusive
Approx. 60.6 acres
Significant land holding suitable for a variety of uses
Approx. 220 meters road frontage and existing internal access road
Agricultural Land

60.60 acres
For sale

Video

1/8
20 Lanesville, off Monkstown Avenue, Dun Laoghaire,
Co. Dublin
Offers in excess of €500,000
Single-storey cottage with a two-storey return in an established residential location.
Highly attractive contemporary scheme to provide 2 new homes.
Within walking distance of Monkstown Village.
Well serviced by public transport links.

Development Land

0.09 acres
"Site 5" Northern Cross, Malahide Road, Dublin 17
Approx. 0.69 acres
Ready to go development opportunity
F.P.P. 53 apartments and ground floor commercial
Immediate access to the M50 and M1 Motorways
Entire site is zoned Z14

Development Land

0.69 acres

VIRTUAL TOUR AVAILABLE
Ceiliúrlann, Leopardstown Road, Leopardstown, Dublin 18
An un-modernised detached residential house and adjacent mews, with secondary access, dating back to c.1968, in an attractive location on Leopardstown Road with clear redevelopment potential (s.p.p.)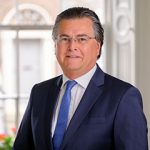 Director of Prime Residential
Detached

208 sq m

5

4

1
199, 201 & 201A Harolds Cross Road, Dublin 6W
Approx. 0.16 acres
Ready to go Residential Development Opportunity with F.P.P.
Established residential location adjoining Harold's Cross Village
Highly accessible from a public transport perspective
Zoned Z1 "To protect, provide and improve residential amenities"

Development Land

0.16 acres
1 Aspen Court, Cornelescourt Village, Dublin 18
Own door offices
Open plan accommodation
Glass partitioned meeting rooms
Secure car parking
Excellent location
Graduate Surveyor, Offices

Offices

357 sq m