What size Do I need
Number of Seats/People
Space per employee
---
Main Street, Lusk, Co. Dublin
Approx. 1.5 acres
Superb development site (S.P.P.)
Well serviced with schools and public transport links
Zoned "TC" Town and District Centre – uses permitted include Residential and Retail

Development Land

1.5 acres
Metropolitan Building, James Joyce Street, Dublin 1
Available immediately
Impressive reception area
Ground floor accommodation
Mixture of open plan and cellular offices
Shower facilities
Secure bike and car parking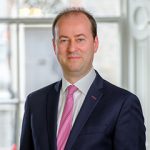 Offices

913 sq m
65 Fitzwilliam Square, Dublin 2
Georgian Offices and Mews Building
Typical Georgian room with ornate features
Bright Spacious Rooms
Ample car parking
Available immediately

Offices

478 sq m
To let

Video

1/13
1 Albert Terrace, Albert Place West, Dublin 2
78.84 Sq M – 268.84 Sq M
(850 Sq Ft – 2,894 Sq Ft)
Own door office
Mixture of open plan and cellular offices
Wheelchair access
Shower facilities
Terrace areas on the 1st and 2nd floors.

Offices

78 - 268 sq m
156 Pembroke Road, Ballsbridge, Dublin 4
356 Sq M (3,831 Sq Ft) –
1,435 Sq M (15,446 Sq Ft)
Prime Dublin 4 Address
Fully Fitted Accommodation
Flexible Lease Terms
Open Plan & Cellular Offices
Car Parking Available
Sublease/Assignment
Senior Surveyor, Office Agency

Offices

356 - 1,435 sq m
Unit 505 Q House, Furze Road, Sandyford, Dublin 18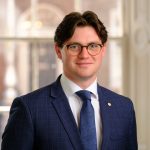 Graduate Surveyor, Office Agency

Offices

104 sq m
9/14 Milltown Road, Milltown, Dublin 6
Approx. 1,869.38 sq. m.
Available to let short term
In the heart of Milltown with excellent public transport links
Showrooms and offices with storage area comprising c.20,000 sq. ft.
Ample parking available

Industrial & Logistics

1,869 sq m
18 Lower Leeson Street, Dublin 2
459 Sq M (4,938 Sq Ft) –
1,392 Sq M (14,981 Sq Ft)
Extensively transformed and modem office building.
Building works fully completed and available to let.
Best in class sustainability features Lees Gold, Ber A3, Green Roof and Wired Score Silver.
Floors from 4,938 sq. ft.

Offices

420 - 2,336 sq m
38 Dawson Street, Dublin 2
Available immediately
1st floor accommodation
Fully fitted offices
Tea station
Excellent transport links

Offices

75 sq m
Let

1/5
Gainsboro House, 24 Suffolk Street, Dublin 2
71.2 Sq M (766 Sq Ft) – 216.4 Sq M (2,329 Sq Ft)
Available immediately
1st, 2nd & 3rd floors available
Flexible lease terms
Newly refurbished offices
Excellent transport links

Offices

71 - 216 sq m
Bohernamona Road, Thurles,
Co. Tipperary
Approx. 14.37 acres
Attractive proposition to an incoming developer.
Zoned Existing Residential under the Thurles Town and Environs Development Plan 2009.
Ideally situated within a 1km walk of the town centre.
Positive planning history on the site.

Development Land

14.37 acres
34 House Sites in Clerihan, Clonmel, Co. Tipperary
Approx. 3.5 acres
Residential Development Opportunity
Positive planning history – previous grant for 34 houses, now expired
Zoned Existing Residential
Located 6km from Clonmel

Development Land

3.50 acres