Superb Residential Development Opportunity
201 apartments & commercial (s.p.p.)
Knight Frank has recently launched Gowan House on the Naas Road, Dublin 12 to the market at a guide price of excess €7.5 million exclusive. Currently home to Opel, Peugeot and the recently acquired Citroën and DS franchises, the marques are relocating their Importer headquarters to Citywest, owing to the expansion of the Gowan Group motor brand portfolio.
This site represents a fantastic development opportunity (s.p.p.) extending to approximately 2.3 acres (0.93 hectares) in a highly accessible location along the Naas Road adjacent to the Luas, just 5km from Dublin city centre with easy access to the M50 Motorway in addition to numerous Dublin Bus routes that service the area.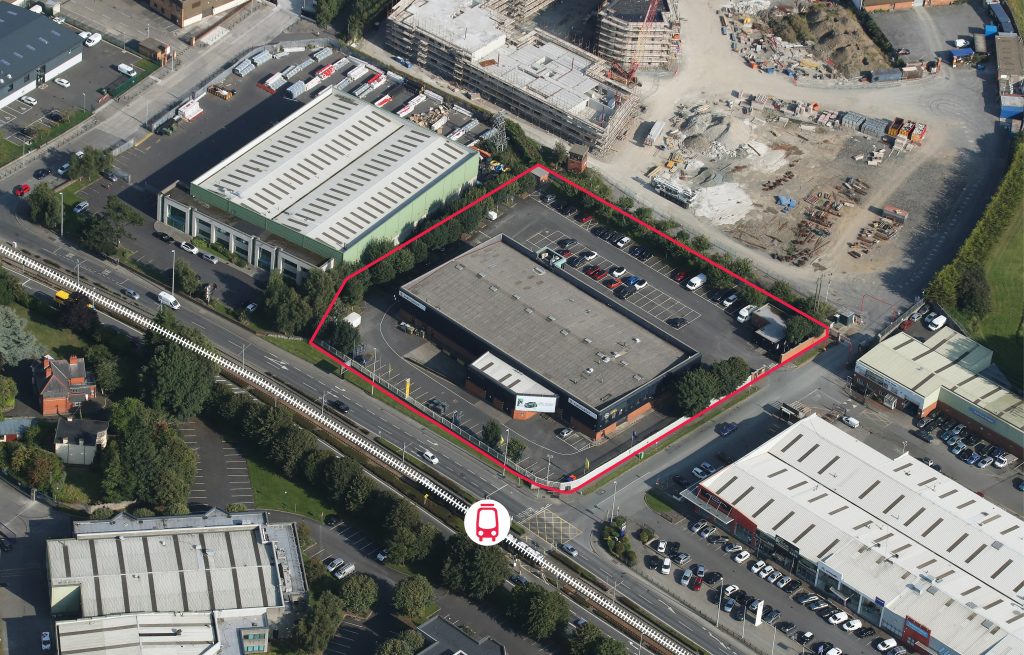 Presently, the site consists of a modern single storey detached warehouse facility incorporating extensive integral two storey office accommodation extending to approximately 40,000 sq.ft.. The site benefits from significant frontage of approx. 80 metres onto the Naas Road. There are a number of large employers in the surrounding industrial parks, in addition to the city centre multinational employers, with a number of hospitals including St. James Hospital, Children's Health Ireland Crumlin, Coombe Women's Hospital and the new National Children's Hospital, under construction, all in close proximity.
Under the Dublin City Development Plan 2016-2022 the site is zoned objective of Z14 that is "to seek the social, economic and physical development of an area with mixed use of which residential and "Z6" would be the predominant uses". In this regard O'Mahony Pike Architects have produced a Feasibility Study for the site which provides for an attractive scheme of 201 apartments with associated tenant amenity and ground floor retail to the Naas Road. The scheme has been designed to build-to-sell standards but given the superb public transport network the site would ideally suit an optimised build-to-rent scheme.

Knight Frank commented: 'The site represents a significant residential redevelopment opportunity with a high existing use value ideally positioned for a PRS scheme given the highly accessible location immediately adjacent to the Luas and close proximity to the Red Cow interchange of the M50 motorway.
Given the strong demand in the market at present we would envisage substantial demand emerging for this sale.'

Further information can be obtained from the Dataroom for the sale which can be accessed at www.gowanhouse.com or by contacting James Meagher or Robert Wilson on 01-634-2466.