For sale

1/35

VIRTUAL TOUR AVAILABLE
Ballymurrin House, Ballymurrin Lower, Kilbride, Co. Wicklow
A truly captivating and historically important family home dating back over 350 years, built c.1668 as a Quaker farmstead – presently comprising four self-contained homes on approx. 1.5 acres of mature, private grounds
Detached

486 sq m

6

5

7
Sale agreed

1/42

VIRTUAL TOUR AVAILABLE
Tornant House, Dunlavin, Co. Wicklow
Tornant House is an extraordinary country retreat that offers complete privacy and tranquillity, providing a peaceful haven from the hustle and bustle of modern life.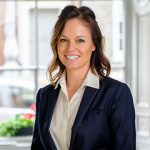 Senior Sales Advisor, Residential
Country House

283 sq m

5

2

3
Sold

1/41

VIRTUAL TOUR AVAILABLE
The Cuskinny House Estate, Cobh, Great Island, Co. Cork
Knight Frank and Michael H. Daniels and delighted to bring to the market this wonderful coastal estate with the handsome late Georgian Cuskinny House commanding a magnificent position at the water's edge overlooking Cork Harbour.
Estate

996 sq m

5

3

4
For sale

1/23

VIRTUAL TOUR AVAILABLE
Ballinacurra House, Kinsale, Co. Cork
Ballinacurra House offers the unique combination of luxury living at its finest and the best of country lifestyle, as Kinsale is voted one of the top places in Ireland to live and work.
Estate

1,709 sq m

14

14

8

VIRTUAL TOUR AVAILABLE
Clonleason House, Fordstown, Navan, Co. Meath
Dating back to 1773, Clonleason House is a classic Georgian two-storey country home ideally situated well behind the road on beautifully landscaped grounds (approx. 6.5 acres) with mature trees and lawn with the remaining 56 acres in tillage and woodland.
Country House

268 sq m

4

3

3