What size Do I need
Number of Seats/People
Space per employee
---
Unit A4B North City Business Park, Finglas, Dublin 11
Available within 12 months
High quality development fronting the M50 motorway
LEED Silver targeted and LEED Gold for tenant fit out facilitated
12m clear internal height

Industrial

1,911 sq m
Unit A4A North City Business Park, Finglas, Dublin 11
Available within 12 months
High quality development fronting the M50 motorway
LEED Silver targeted and LEED Gold for tenant fit out facilitated
12m clear internal height

Industrial

2,298 sq m
Unit 511 Q House, Furze Road, Sandyford, Dublin 18

Offices

104 sq m
Unit 2A South West Business Park, Cheeverstown, Citywest, Dublin 24
Dublin's only new build logistics park with adjoining Luas Stop
LEED Silver sustainability credentials
Dedicated car parking and secure yards
12 metre clear internal height

Industrial

1,863 sq m
Unit E8 North City Business Park, Finglas, Dublin 11
High quality development fronting the M50 motorway
Hi-bay warehouse & office facility

Industrial

1,028 sq m
Unit 4 South West Business Park, Cheeverstown, Citywest, Dublin 24
Available within 12-14 months
Dublin's only new build logistics park with adjoining Luas Stop
Warehouse units with air conditioned offices and LEED Silver sustainability credentials.
Each unit offers dedicated car parking and secure yards

Industrial

15,102 sq m
Goldcrest House, Dublin Airport Logistics Park, St. Margaret's Road, Finglas, Dublin 11
Available within 12 months
High bay warehouse with offices situated on 3 acres
Access controlled and secure business park environment

Industrial

5,345 sq m
For sale

1/10

VIRTUAL TOUR AVAILABLE
26 Longford House, Spencer Dock, Dublin 1
26 Longford House, Spencer Dock is an attractive fifth floor apartment of generous proportions and benefits from a south facing balcony overlooking the communal grounds.
Sales Negotiator, Residential

Apartment

60 sq m

2

1

1
For sale

1/30

VIRTUAL TOUR AVAILABLE
Fountain House, Grangebeg, Co. Kildare
A magnificent family home of superb character designed by master craftsmen across various disciplines situated in a mature setting on 16.5 acres / 8 hectares of excellent pasture lands, a short distance from the town of Kilcullen.
Country House

761 sq m

7

4

4
For sale

COMING SOON

1/10
Gracefields @ Drumaconn, Athlone, Co. Westmeath
Gracefields, a new development of spacious 2,3,4 and 5 bedroom family homes located on the edge of Athlone Town.
Sales Negotiator, New Homes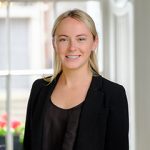 Senior Negotiator, New Homes

Terraced

0

0

0
Blackhorse Avenue, Dublin 7
Superb residential development site with F.P.P. 68 Build-to-Rent Apartments
Site Area of 0.76 Acres (approx.)
Zoned Z1 Residential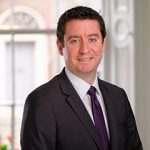 Divisional Director, Development Land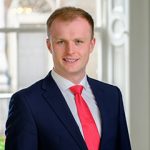 Surveyor, Development Land

Development Land

0.76 acres
For sale

1/41

VIRTUAL TOUR AVAILABLE
Ananda, St. George's Avenue, Killiney, Co. Dublin
An illusion of countryside created by a building or garden within a City – 'Rus in Urbe', the secret to Ananda lies in its subtle design and commanding build on St. Georges Avenue.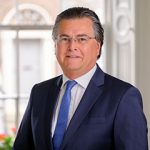 Director of Prime Residential
Detached

929 sq m

7

6

4