Our Office Agency manages all aspects of the leasing, acquisition and disposal of high quality Dublin office premises.
Office space to buy and let Dublin
Whether you're looking to buy a business premises or a landlord looking to lease an office we're here to help you. View our Dublin offices for sale and to let below.

What size commercial office do I need?
We provide Dublin office space for every sized company tailored to your individual business needs whether you are looking to buy a fully-fitted office premises or lease a flexible office space.
If you operate a hybrid working policy or are unsure what size office you need, our commercial property experts can advise on office space requirements.

We know Dublin
Knight Frank is Irish-owned and our Office Agency has a decades-long record in the Dublin office space.
We sell and let commercial offices in prime Dublin locations such as CBD, Smithfield, Sandyford Industrial Estate and Dun Laoghaire serviced by excellent public transport links.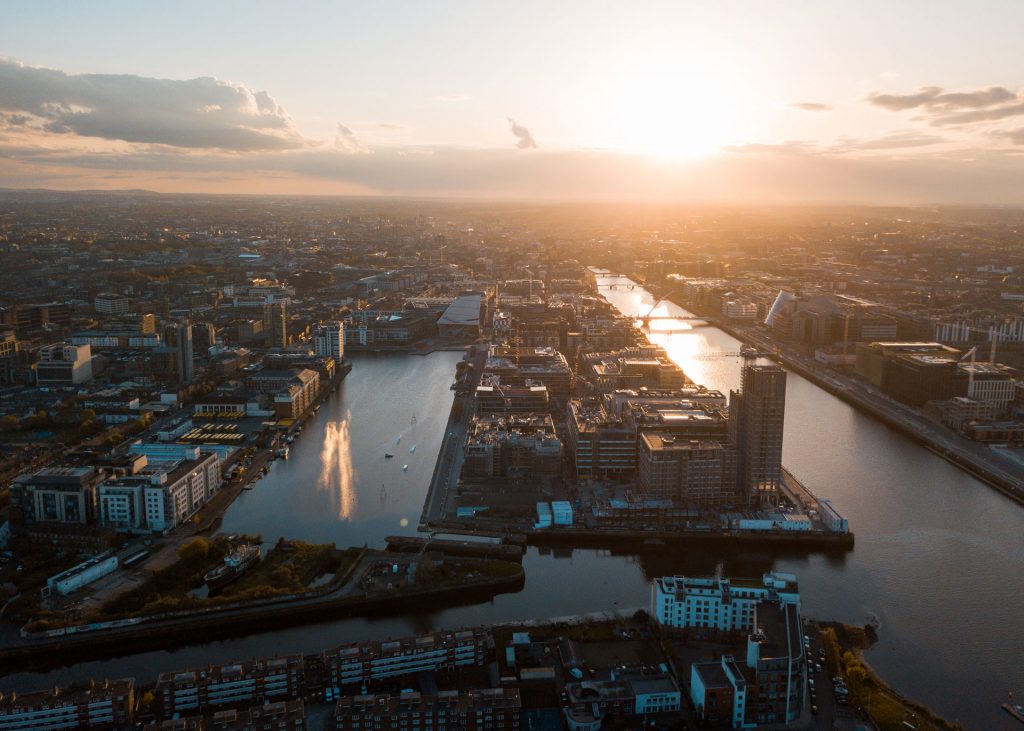 The right office for your business
When it comes to offices there's no one size fits all. Whether it's developing best in class buildings or getting the most out of your current space our expert team are here to assist and advise you.
Using our extensive market knowledge and research our team are best placed to advise you on your project. We deliver remarkable results fuelled by passion, innovation and experience.
Get in touch with our Office Agency to discuss the features that matter most to you.

Relationships deliver results
Delivering the best possible outcome is our prime focus. But successes also lay the foundations for long-term, mutually beneficial relationships.
Many of our clients have worked with the Knight Frank offices team for years. They know our commitment lasts longer than individual deals; whenever and wherever it's needed, they can depend on us for straightforward support, insight and complete candor.
Key office services
Marketing: we create and execute highly effective marketing strategies and campaigns for office developments. This includes targeting national and international tenants.
Development: end-to-end coordination of the numerous expert services required for the successful development of office projects.
Occupier Services: we assist tenants and owner occupiers in identifying, acquiring and disposing of office sites.
Lease Advice: we offer expert guidance on all aspects of lease agreements including rent levels, break clauses and security of tenure.
Investment: We identify office developments with high investment potential within Ireland for both Irish and international investors.
Global Capital Markets: Knight Frank can offer access to international sources of capital for development and investment purposes.