The European Young Talent Academy
I joined Knight Frank Ireland in May and in September I joined The European Young Talent Academy, a graduate programme within Knight Frank. The programme initially started with monthly online webinars where we got to meet all the other graduates from around Europe.
In total, there are about 23 of us (this excludes the UK graduates). The graduate programme has been a great opportunity to meet graduates from across Europe and explore different topics and areas within the business.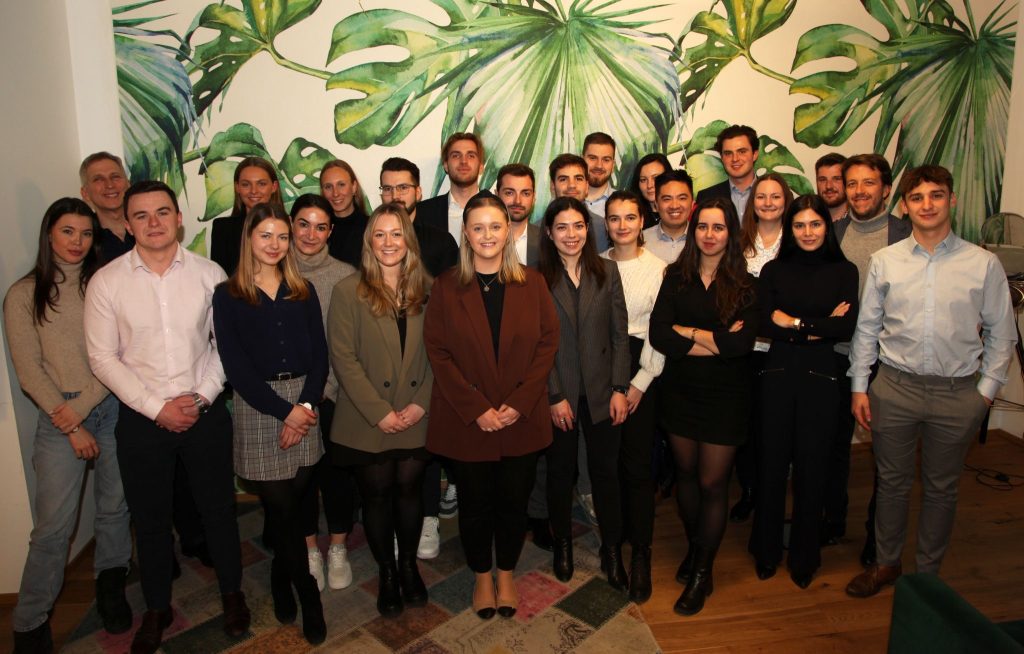 Off to Prague!
Recently we got the opportunity to travel to Prague to attend the first graduate conference. As we wanted to make the most of the opportunity and take full advantage of the coinciding long weekend, a few of us decided to fly out a couple of days early.
Sight seeing and local delicacies
Hayley and I arrived Saturday followed by Mark and Dan on Sunday and Roisin on Monday. The conference started on Tuesday so we had plenty of time to take in the local sights and adjust to the cold (I should have worn two pairs of socks!).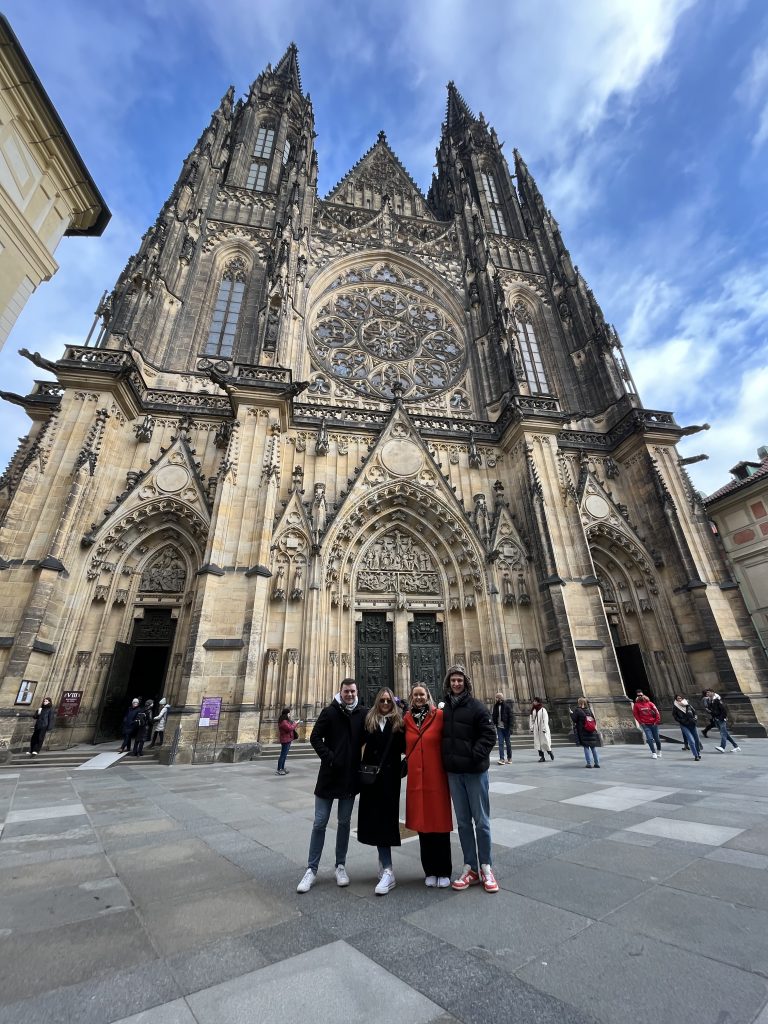 On the Monday evening, the local team organised dinner where we got to sample some of the local cuisine, and more importantly, got to know each other ahead of the conference. We were all very well behaved and got an early night, in preparation for Tuesday (well most of us did!).
The conference
The conference was a fantastic experience and went way beyond our expectations. We had a full schedule for the entire event thanks to the organiser's huge efforts. For the main activity of the conference, we were divided into teams and given the task of running a business.
Run your own business
We each had to build, manage, and market a pizza company – of course this wasn't as straightforward as it sounds. We had to choose and bid on site locations, review, and agree loan options, chose fit-outs, source staff, working closely to make decisions on expansion possibilities and much more.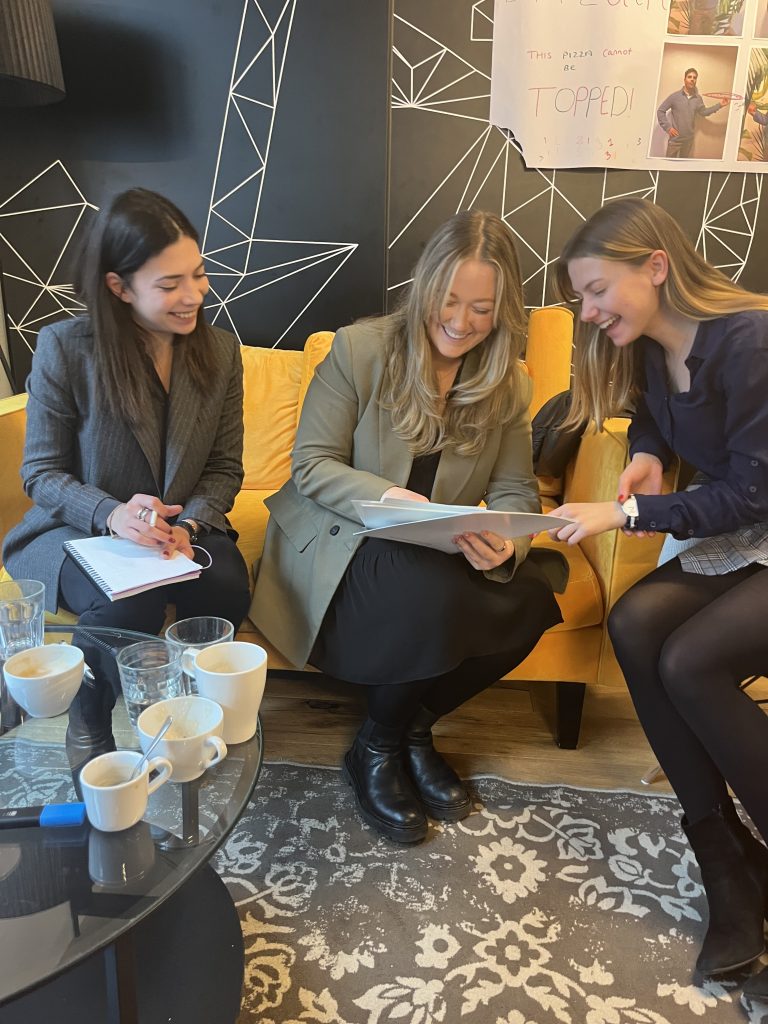 With additional challenges each quarter, the objective was to increase profits and ultimately come out as the winners. I'm glad to report two of the Irish contingents were on the winning team.
The winning strategy
The secret to our success, was probably having the best site. Location is key!! Some people were, let's just say, a little too ambitious in their pricing strategy. We utilised the market research available to inform our pricing which I think made a big difference.
Team presentations
Other elements of the conference included team presentations from each country, where we shared our graduate experiences within Knight Frank Ireland.
We also had a call with Andrew Sim, Head of Global Capital Markets and Managing Director for Europe.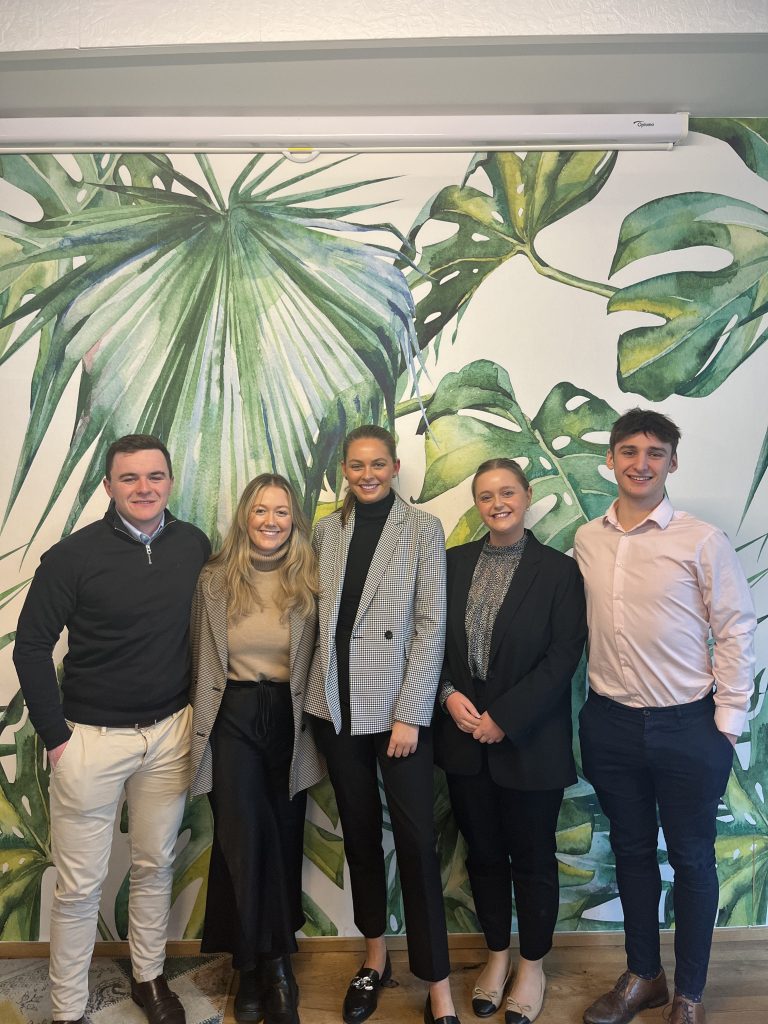 Networking and Radlik
We of course managed to fit in some socialising each evening to ensure we got to know each other, learning the importance of 'networking'!
We also sampled some of local drinks, loved the beer, but wasn't a massive fan of the Radlik shots (a local liquor). I'm not quite sure how some of the lads managed more than one!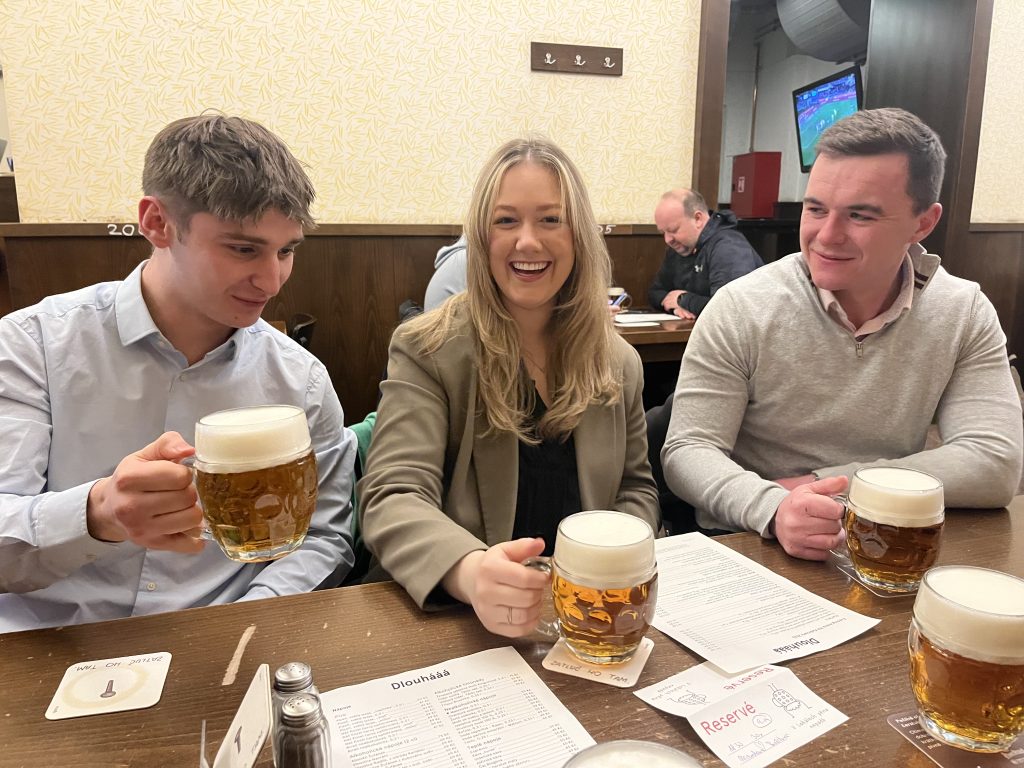 Wrap up
It was an incredible experience getting to know such a talented group of people and developing relationships that we will carry with us throughout our professional careers.
We are very grateful to be part of such a unique and inspiring programme and we are looking forward to our next EGA conference where we hope to reconnect with everyone again.
Massive thanks to the team in Knight Frank; Declan O'Reilly, Deirdre Fahy, and in particular Marco Capelli and Eric O'Halleran who organised and ran the entire conference.