Real I.S. have completed the final phase acquisition at Marina Village in Greystones. The transaction results in the delivery of 134 exceptionally high quality new apartment and housing units in Greystones across Blocks E, F, G & H & T14. The BTS development by Glenveagh Homes Limited features a mixture of one, two and three bedroom above average unit size apartments overlooking the Marina, together with 10 two-storey terraced house units to the rear. Knight Frank advised Real I.S. on the transaction.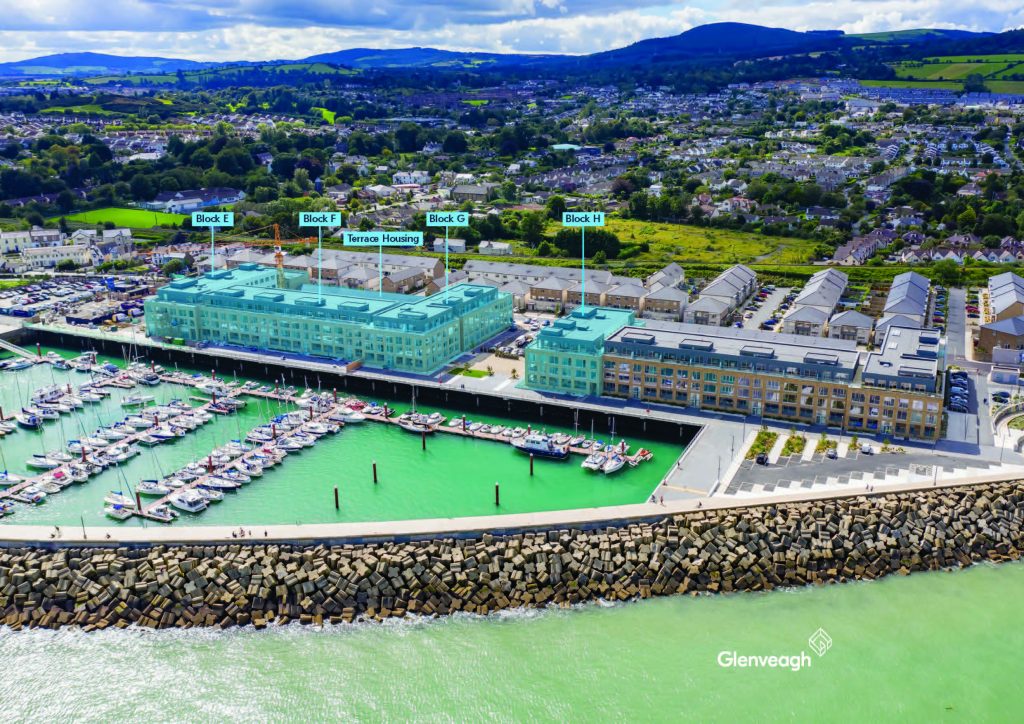 Peter Flanagan of Knight Frank who advised the purchaser commented "We are very pleased to have sourced and worked on this transaction. It is the first of its kind stabilised PRS sale structure. It was delivered by Glenveagh to Real I.S. on a turn-key basis, fully-let and income producing. A big thank you to Dorothee Weidl at Real I.S. for believing in the project and managing the transaction through to completion, Wesley Rothwell at Glenveagh for the delivery of an exceptional scheme and management of the leasing programme, together with our legal advisor on the project Edward Spain at William Fry and technical advisor Harry Dowey at Watts. It is a timely example of a domestic developer and a European investor coming together to provide a housing solution in a desirable location such as Greystones, with existing public transport connectivity to Dublin City Centre".
Dorothee Weidl (Director Investment Management at Real I.S.) adds: "We are delighted to have now completed the deal with the acquisition of the final 29 units. Marina Village is exceptional due to its uniquely spectacular position directly on the harbour, with the station within walking distance. With its high excess demand for rental apartments due to steady growth in the population, Ireland will stay an important target market for Real I.S. in the future".
The selling agents were Cushman & Wakefield, Sherry Fitzgerald and CBRE, and Dillon Marshall were the leasing agent.