In this month's Frankly Speaking, we catch up with Hassanah Roseli, Surveyor of Valuations and Advisory at Knight Frank.
You're from Malaysia. What made you come to Ireland?
The main reason was because my husband got offered a job in Ireland in 2019. As well as that we had a lot of family over here already. Although it was a big leap of faith we both agree it's the best decision we've ever made. We absolutely love it here.
What made you choose this particular career path?
I originally considered being an architect but after the very first job interview I realised I couldn't draw at all! That's when my father suggested a career in real estate instead. I did my degree in Estate Management in Malaysia and my Masters in Property in Melbourne, Australia. It was when I came to Ireland that I focused on valuation surveying.
What does a valuations surveyor do?
Property Inspection
Working in the property market I calculate the price of value of different buildings across a wide variety of sectors. First, I go out and inspect the condition or 'health' of the property. I note the good points as well as what needs improving.
I also consider the location of the property and factor in elements like the surrounding infrastructure, public transport options and other similar properties on the market.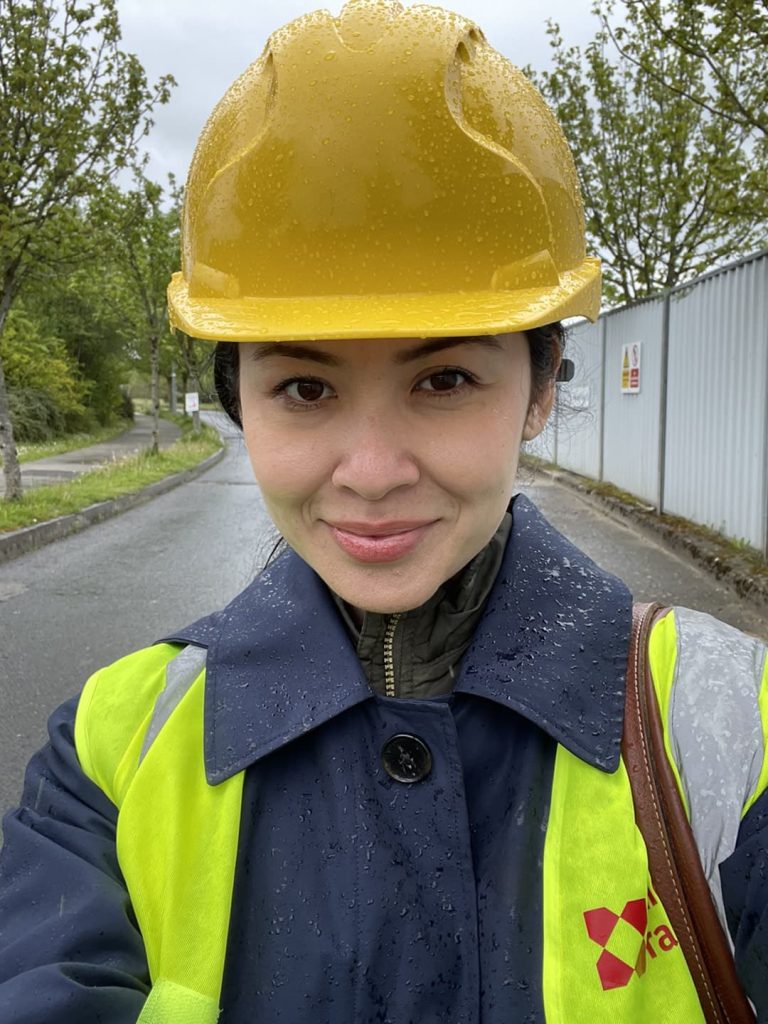 Research and Reporting
Then I come back to the office and do my own research. I look at things like market trends and finance rates and adjust my calculations accordingly. I also work very closely with other departments. For example, if it is a private residential property I will consult with our New Homes. If it is a development opportunity, I will touch base with the Development Land department.
What skills do you need to become a successful surveyor?
You must be analytical and like working with numbers and calculations. It's also important to have good communication and collaboration skills when working with different departments.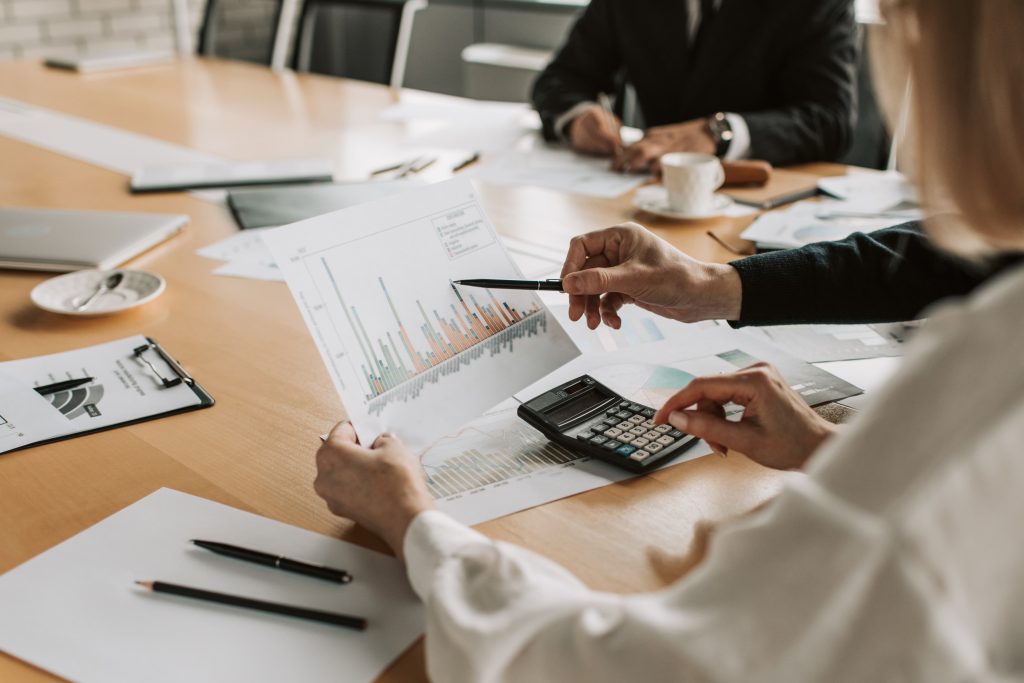 What do you love most about being a valuations surveyor?
I love the scope and the variety of the role, every week is different. For example, one week I could be valuing an industrial or agricultural property, the week after a period office or private residential properties. This means that I am continually learning and developing my knowledge in the Irish real estate market in various sectors.
How has your experience of Knight Frank been so far?
Social Committee
The company culture is amazing here. I am delighted to be on the social committee and we run all sorts of events from footie-golf to Pride breakfasts through out the year. It's a great way for everyone to get to know each other and create an inclusive environment. Even during lockdown, we ran all sorts of virtual quizzes and challenges to keep people connected and create positivity during a challenging time!
Valuations Team
I have been with Valuations team since January 2020. I love a lot of features including the people, the culture and the healthy working environment. My team is amazing. I'm so delighted to be surrounded by colleagues that smile and are always willing to help. Peter Rowan, Director of Valuations and all the senior leadership team are very approachable and supportive. I appreciate the warm welcome and the inclusivity, this made me feel right at home.
I love how Valuations offered learning opportunities and care about helping their employees develop and grow professionally. Great colleagues have provided me with good training as well as constructive feedback which help me improves my career. Everyone's weak point is countered by another's strong point. The experience has motivated me to reach the next milestone in becoming a chartered surveyor.
What is a Chartered Surveyor for those who don't know?
A chartered surveyor will mean I am an officially registered valuer. I am just about to finish my Assessment of Professional Competence (APC) with the Society of Chartered Surveyors Ireland (SCSI). This has consisted of two years of continuing professional development (CPD) and I will submit my critical analysis shortly (you can think of it like a big project similar in work and volume to a college thesis).
I will then have an interview in October with four assessors from the committee. All going well, I will receive my certification and become an associate member.
Finally, can you tell us something quirky about yourself?
Back in Malaysia, I got myself a few part-time jobs during college. For example, I did some clothes modelling for magazines and was as an actress in various TV commercials. I've been in television ads for brands like McDonalds and Electrolux! It was a really cool experience and it was also a handy bit of pocket money!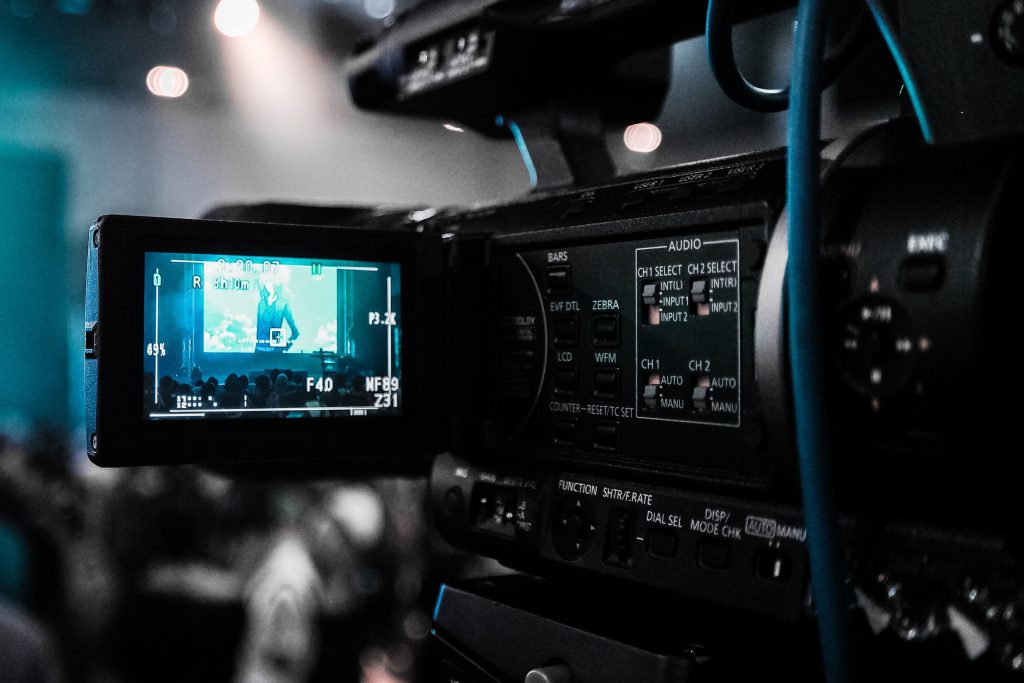 How to become a valuation surveyor in Ireland
If you are considering a career in valuations and advisory, check out the Property Economics (Valuation Surveying) Level 8 Bachelor of Science at Technological University Dublin. The four year degree consists of a wide variety of modules including Investment and Development Valuations, Statutory Valuations and Economics of Property, as well as gaining practical experience through a work placement in year three.
If you would like to know about our internship programme at Knight Frank please get in touch.
If you are looking for open graduate surveyor roles, please visit our careers page.