For sale

Return to Listings

View images
1/2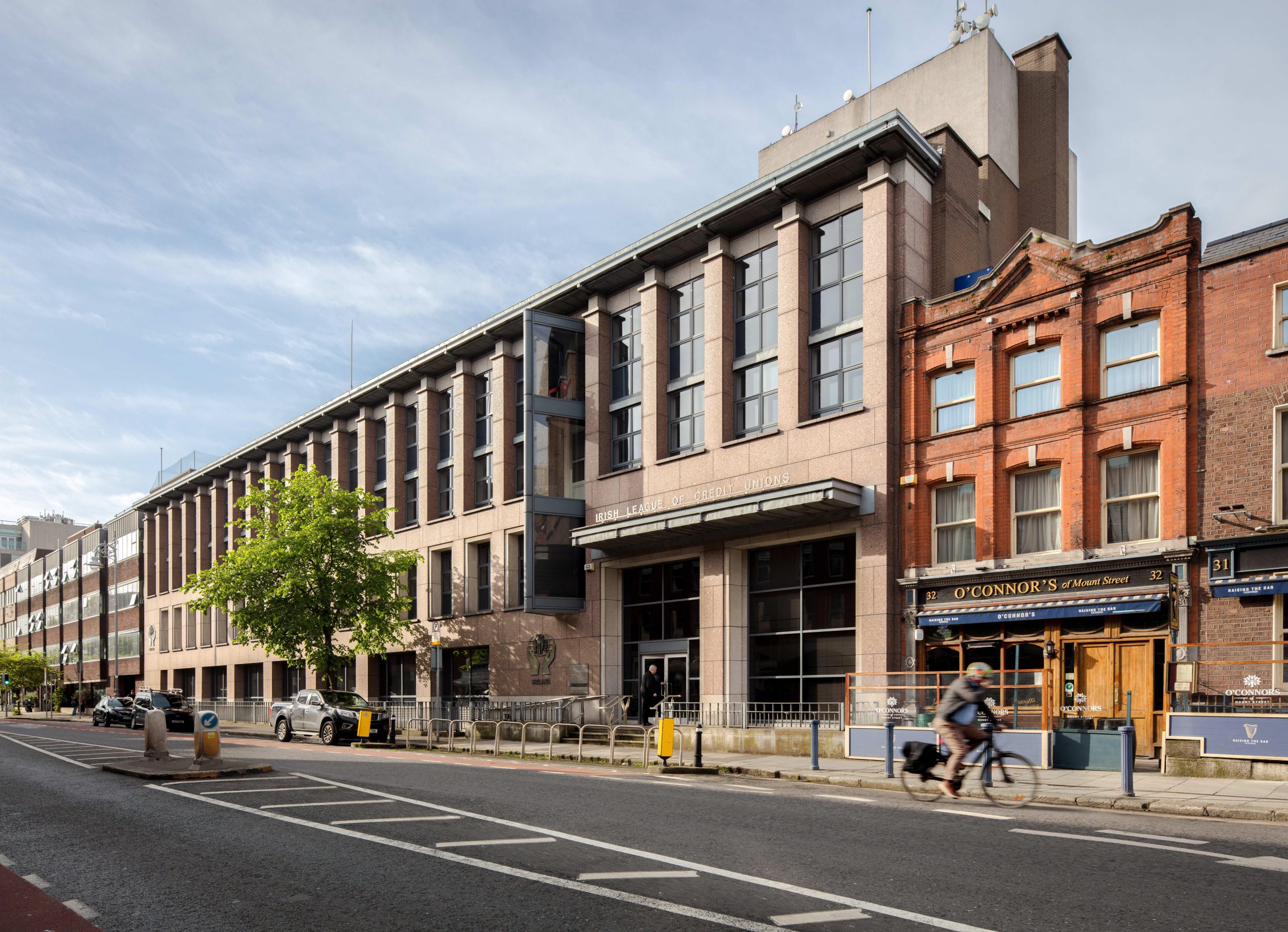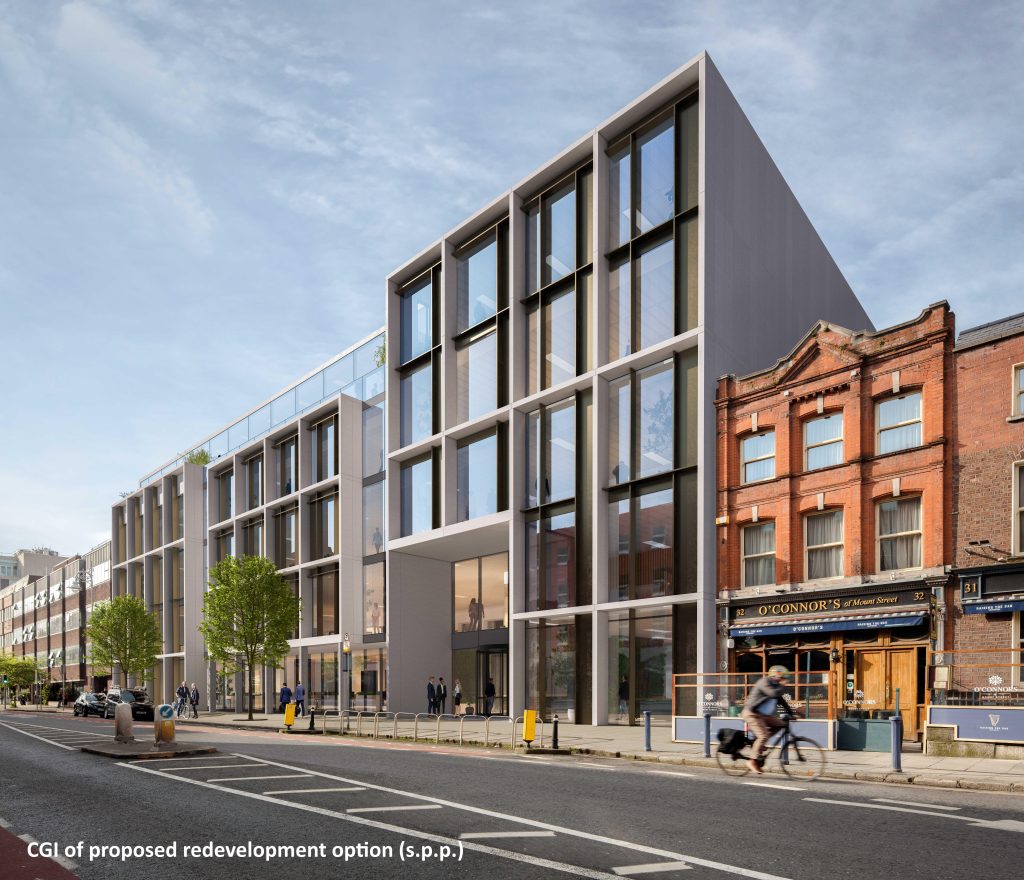 Description

Development Land

0.277 acres
* Superb refurbishment / redevelopment opportunity (s.p.p.)
* Existing office building of approx. 22,942 sq.ft. NIA
* Over 30 secure car spaces
* Dataroom: www.33-41-lowermountstreet.com
33-41 Lower Mount Street comprises a 5 storey over basement office building of approx. 22,942 sq.ft. NIA (34,090 sq.ft. GIA). The building benefits from a secure, under-croft car park with over 30 car spaces. The office accommodation is positioned over ground to fourth floors with plant at basement and fifth floor levels. The entire site extends to approx. 0.277 acres (0.112 hectares) with frontage to both Lower Mount Street and Verschoyle Place.
The OPW occupy approx. 6,500 sq.ft. together with 6 car parking spaces under a 4 year 9 month lease which expires in January 2024.
The property is currently home to the Irish League of Credit Unions and the sale is part of its ongoing transformation activities, with the representative body set to move to a new location to enable future growth and development.
The building was refurbished and extended in the late 1990s and would provide scope for an incoming purchaser to either refurbish and extend the existing space further or carry out a full redevelopment (s.p.p.). Furthermore, given the site's close proximity to high quality public transport and the prime location in the heart of Dublin 2, the property is in an ideal position to provide high quality office accommodation of an attractive lot size.
The subject property falls under the Dublin City Development Plan 2022 – 2028 and is zoned Objective Z10 (Inner Suburban and Inner City Sustainable Mixed-Uses). That is "To consolidate and facilitate the development of inner city and inner suburban sites for mixed-uses". This mixed zoning will facilitate commercial and, or, residential development going forward (s.p.p.).
Having regard to the existing office building on site together with its location and zoning, Henry J Lyons prepared a detailed feasibility study for the site. The study focused on two options, the first was a refurbishment and extension of the existing building while the second focused on a demolition and complete redevelopment of the site.
The redevelopment option provides for a completely new build resulting in an almost doubling of the Net Internal Area to approx. 43,863 sq.ft. The study provides for 18 meter floor depths with modern floor to floor heights. The new building height is marginally higher than the original with an increase of approx. 3.5 metres. Shower & changing facilities are provided at basement level together with bike parking and a small degree of car parking.
The refurbishment option extends the existing floor plate and increases the floor depth on 1st, 2nd & 3rd floor from 12 metres to 16 metres. The 4th floor depth has also been increased. The study provides for a new core with the entrance now at street level and the main ground floor remaining at the existing level resulting in a total area of approx. 33,530 sq.ft. NIA.
Registrations for the Dataroom for the sale can be made at www.33-41-lowermountstreet.com
Show more