For sale

Return to Listings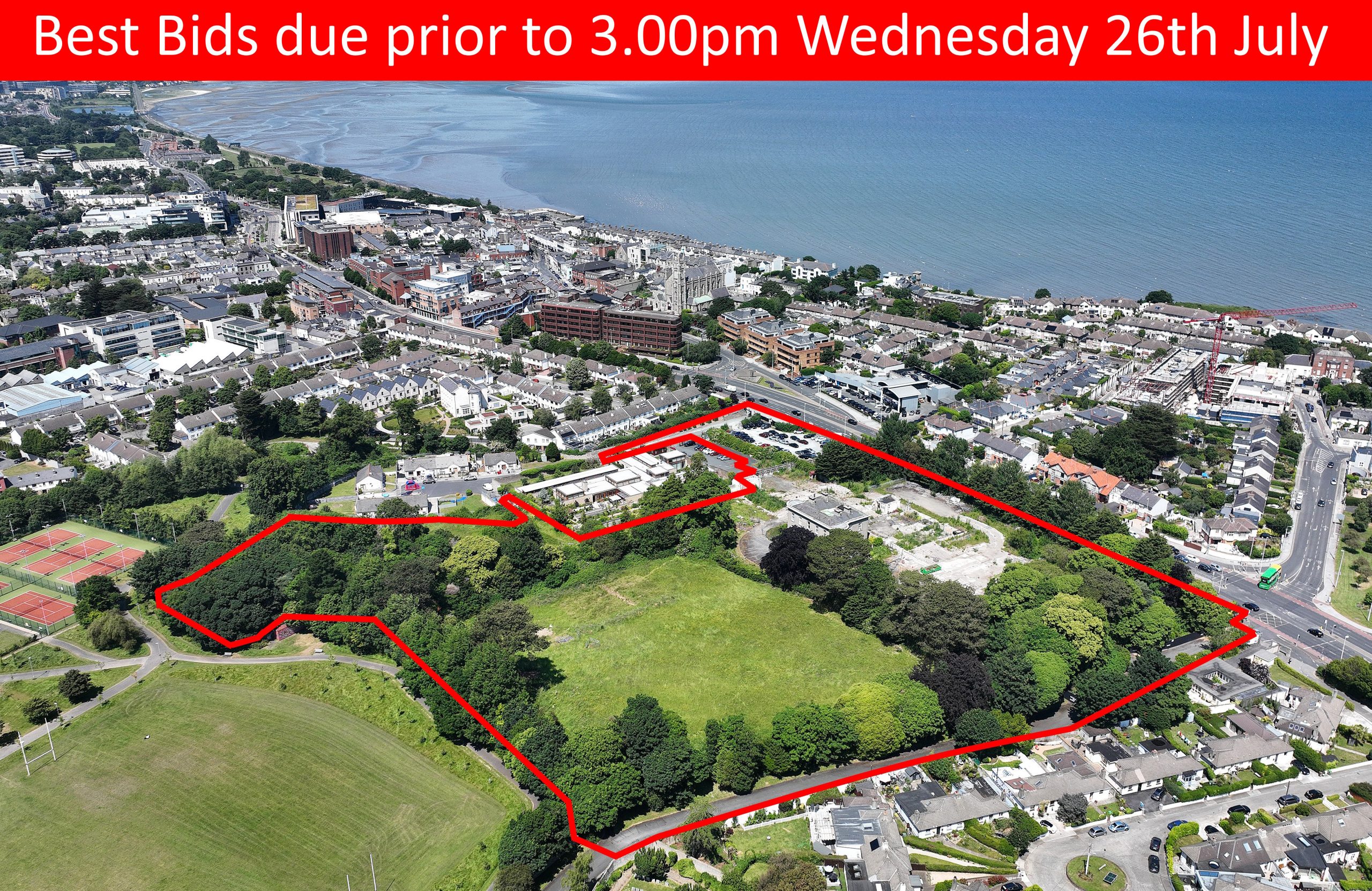 View images
1/1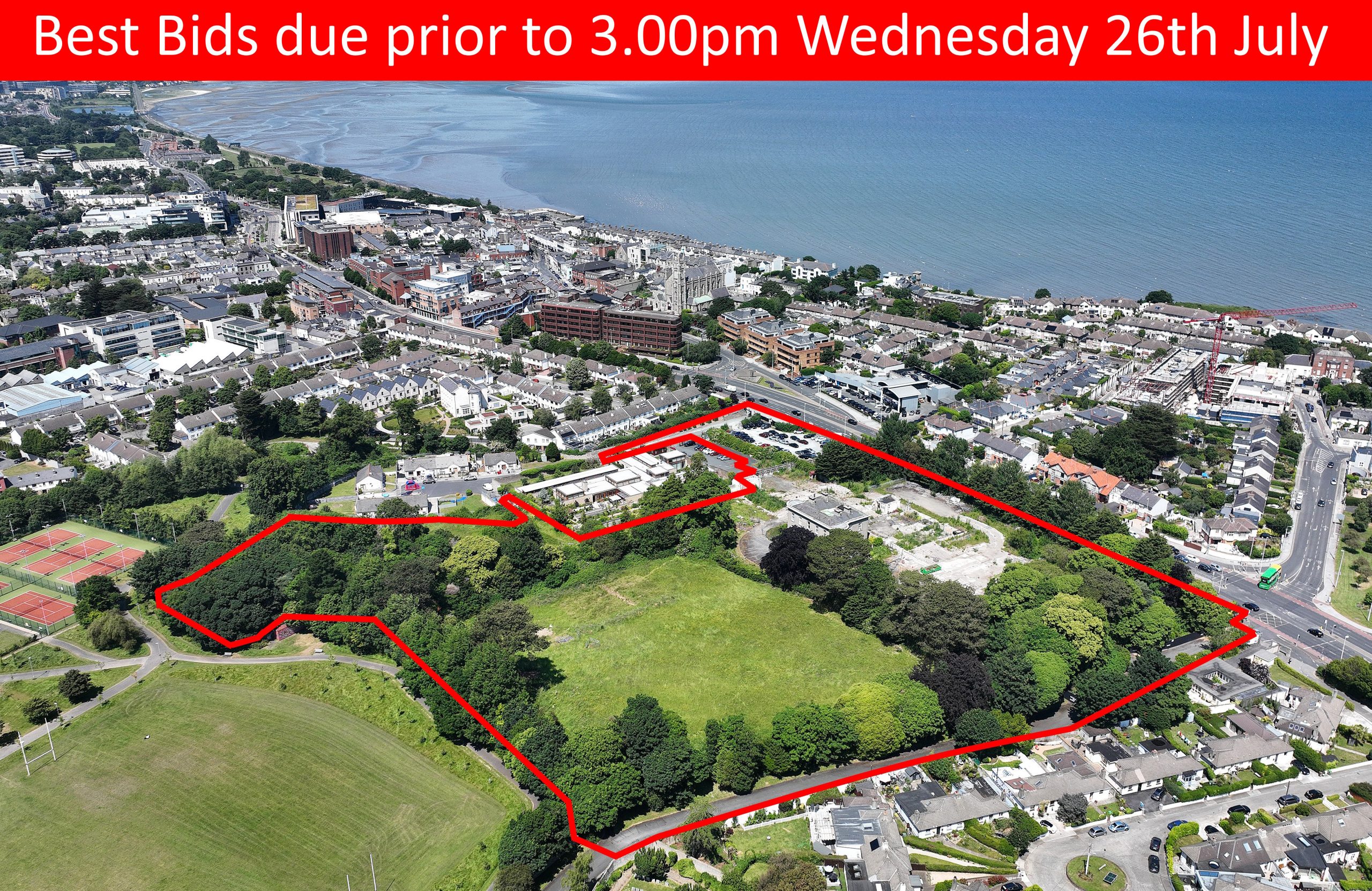 Description

Development Land

9.86 acres
Best Bids due prior to 3.00pm Wednesday 26th July.
Bid Process Letter available on the Dataroom for sale.
Subject to Contract / Contract Denied
Dataroom: www.templeroadblackrock.com
*Unrivalled Residential Development Site of approx. 9.86 acres
*F.P.P. for 291 luxury units
*Potential for a significantly increased density of excess 400 units (s.p.p.)
Exceptional residential development opportunity, situated in the prime residential suburb of Blackrock, Co. Dublin.
This substantial site extends to approx. 9.86 acres and benefits from extensive frontage of more than 250m to Temple Road, Blackrock. Situated less than 500m south-east of Blackrock village, the property comprises of St. Teresa's House and Gate Lodge with a number of previously vacant buildings now demolished.
The site has a mature, landscaped setting and is bounded by Temple Road to the north; the magnificent Rockfield Park to the south; and existing residential developments to the east and west. The site benefits from superb public transport links being situated within easy walking distance of both Blackrock and Seapoint DART Stations while numerous, frequent bus services are also provided on the adjoining Temple Road QBC, therefore making the site extremely accessible to the city centre.
The site has a ready to go full planning permission for 291 no.1, 2 and 3 bedroom luxury apartments with crèche facilities granted in 2019, set out in 13 new apartment buildings ranging in height up to 8 storeys and the existing St Teresa's House and Gate Lodge. The exclusive scheme will provide for spectacular, uninterrupted sea and park views from the upper floor levels of the proposed buildings.
This unique offering, which benefits from the existing grant of planning, also provides an opportunity to increase the scale of any future development, with an ability to commence construction immediately while modifying the latter phases of the aforementioned parent permission.
It is also worth noting that a further permission was granted for 446 residential units, a crèche facility, residential amenity building and a café in 2022. This application is currently the subject of ongoing judicial review proceedings. Nevertheless, this undoubtedly demonstrates an acceptance from both Dun Laoghaire Rathdown County Council and An Bord Pleanála, that this unique site can cater for additional density.
The project design team including Brock McClure planning consultants have prepared a feasibility study, available on request, which highlights an ability to commence the 2019 permission, resulting in the immediate delivery of an initial 162 units (within 6-blocks). Simultaneously, any purchaser could progress with an amendment of the 2019 SHD permission under the LRD process. In general terms, the proposed amendments to these blocks aims to fall in line with a proposal that is reflective of that granted under the 2022 permission in terms of height and massing with residential mix revised to reflect requirements under the 2022 Development Plan, providing a total of 406-units across the entire site.
For further information, a dedicated property website/data room can be accessed via www.templeroadblackrock.com or alternatively, please contact James Meagher / Finín O'Driscoll or our joint agent Savills.
Show more