What size Do I need
Number of Seats/People
Space per employee
---
Car Parking Spaces, Fitzwilliam Square, Dublin 2
1 secure car parking space on Fitzwilliam Square
Accessible 24/7
4th Floor, Trinity Central, Pearse Street, Dublin 2
1,097.09 Sq M (11,806 Sq Ft)
Central City Location
Plug & Play – Fully Fitted Office space
Open plan and cellular accommodation
Impressive atrium reception area
Excellent public transport links
Terrace Area

Offices

1,097 sq m
The Birches, Torquay Road, Foxrock, Dublin 18
Approx. 1.6 acres
Superb residential development opportunity
Zoned Objective A Residential – to protect and or improve residential amenity
Feasibility study for a revised scheme of 24 units
Situated in a prestigious residential estate with excellent public transport links

Development Land

1.6 acres
Lands at Turvey Avenue, Donabate, Co. Dublin
Approx. 2.87 acres
Ready-to-Go Residential Development Opportunity
F.P.P. – 155 apartments
Zoned Objective 'TC – Town and District Centre'
Superbly served by excellent public transport links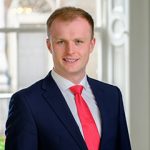 Surveyor, Development Land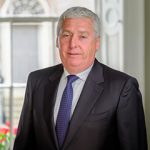 Director, Development Land

Development Land

2.87 acres
1.4 acres at Killeen Road, Cherry Orchard,
Dublin 10
Approx. 1.4 acres
• Self-contained hard core surfaced site extending to approx. 0.56 hectares (1.4 acres).
• The site is secure and is fully enclosed with steel palisade fencing.
• Extensive profile onto Killeen Road and conveniently accessed via both Killeen Road to the East and Park West Road to the North.
• Available To Let up to 4 years.

Industrial

1.4 acres
40 Molesworth Street, Dublin 2
571 Sq M (6,150 Sq Ft) – 1,142 Sq M (12,300 Sq Ft)
Prime City Centre Location
Flexible lease terms available
Fitted office space
Open plan and cellular accommodation
Excellent public transport links
Shower facilities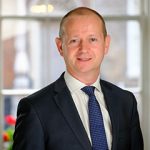 Offices

571 - 1,142 sq m
Sale agreed

Video

1/8

VIRTUAL TOUR AVAILABLE
18 Sandford Road, Ranelagh, Dublin 6
A wonderful terraced building comprising an original shop front with independent access and a front door providing access to the sizeable residential accommodation beyond.
Residential Sales Negotiator

Retail

178 sq m
Block P2, Eastpoint Business Park, Dublin 3
High Quality Office Investment in the Heart of Dublin's Docklands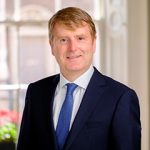 Director, Capital Markets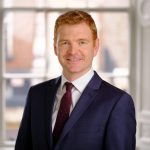 Director of Capital Markets

Investment

4,586 sq m
Bohernamona Road, Thurles,
Co. Tipperary
Approx. 14.37 acres
Attractive proposition to an incoming developer.
Zoned Existing Residential under the Thurles Town and Environs Development Plan 2009.
Ideally situated within a 1km walk of the town centre.
Positive planning history on the site.

Development Land

14.37 acres
Retail at Distiller's Building, Smithfield,
Dublin 7
164 Sq M (1,765 Sq Ft) – 228 Sq M (2,454 Sq Ft)
High quality retail accommodation
Self contained units
Unit 1 – 164 Sq.m
Unit 4- 228 Sq.m
Excellent profile

Retail

164 - 228 sq m
Ground Floor, Block 5 Harcourt Centre, Dublin 2
Fully modernised offices
4 Pipe fan coil air conditioning
Open plan offices
Shower facilities
Excellent public transport links
Due for completion November 2021

Offices

362 sq m

VIRTUAL TOUR AVAILABLE
Ceiliúrlann, Leopardstown Road, Leopardstown, Dublin 18
An un-modernised detached residential house and adjacent mews, with secondary access, dating back to c.1968, in an attractive location on Leopardstown Road with clear redevelopment potential (s.p.p.)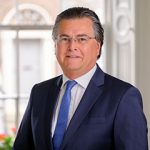 Director of Prime Residential
Detached

208 sq m

5

4

1