What size Do I need
Number of Seats/People
Space per employee
---
For sale

1/42

VIRTUAL TOUR AVAILABLE
Tornant House, Dunlavin, Co. Wicklow
Tornant House is an extraordinary country retreat that offers complete privacy and tranquillity, providing a peaceful haven from the hustle and bustle of modern life.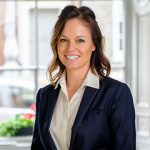 Senior Sales Advisor, Residential
Country House

283 sq m

5

2

3
Sold

1/41

VIRTUAL TOUR AVAILABLE
The Cuskinny House Estate, Cobh, Great Island, Co. Cork
Knight Frank and Michael H. Daniels and delighted to bring to the market this wonderful coastal estate with the handsome late Georgian Cuskinny House commanding a magnificent position at the water's edge overlooking Cork Harbour.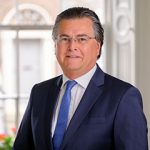 Director of Prime Residential
Estate

996 sq m

5

3

4
For sale

1/30

VIRTUAL TOUR AVAILABLE
Fountain House, Dunlavin, Co. Kildare
A magnificent family home of superb character designed by master craftsmen across various disciplines situated in a mature setting on 16.5 acres / 8 hectares of excellent pasture lands, a short distance from the town of Kilcullen.
Country House

530 sq m

5

4

4

VIRTUAL TOUR AVAILABLE
Clonleason House, Fordstown, Navan, Co. Meath
Dating back to 1773, Clonleason House is a classic Georgian two-storey country home ideally situated well behind the road on beautifully landscaped grounds (approx. 6.5 acres) with mature trees and lawn with the remaining 56 acres in tillage and woodland.
Country House

268 sq m

4

3

3