What size Do I need
Number of Seats/People
Space per employee
---
For sale

Available Now

1/15

VIRTUAL TOUR AVAILABLE
Gracefields @ Drumaconn, Athlone, Co. Westmeath
Gracefields, a new development of spacious 2,3,4 and 5 bedroom family homes located on the edge of Athlone Town.

Terraced

64 - 223 sq m

0

0

0
For sale

Final Release

1/30

Final Phase On Sale
Oakley Park, Enfield Co. Meath
Final Phase Now On Sale – a new development of A-rated 2 bedroom plus study & 3 bedroom homes in the village of Enfield, Co. Meath.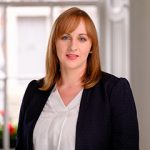 Senior Sales Negotiator, New Homes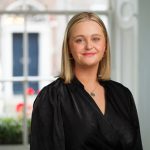 Sales Negotiator, New Homes

New Homes

88 - 101 sq m
For sale

AVAILABLE NOW

1/15
Ard Mhuire Park, Dalkey Co. Dublin
Ard Mhuire Park is a quiet cul-de-sac and each of these four bedroom, A-rated houses will have private, south facing rear gardens.

Semi-detached

194 sq m

4

4

1
For sale

1/32
Dargle Demesne by Powerscourt, Enniskerry, Co. Wicklow
This exceptional development is located directly opposite the Powerscourt Estate which will include 27 detached houses with incredible vistas towards the coast and the Wicklow Mountains; a beautiful countryside setting just minutes from Enniskerry Village.

New Homes
For sale

Available Now

1/14
55 Lad Lane, Dublin 2
55 Lad Lane comprises of 25 luxurious and spacious 1, 2 & 3 bedroom apartments and penthouses in the heart of Dublin City Centre. Situated in Dublin's traditional Central Business District and easily accessible by excellent public transport modes.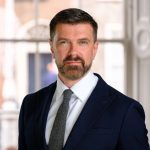 New Home



For sale

Available Now

1/4
Kilmartin Grove, Hollystown, Dublin 15
New Development of 2, 3 & 4 Bedroom Homes

Terraced


0

0
Sold

1/12

VIRTUAL TOUR AVAILABLE
146 Smithfield Market, Block A, Smithfield, Dublin 7
At 146 Smithfield Market you'll discover a charming fifth floor apartment complimented by a southerly facing balcony, secure underground parking and 24 hour concierge.

Apartment

60 sq m

2

1

1
For sale

1/26

VIRTUAL TOUR AVAILABLE
10 Herbert Place, Dublin 2
An impressive three-storey over basement Georgian residence (c. 1815) measuring approx. 279 sq. m. / 3,000 sq. ft. that has been reconfigured with great care and sensitivity into three separate apartments while retaining its potential to be converted back into a single-family dwelling.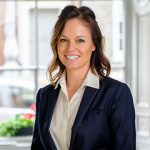 Senior Sales Advisor, Residential

Terraced

279 sq m

7

5

4
For sale

1/23

VIRTUAL TOUR AVAILABLE
Ballinacurra House, Kinsale, Co. Cork
Ballinacurra House offers the unique combination of luxury living at its finest and the best of country lifestyle, as Kinsale is voted one of the top places in Ireland to live and work.
Estate

1,709 sq m

14

14

8
Sale agreed

1/15

VIRTUAL TOUR AVAILABLE
Moyliss Mews, 107 St. Mary's Lane, Ballsbridge, Dublin 4
Moyliss Mews comprises a well-proportioned, bright 3 bed Mews flooded with natural light, extending approx. 116 sq. m. / 1,249 sq. ft. laid out over two floors.
Sales Negotiator, Residential
Mews

116 sq m

3

2

2
For sale

1/41

VIRTUAL TOUR AVAILABLE
Ananda, St. George's Avenue, Killiney, Co. Dublin
An illusion of countryside created by a building or garden within a City – 'Rus in Urbe', the secret to Ananda lies in its subtle design and commanding build on St. Georges Avenue.
Detached

929 sq m

7

6

4

VIRTUAL TOUR AVAILABLE
64 Grosvenor Road, Rathmines, Dublin 6
A superb opportunity to purchase this attractive terraced Victorian Pre-63 comprising 8 x studio apartments and 1 x one-bedroom own door garden level apartment, situated on a much sought after residential road close to the village of Rathmines.

Terraced

338 sq m

9

9