What size Do I need
Number of Seats/People
Space per employee
---
Beaufield Mews, Woodlands Avenue, Stillorgan, Co. Dublin
Approx. 0.73 acres
Prime residential development site (S.P.P)
Zoned objective A, that is 'to protect and/or improve residential amenity'
Two feasibility studies available
Wide range of amenities nearby and excellent public transport links

Development Land

0.73 acres
The Paper Mill, Clonskeagh, Dublin 6
Approx. 3.4 acres
Prime residential development opportunity
High profile site with excellent frontage onto Clonskeagh Road
Easy access to the M50 and the N11 along with excellent public transport routes
The first major residential development in this area for the past 15 years

Development Land

3.4 acres
Former Murphy & Gunn Showrooms & Rear Site, Milltown, Dublin 6
Approx. 1 acre
Prime Residential Development Opportunity (S.P.P)
Located on Milltown Road in the heart of Milltown
Zoned Z1 Residential – to protect, provide and improve residential amenities
Feasibility study available

Development Land

1 acres
Jamestown Business Park, Finglas, Dublin 11
Approx. 15,533 sq. m.
Unique industrial investment opportunity
Situated north of Finglas Village
Self-contained, partially completed development site extending to approx. 6 acres

Industrial & Logistics

15,533 sq m
Bracetown, Dunboyne, Co. Meath
Approx. 27.3 acres
Superb residential development site
Approx. 13.34 acres are zoned residential
Site is ideally positioned within a 1km walk of Dunboyne Train Station
Local area benefits from a strong employment base

Development Land

27.3 acres
Sold

1/24
40 Leeson Place, Dublin 2
A superbly finished new build mews house approx. 196 sq. m. / 2,100 sq. ft. tucked away on this highly desirable lane, to the rear of Leeson Street and accessible off Adelaide street.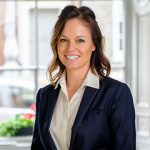 Senior Sales Advisor, Residential
Mews

196 sq m

4

4

1
Sold

1/27

VIRTUAL TOUR AVAILABLE
16 Sycamore Road, Mount Merrion, Co. Dublin
An instantly appealing bay fronted 4 bedroom semi-detached Kenny built home located on one of Mount Merrion's finest roads.

Semi-detached

148 sq m

4

1

2
Sold

SOLD

1/2
Holsteiner Park, Williamstown Stud, Clonee, Co.Meath
Holsteiner Park at Williamstown Stud, Clonee, Co. Meath, the luxurious development by Glenveagh Homes of just 21, 4 and 5 bed detached homes.

New Home

246 - 320 sq m

5

5

2
Sold

1/21

VIRTUAL TOUR AVAILABLE
The Corrin, Gordon Avenue, Foxrock, Dublin 18
'The Corrin' is a truly impressive detached property designed by renowned Architects Duncan Stewart & Paul Sinnott.
Detached

289 sq m

4

3

2
Sold

SOLD

1/5

VIRTUAL TOUR AVAILABLE
Bellingsmore, Kilmartin, Dublin 15
A development of 3 & 4 bedroom family homes.  This development will suit a variety of buyers looking to purchase an A-rated home in the Dublin 15 area.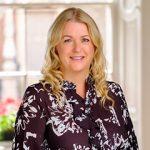 Associate Director, New Homes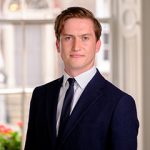 Account Manager, New Homes

New Home

129 - 178 sq m



1 De Vesci Terrace, Monkstown, Co. Dublin
5 bedroom house for sale in Monkstown
A magnificent Victorian residence of considerable charm with the additional benefits of stunning sea views, access to 4. 5 acres of private gardens and a separate converted coach house.

Terraced

403 sq m

5

3

2
Sold

1/14

VIRTUAL TOUR AVAILABLE
Harrow House, Church Road, Killiney
A wonderful Regency home of unique appeal and charm a property of approximately 275 sq. m /2,950 sq. ft. set on idyllic private gardens of approximately 1.18 acres set well back from the road behind electric gates
Detached

275 sq m

5

3

3