Residential Investment Q1 2021 Snapshot:
Q1 2021 saw the highest residential investment spend on record
The volume of residential investment transactions was €806 million – 62% of the overall Q1 2021 CRE spend
The top 5 residential deals account for 85% of residential spend in the first quarter
89% were forward commit deals, a trend we see continuing due to a lack of standing stock
Prime yields remain stable at 3.75% with potential for contraction for core income producing product
There was a strong sub-sector mix Including single family and social investments
Commencement of construction is positive for investor sentiment as we head into Q2 2021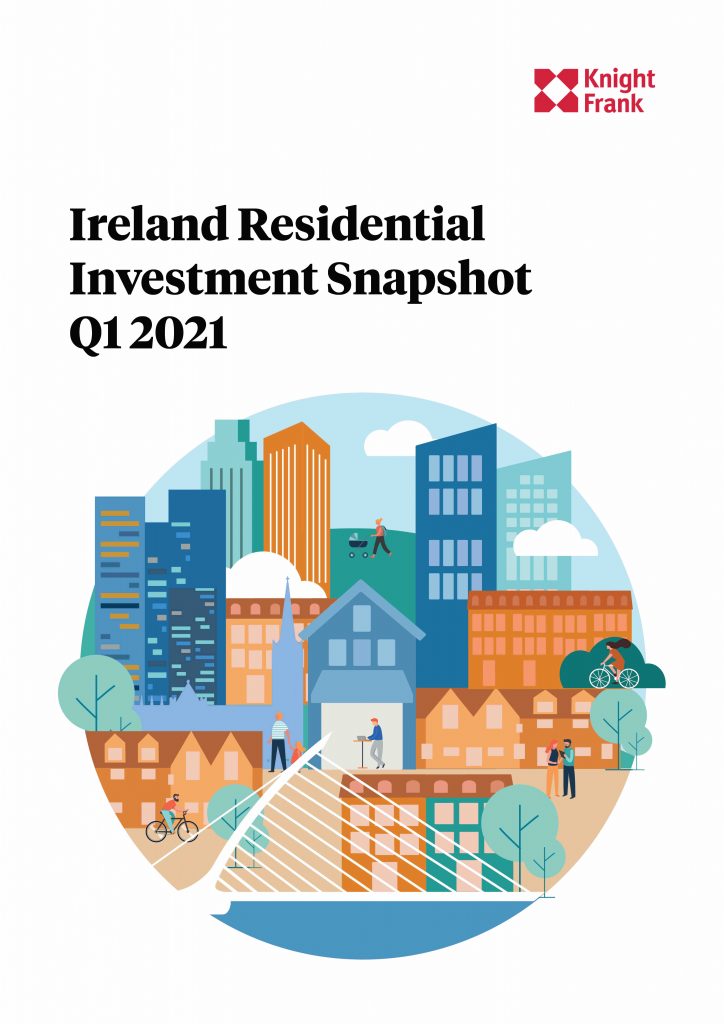 Overview:
In the first three months of the year, overall investment spend was €1.31 billion of which 62% was residential investments, the highest quarterly percentage since 2013.
Q1 residential investment spend was 3.7 times greater than in Q1 2020, with the three largest transactions accounting for €581m of total investor spend in the quarter. The €806 million of residential investment transactions was made up of 14 deals over €1 million, of which one deal accounted for 56% of the spend at €450 million.
Following on from the trend seen throughout 2020, many of the deals completed in Q1 2021 were off market transactions and 89% of deals completed were forward commit structures. Also, many of the deals were carried over from the second half of 2020 as it is taking longer than usual for transactions to complete due to the Covid-19 pandemic