First of all congratulations on your new home!
If your move in date is imminent you're probably starting to make a shopping list of home essentials.
To make your life easier we put together the ultimate list of 201 things to buy for a new house. Download the new house checklist and take it with you. You can tick each item off as you go.
We've categorised the list below by room. We've decided to focus on the smaller household items that are easy to forget to buy when loading up the IKEA trolley.
Categories
Kitchen essentials
Starting with the kitchen which will always be the longest section! We've taken the headache out of trying to remember every cooking utensil that was ever invented.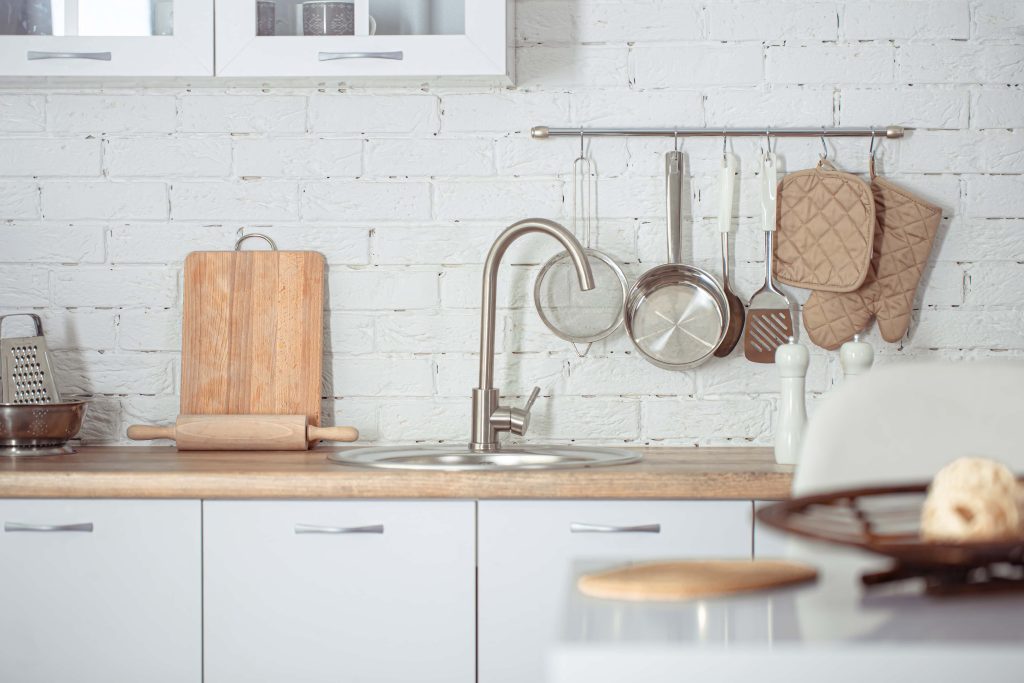 Appliances
1. Coffee machine/French press
Coffee lovers will definitely argue that this is an essential household item. Instant coffee just isn't the same, is it?
2. Kettle
3. Microwave
When it comes to a microwave, there is a price and spec for every budget. Consider how often you will use it. Do you really need 20+ defrost settings?
4. Toaster
Top tip: Toasty bags can be a great cheap substitute for a sandwich maker.
Baking   
If baking is your thing, the items below will get you up and running in no time.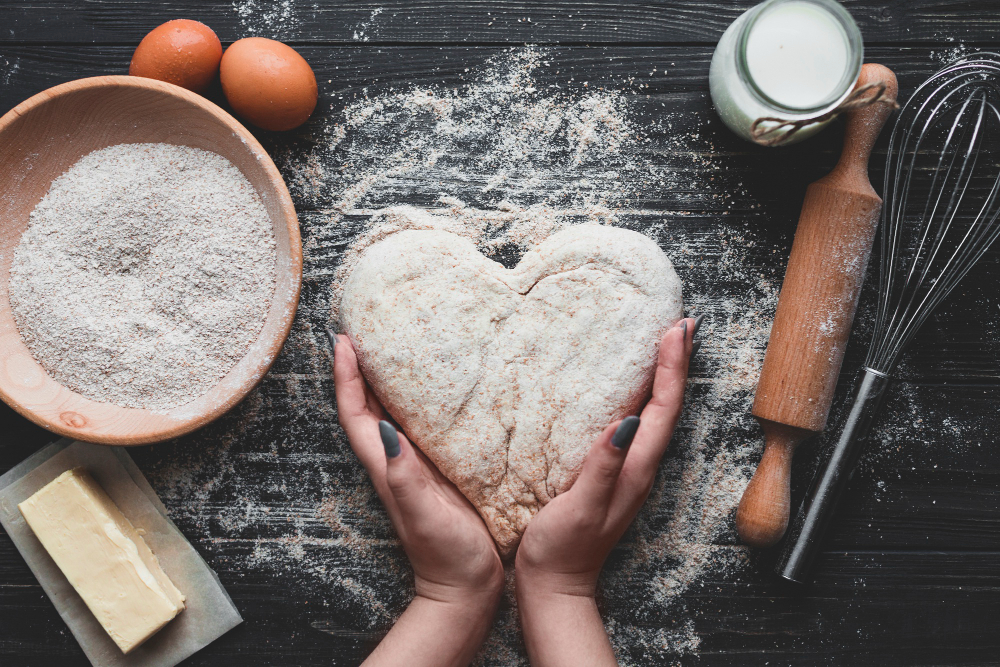 5. Blender
From protein shakes to homemade soups the possibilities are endless…
6. Cupcake tray
7. Food scales
8. Measuring spoons
9. Measuring jug
Top tip: avoid putting in the dish washer to avoid the markings wash off!
10. Mixing bowl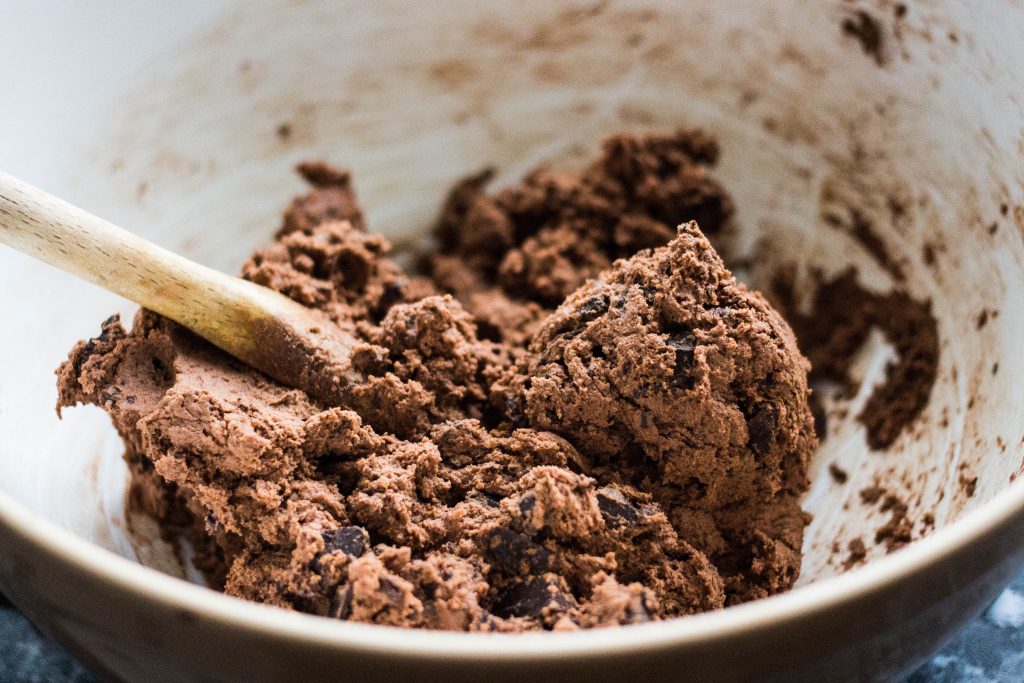 11. Rolling pin
12. Sieve
13. Whisk
Whether you go for an electric or manual, both get the job done.
14. Wire cooling rack
For when those delicious cupcakes come out of the oven.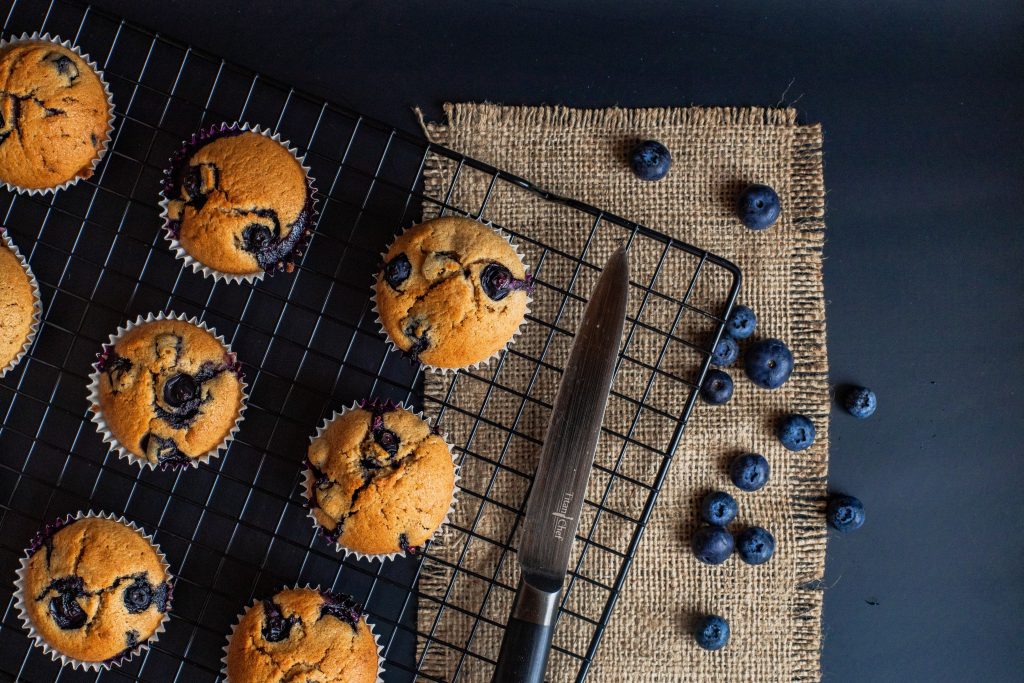 Cooking and kitchen utensils
15. Bottle opener
16. Casserole dish
17. Cheese grater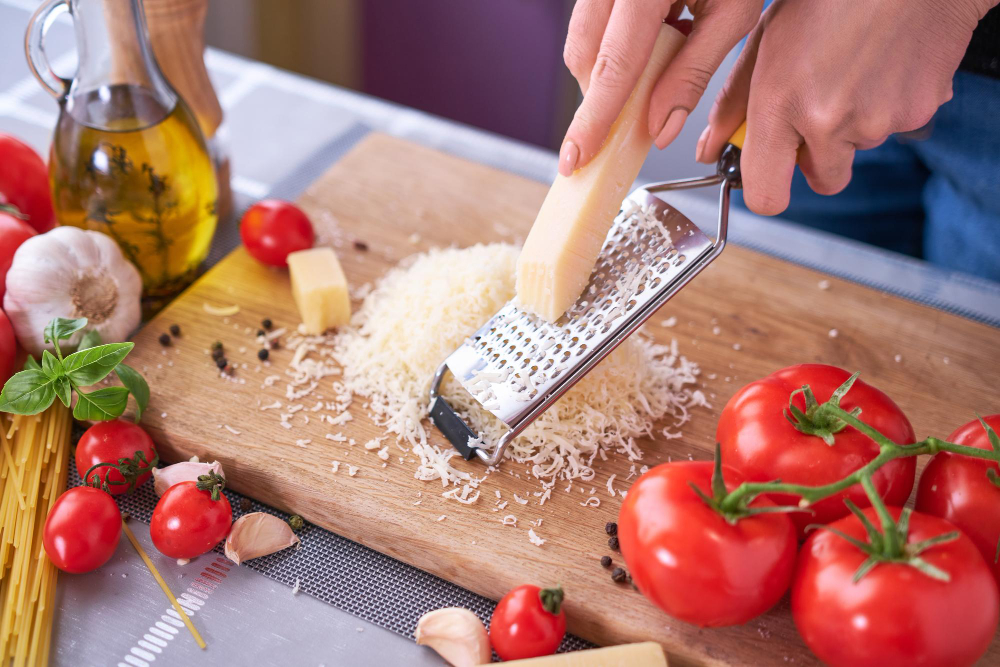 18. Cheese planer
(Our senior graphic designer was adamant this one went in!)
19. Chopping boards
Plastic ones are handy for throwing in the dish washer after use.
20. Colander
21. Cork screw
The last thing you want at the end of moving day is to have a chilled bottle of wine but no cork screw!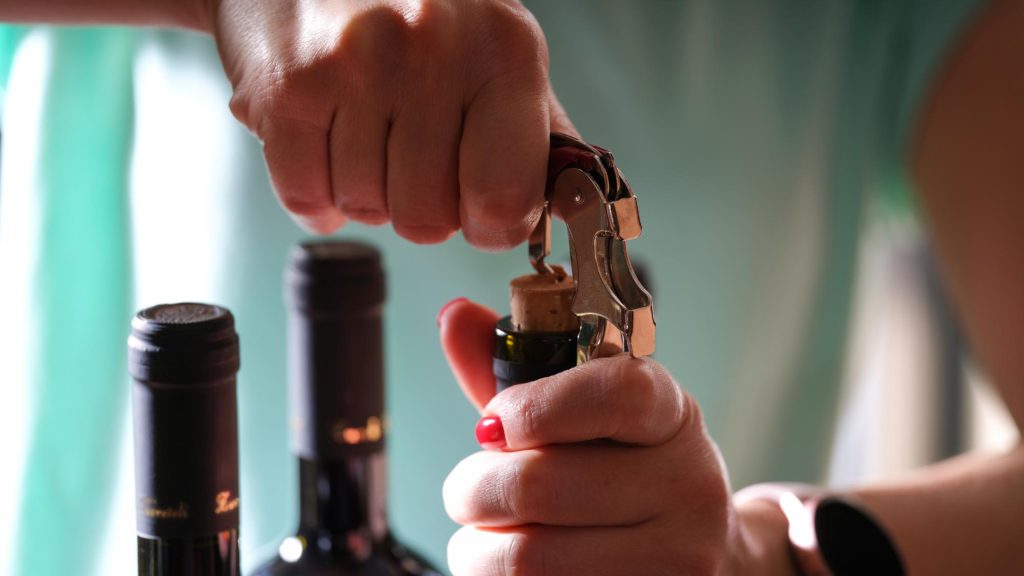 22. Egg cups
23. Egg timer
24. Fish slice
25. Garlic crusher
26. Juice extractor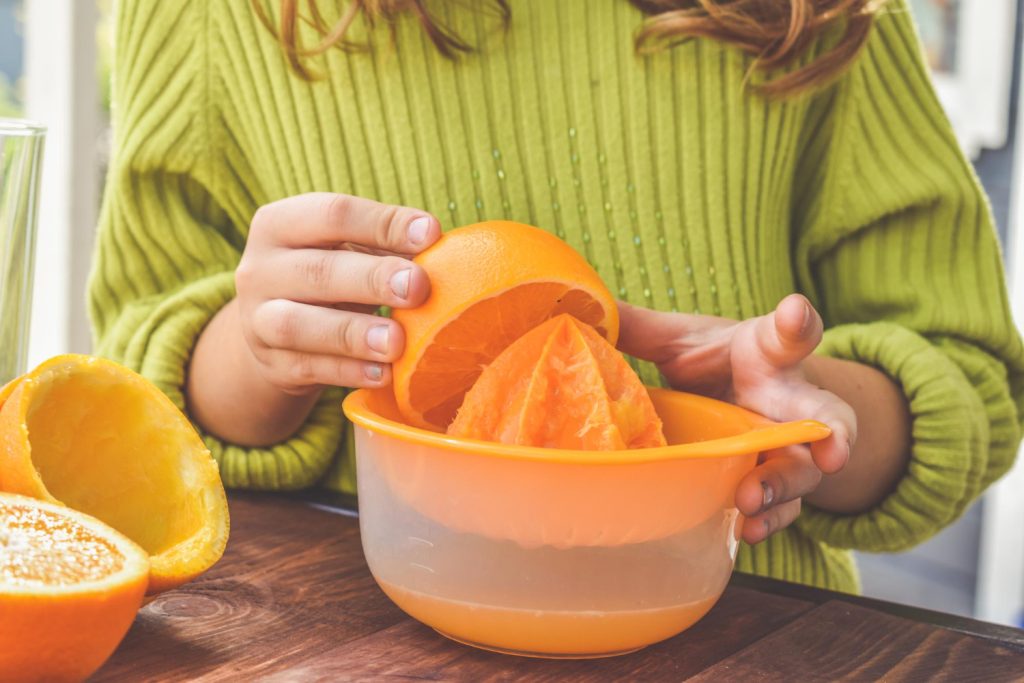 27. Microwave food cover
Something you only realise you need after your eggs explode inside the microwave…
28. Oven trays
29. Place mats
For all the dinner parties you will now be expected to throw!
30. Pizza cutter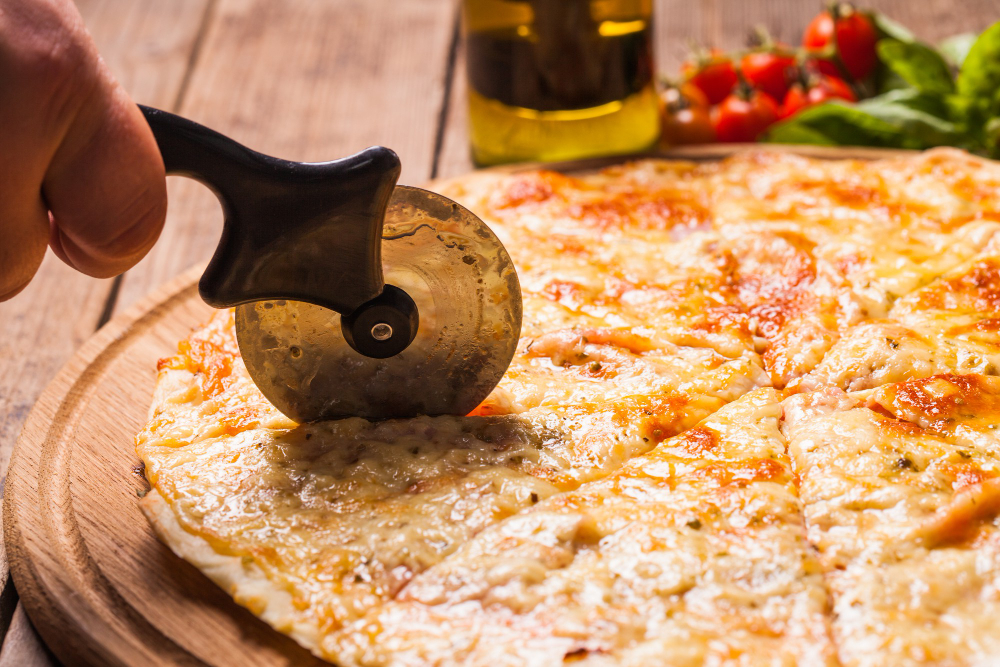 31. Pizza tray
No more burnt bases with one of these
32. Pots and pans
I recommend non-stick.
If you have an induction hob make sure the pans you buy are compatible.
33. Pot stand
34. Potato masher
35. Salad bowl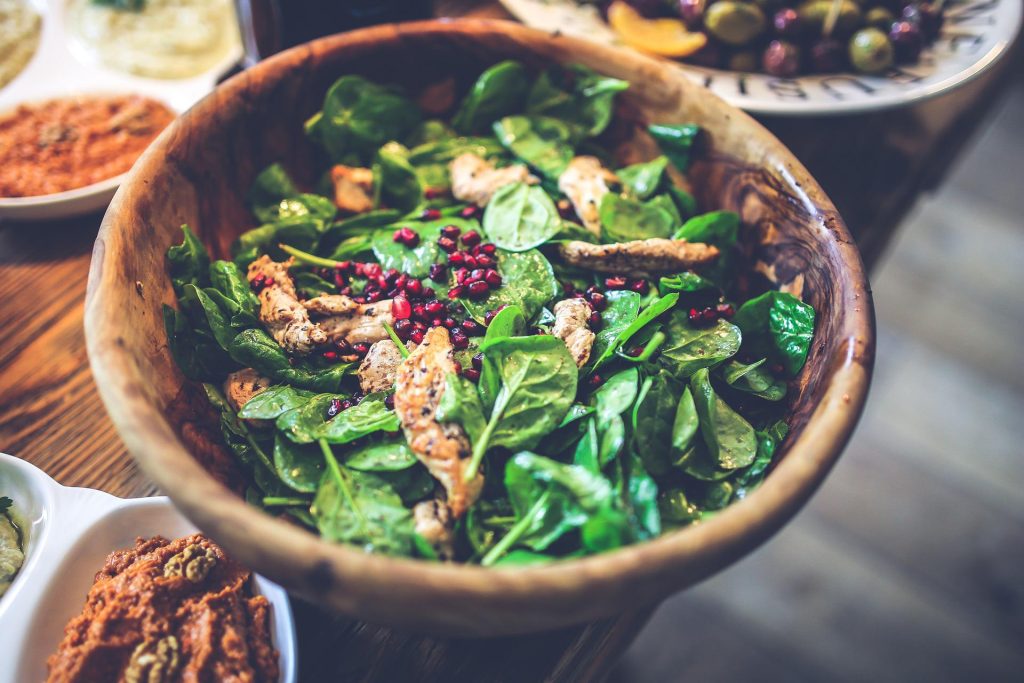 36. Scissors
37. Spatula
38. Sugar bowl
If you don't take sugar in your tea (like me) you're likely to forget this one until you have guests over!
39. Tin opener
40. Tongs
41. Vegetable peeler
42. Water bottle
43. Wok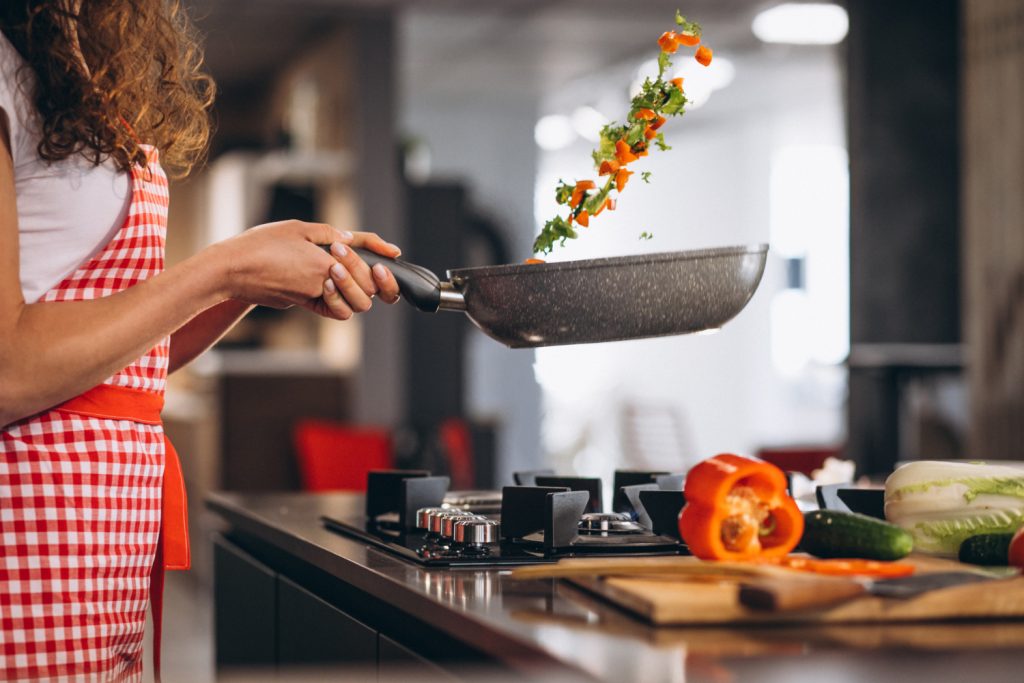 44. Wooden spoons
Dining and Glassware
45. Bowls
46. Coasters
Consider matching with your place mats to enhance your table presentation.
47. Cocktail shaker
A guaranteed hit at your house warming party. Did someone say margaritas…?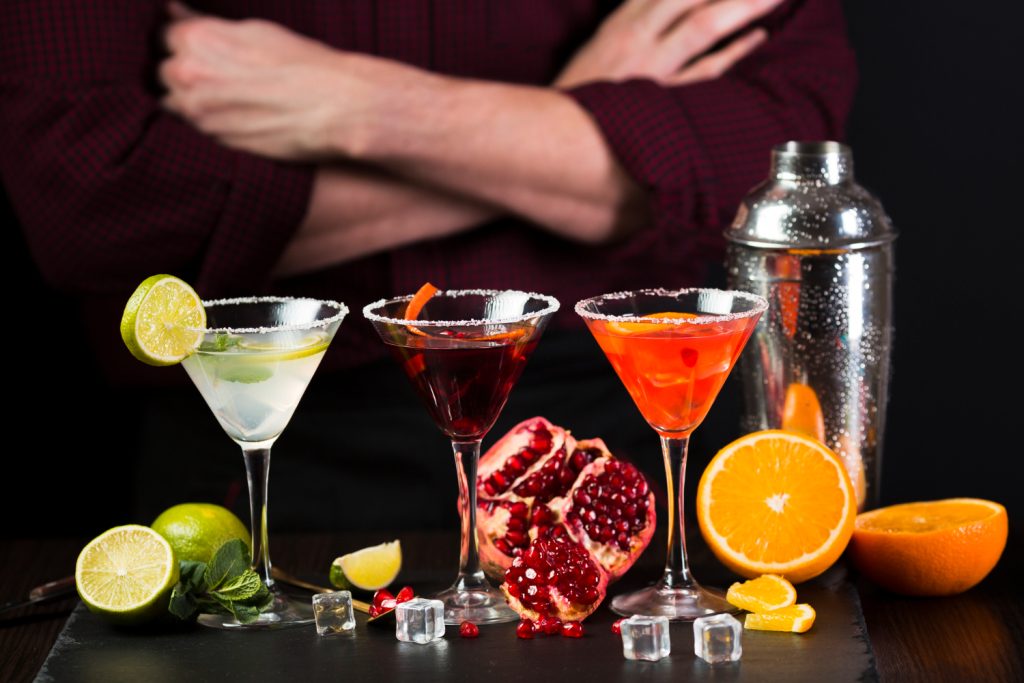 48. Forks
Dessert forks
OK, so they're not a necessity, but they are nice to have when you're tucking in to some cake!
Dinner forks
Download the new house essentials checklist
49. Glasses
50. Ice cream scoop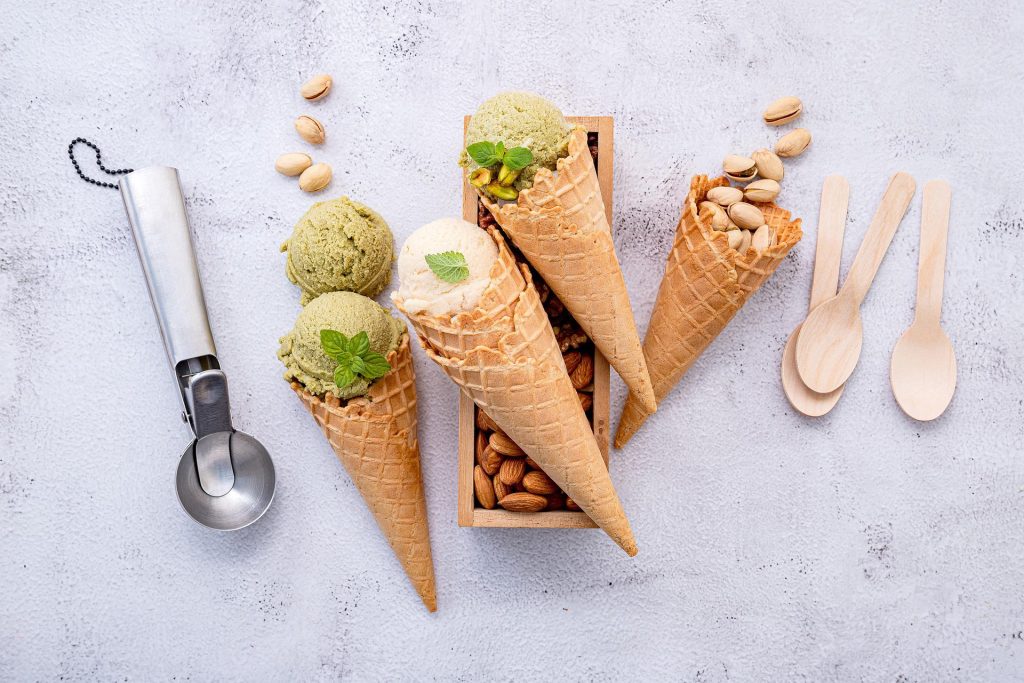 51. Knives
Butter knives
Sharp knives set
Steak knives
52. Ladle
Necessary when dishing out a stew or casserole.
53. Milk jug
54. Mugs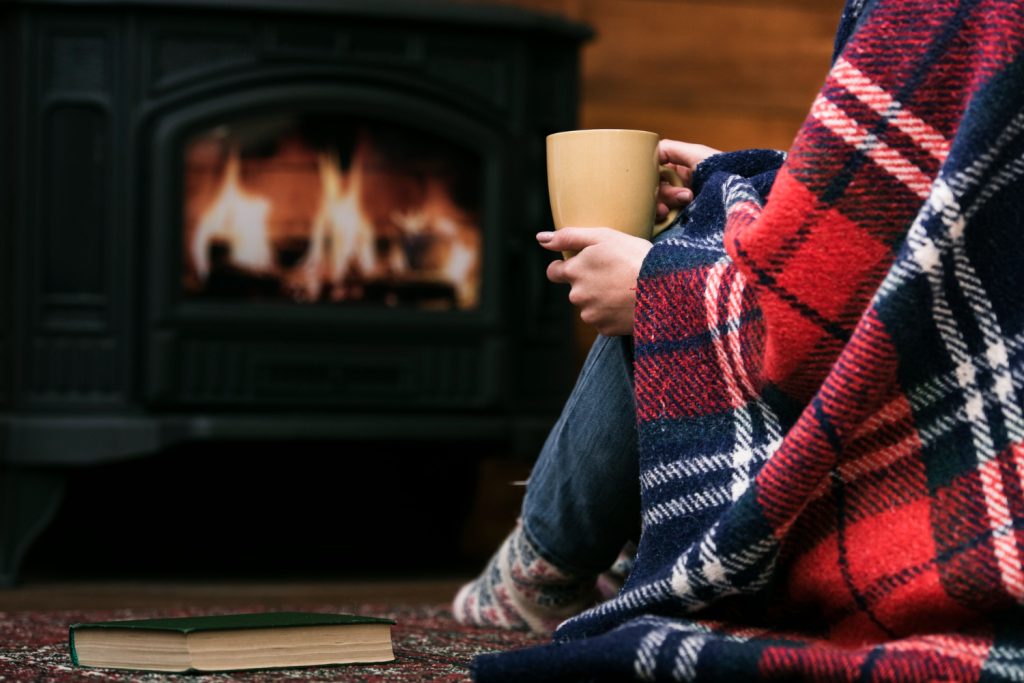 55. Plates
Dinner plates
Side plates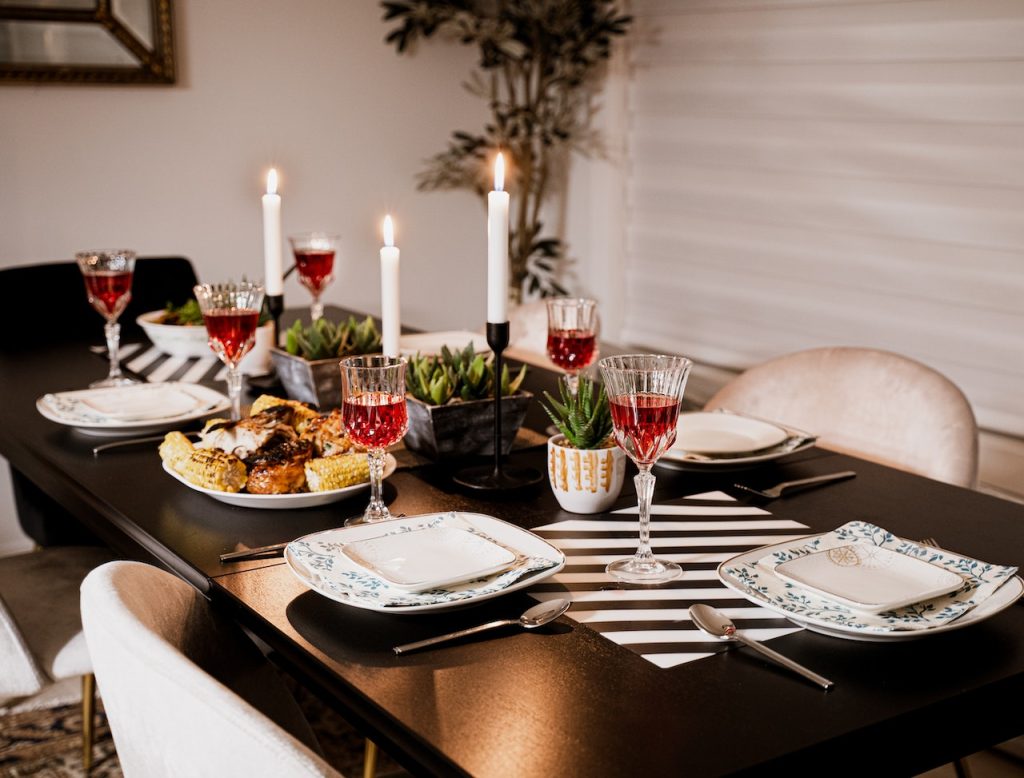 56. Spoons
Dessert spoons
Soup spoons
Tea spoons
57. Teapot
Afternoon tea anyone?
58. Tray
Essential to successfully execute Sunday breakfast in bed!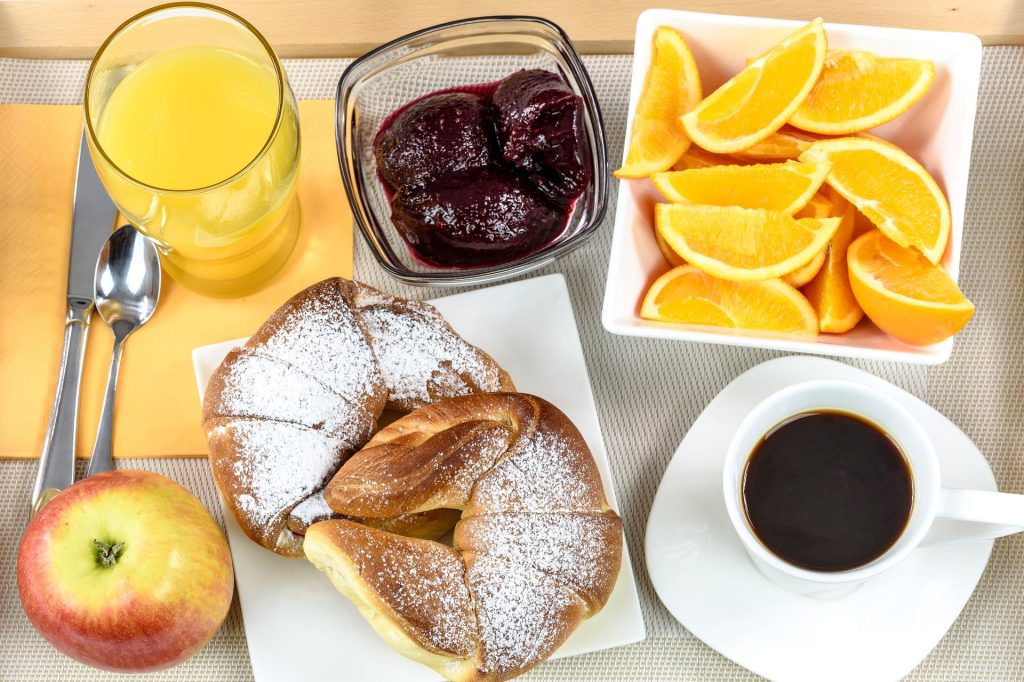 59. Water jug
60. Wine cooler
A great trick in warm weather for those partial to white wine.
61. Wine glasses
Red, white, tumblers, coloured stems, the possibilities are endless…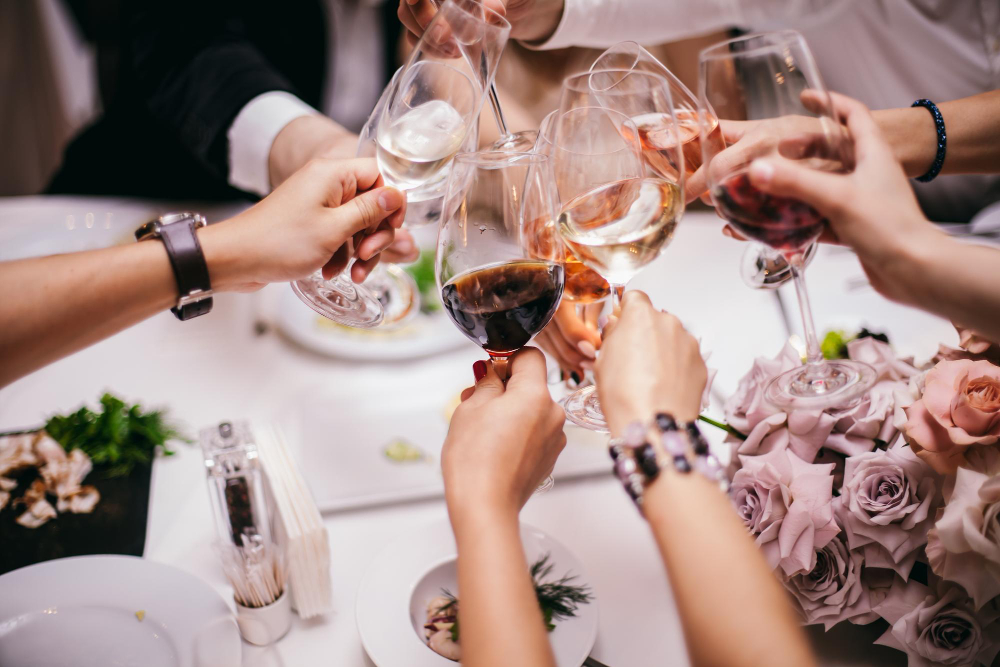 Kitchen Organisation
Moving on now to kitchen organisation. These items will keep your kitchen tidy and ensure every item has a 'home'.
62. Basin
63. Bread bin
64. Cutlery tray
Keeps everything nice and neat. Marie Condo will be proud.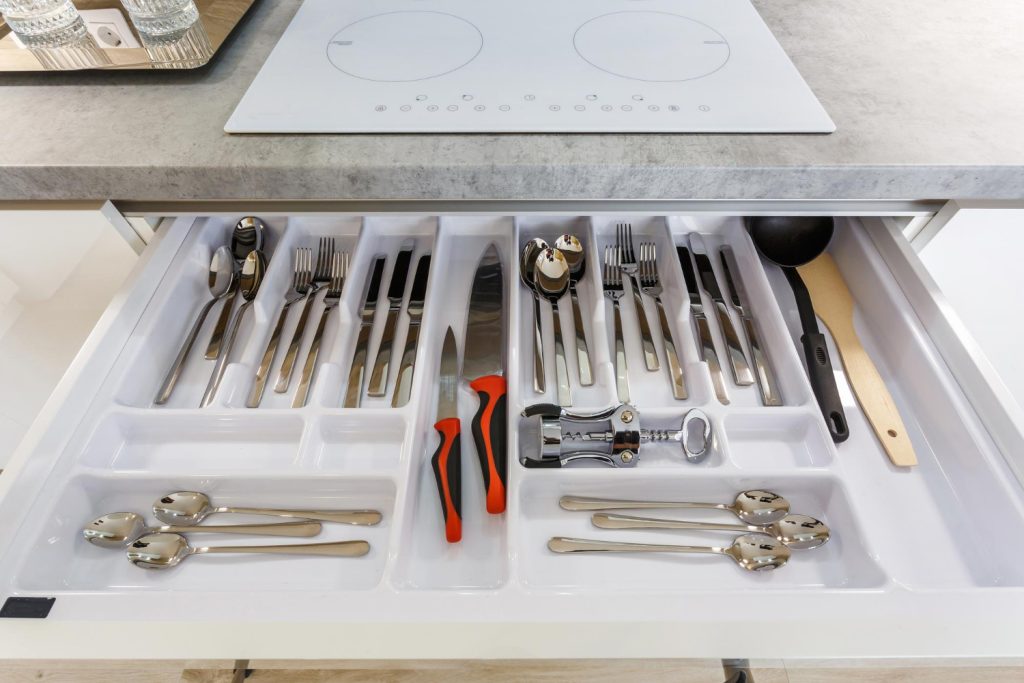 65. Cling film
66. Dish washer tablets
67. Drying rack
Simplify the wash up duty
68. Fruit bowl
Not only practical, a fruit bowl can be a great centre piece.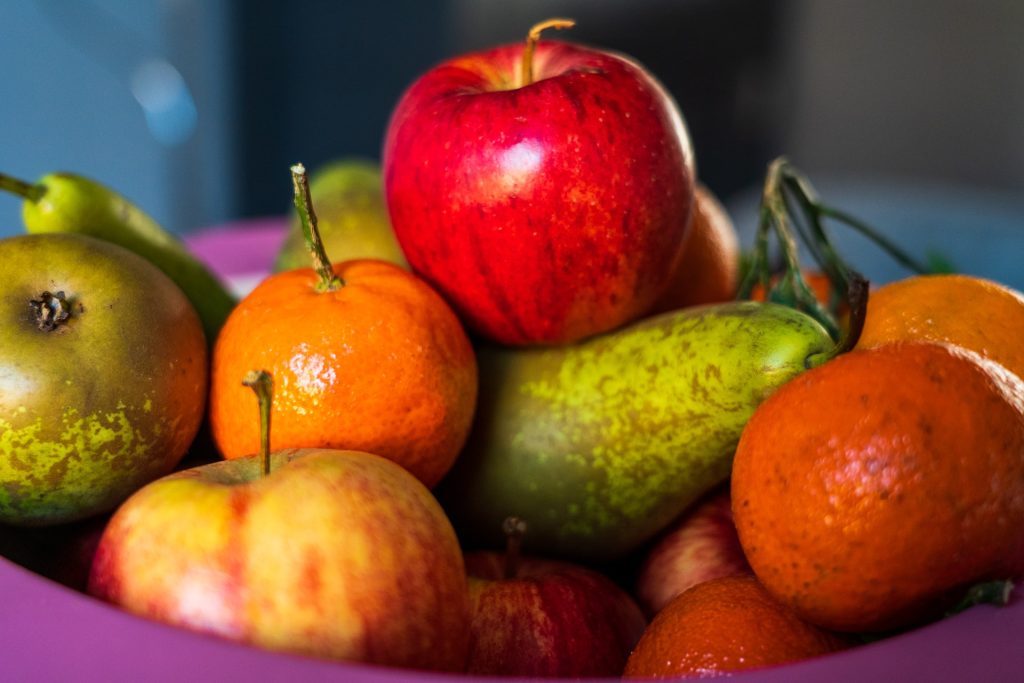 69. Ice cube tray
70. Kitchen towel holder
71. Salt and pepper shakers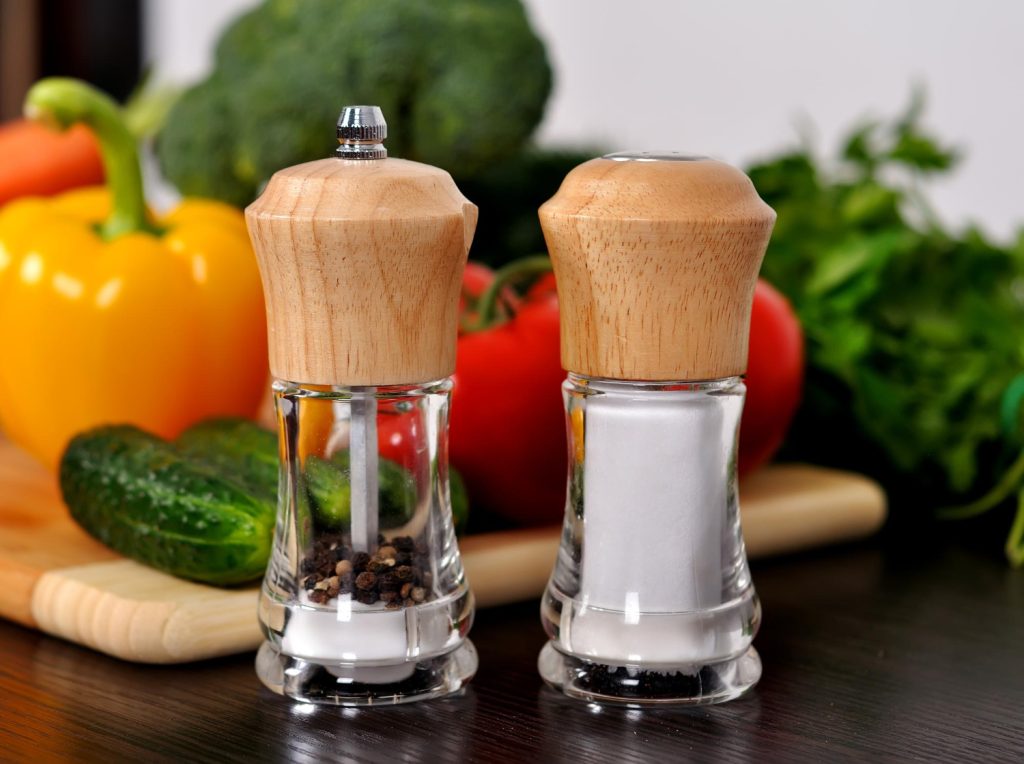 72. Sandwich bags
73. Sink drainer
74. Spice rack
You'll feel like a master chef with one of these.
75. Sink caddy
76. Tea bag canister
77. Tinfoil
78. Tupperware
79. Washing up liquid
80. Wine rack
Both practical and sophisticated.
Kitchen Textiles
81. Apron
Save yourself the heartache of tomato sauce splattering onto your white t-shirt!
82. Kitchen towels
83. Napkins
84. Oven gloves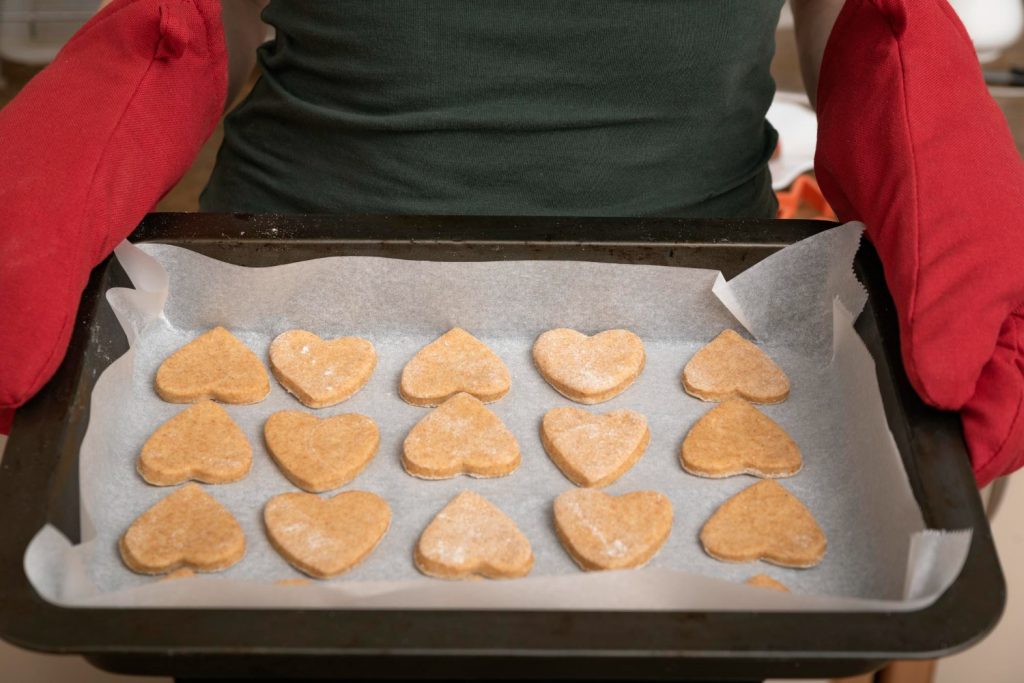 85. Tea towels
Bathroom Essentials
Arriving at the bathroom next…
Shower Accessories
86. Shower curtain
87. Shower mat
Go for a non-slip shower mat to avoid you going flying.
88. Shower shelf
Keep your shampoo, conditioner and shower gel all neatly in the one location.
Bathroom Utensils
89. Plunger
Something you only realise you need when there's a blockage!
90. Toilet brush
91. Soap dispenser
Something as simple as a soap dispenser can really elevate a bathroom.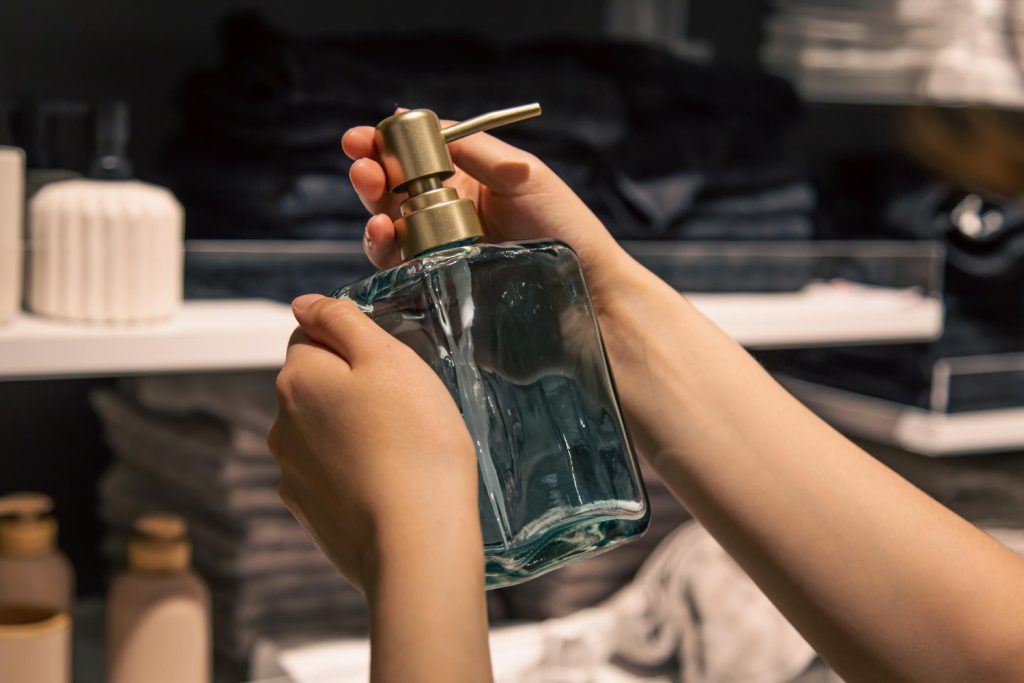 92. Towel rack
Go for a heated towel rack if you feel like treating yourself.
93. Weighing scales (optional!)
Bathroom Textiles
94. Bath towels
95. Face cloths
96. Hand towels
Whether you buy separate guest towels is up to you!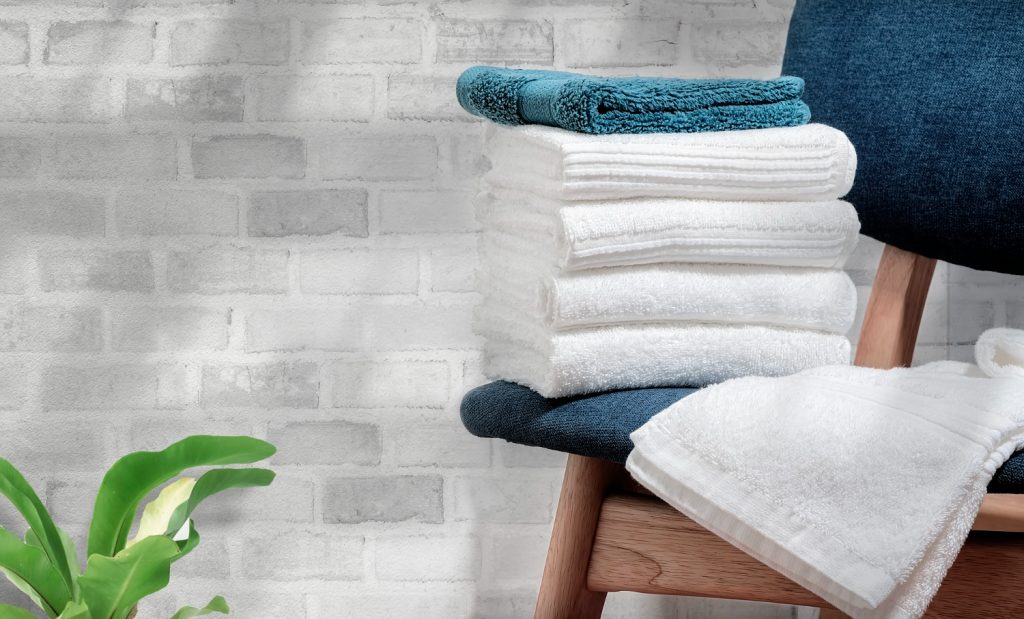 Other Bathroom Essentials
97. Tissues
98. Toilet roll
You don't want to be caught out on your first night!
Bedroom Essentials
Putting this section of the list together made me realise there is a lot of items needed to dress a bed! It sounds obvious but make sure you buy the right size bedding as most places won't let you return them once they have been opened.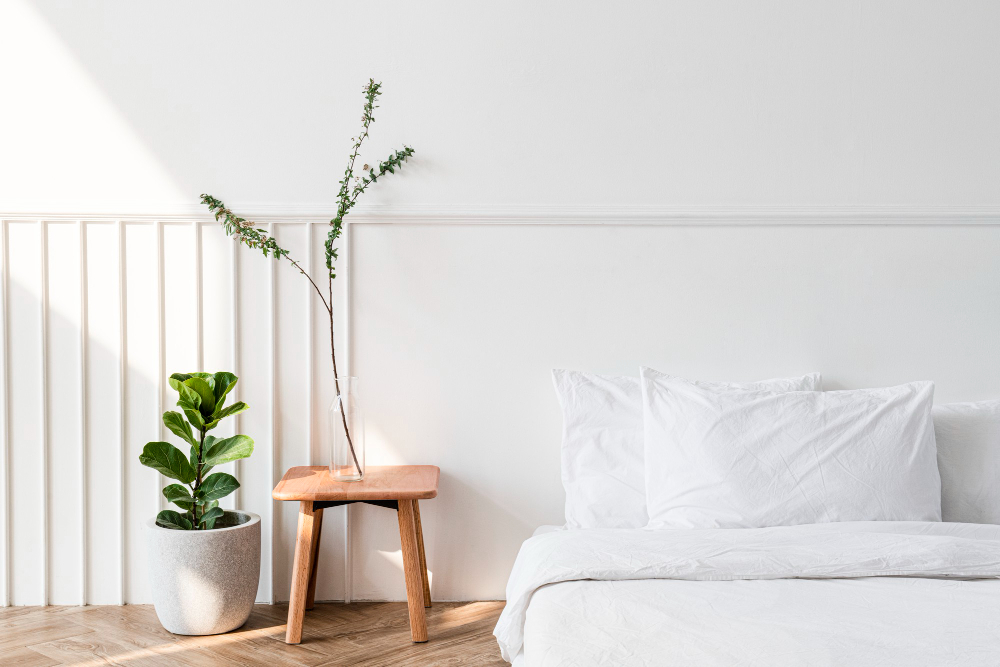 Bed Linen
99. Bed spread
100. Bed sheets
101. Duvet cover
102. Mattress protector
103. Pillow cases
104. Pillow protectors
Pillows and Duvets
105. Duvet
Places like Homestore & More sell dual duvets that separate out into summer and winter duvets. Game changer.
106. Pillows
Organisation
107. Shoe rack
Download your copy of the new house essentials checklist
Laundry Essentials
Moving on to all things laundry.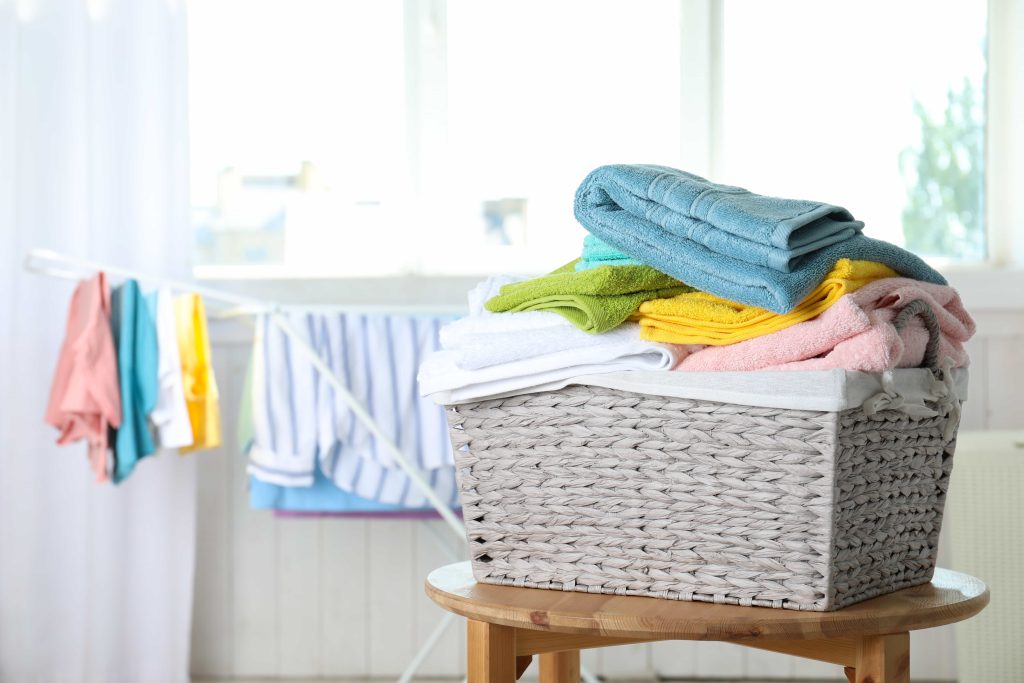 Drying
108. Clothes drying rack
It's always useful to have an inside drying rack, especially in the winter.
109. Tumble drier balls or sheets
Ironing
110. Iron
Top tip: Don't cheap out here. You want something robust that can tackle any fabric.
111. Ironing board
Washing
112. Delicates bag for laundry
113. Laundry baskets
You can get as granular here as you want. I have three – one for darks, one for whites and one for delicates.
114. Washing machine powder
Other
115. Clothes hangers
Trust me, you always need more than you think!
116. Sewing kit
Always handy to have. Remember, a stitch in time saves nine!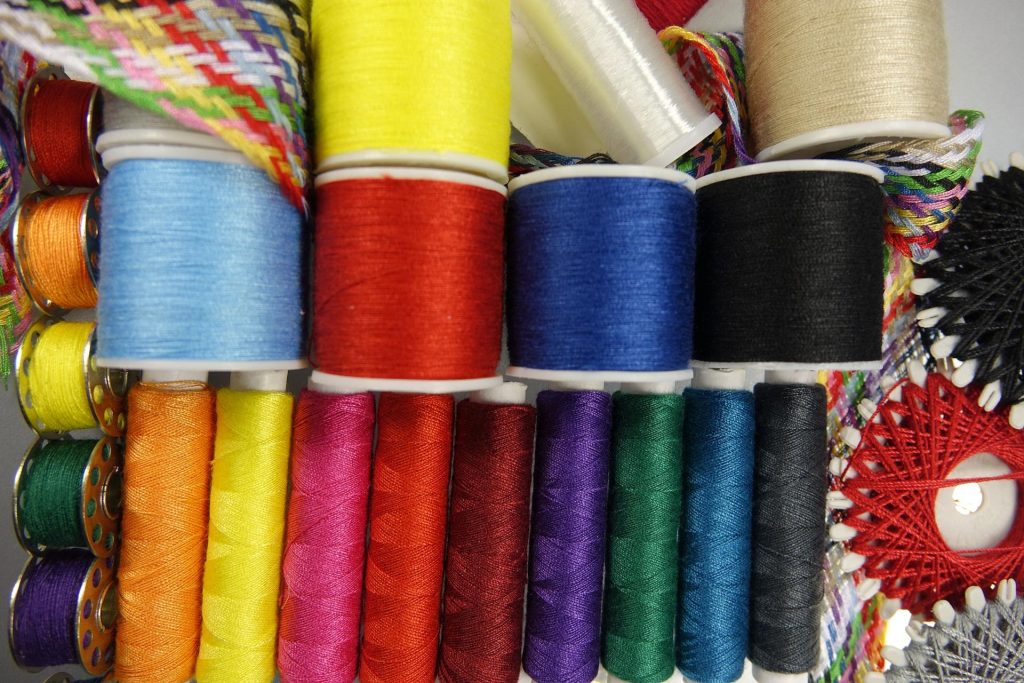 Decorative
Decorating is probably not going to be your first priority when you move in. However, the odd lamp in the corner or a pair of curtains in the living room can really transform 'new and bare' into 'homey and cosy'.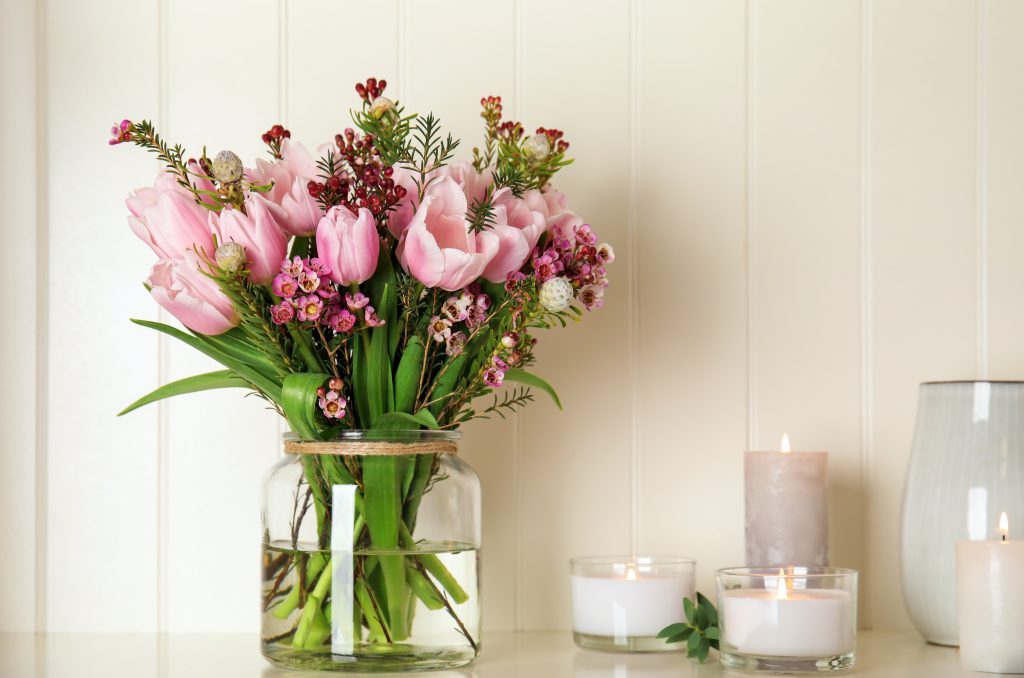 Curtains and Blinds
117. Blinds
Black out blinds, venetian blinds, motorised roller blinds…
118. Curtain ties
119. Curtains
Cushions, Throws and Other Textiles
120. Cushions
121. Throws
122. Rug
If you have wooden floors a rug can help add a splash of colour.
Lighting
123. Lamps
124. Light bulbs
Wall Decor
125. Photo frames
Photos can really turn a house into a home.
126. Mirrors
It is amazing how a mirror can make a room appear so much bigger. They can also really help brighten up the room. Circle mirrors are really popular at the moment. And of course, a full height mirror is essential!
127. Wall clock
Giant wall clocks are all the rage at the moment and are great for creating a feature wall.
Ornaments and Plants
128. Candles
Candles can be such a simple but effective way of creating a sense of ambiance and homeyness. I've lost count of the amount of Yankee Candles I've bought since I moved in.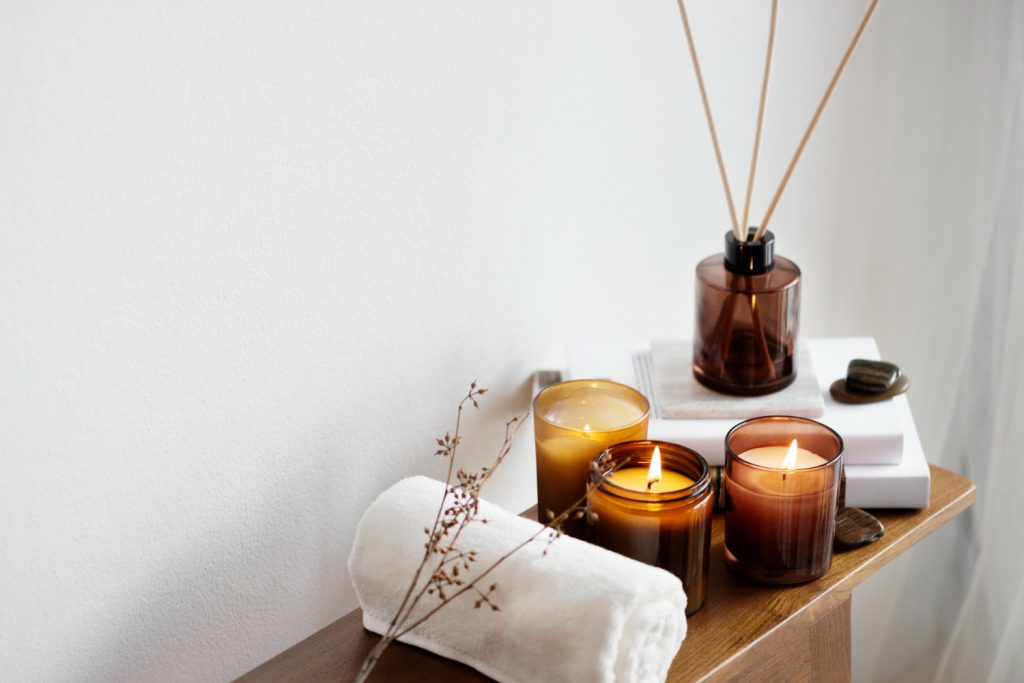 129. Plants
If you're rubbish at keeping plants alive (like me), opt for ones that don't need a lot of water. Aloe vera, snake plant, spider plant and orchids and succulents are all good safe options.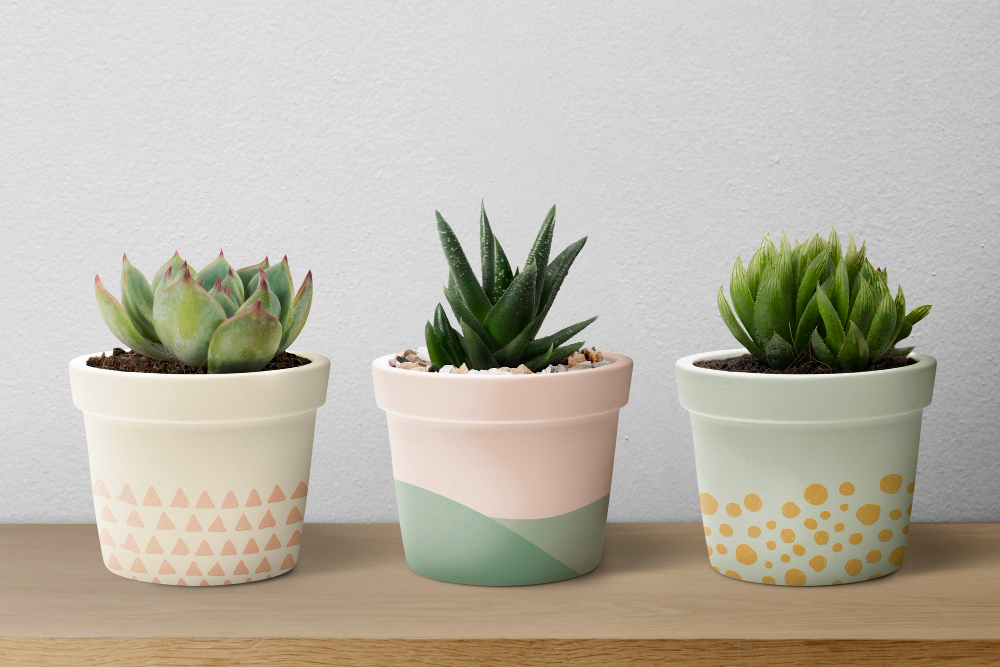 130. Vase
Trust me, within a week your house will have turned into a florist with all the congratulations bouquets you are going to receive from family and friends!
Outdoor Essentials
BBQ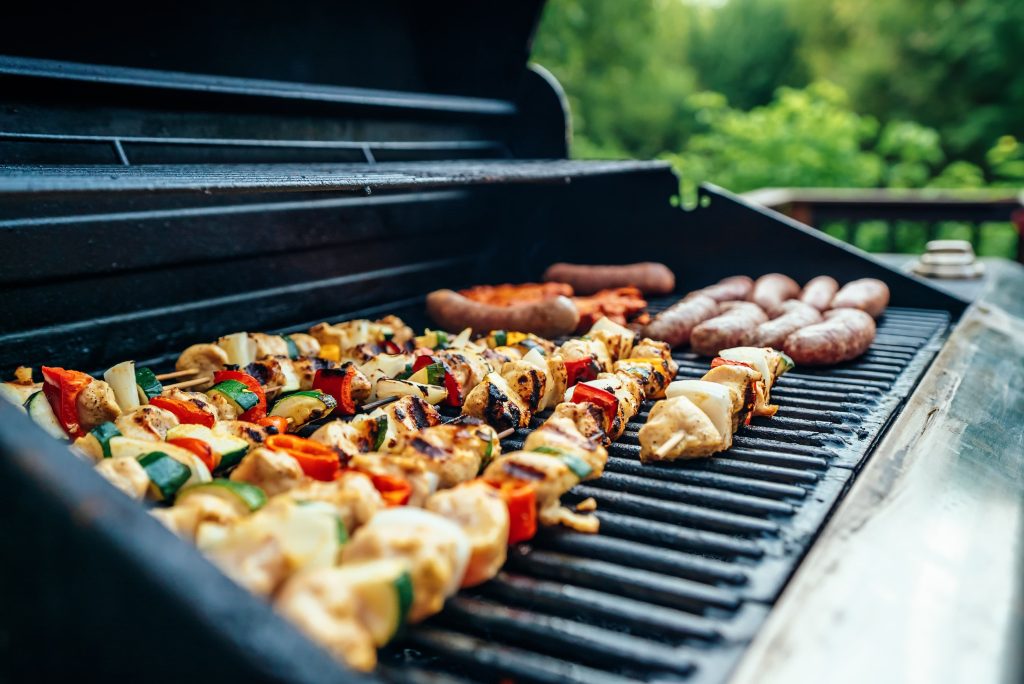 131. BBQ
You just can't beat a barbecue on a hot summer's day. From experience, It's always good to do a trial run before inviting the in-laws over in case you cremate the sausages!
Consider whether you want to go for a coal or gas barbecue. When weighing up barbecue size, ask yourself how many people will you usually be cooking for on average?
132. BBQ utensils
Grab a kit that has all the essentials: spatula, fork, tongs, knife, grill brush, skewers and brush.
Gardening
Whether you're green fingered or not we've listed some essential garden tool that will help keep your back yard looking tidy.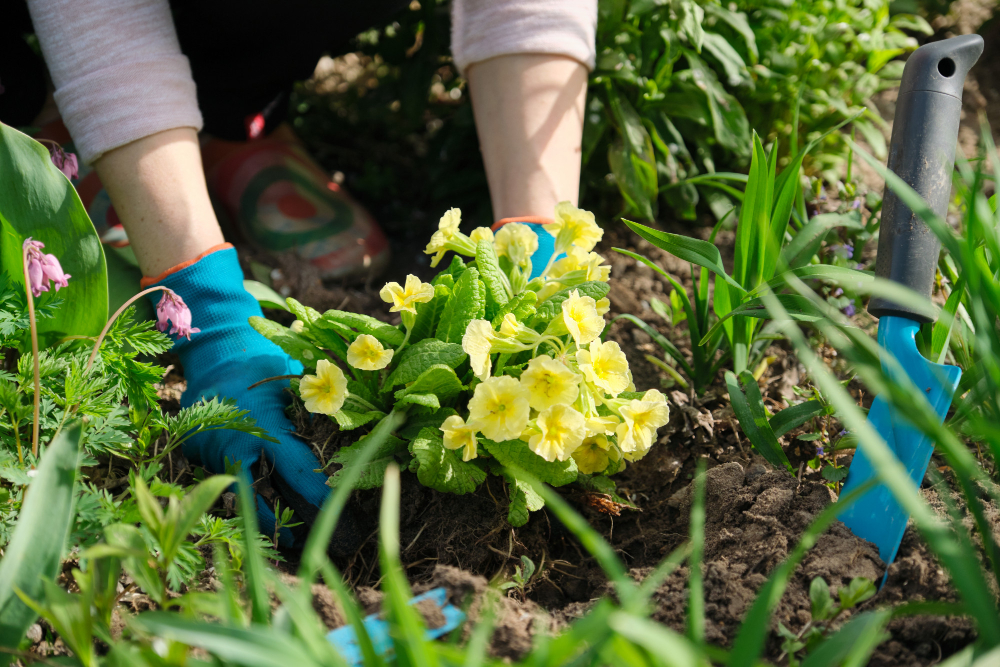 133. Gardening gloves
134. Gardening stool
Squatting when digging up weeds is a full blown workout. A gardening bench or stool can make the process that bit more comfortable.
135. Hose
Whether you want to wash your car or fill up the paddling pool for your kid (or dog) a hose is always a good investment.
136. Lawn mower
Your garden size will determine whether to go for an electric or push.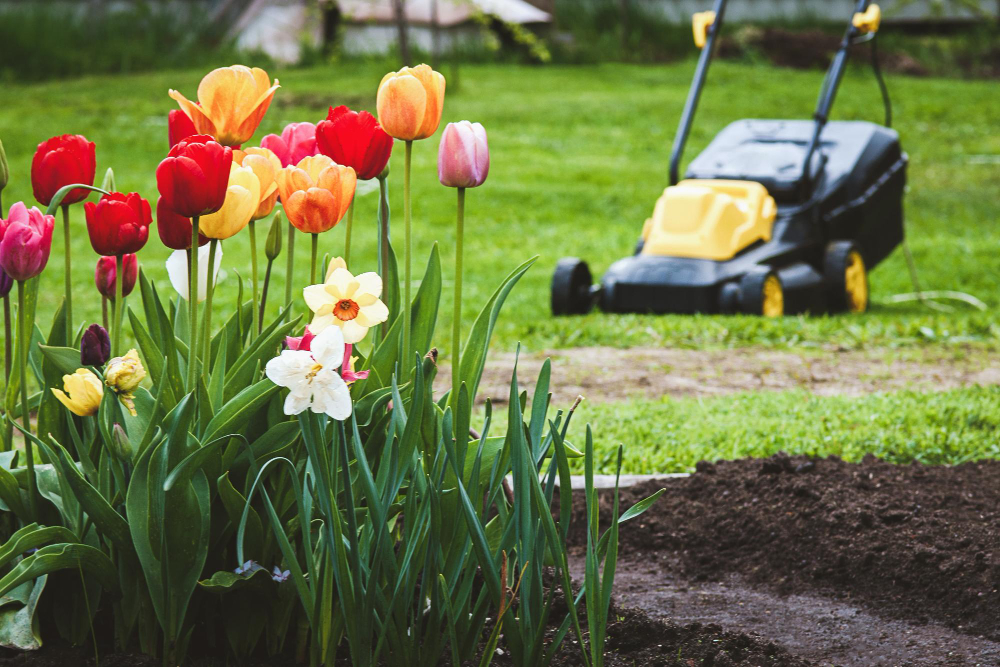 137. Peg basket
138. Pruners
139. Rake
For when those Autumn leaves start piling up.
140. Shears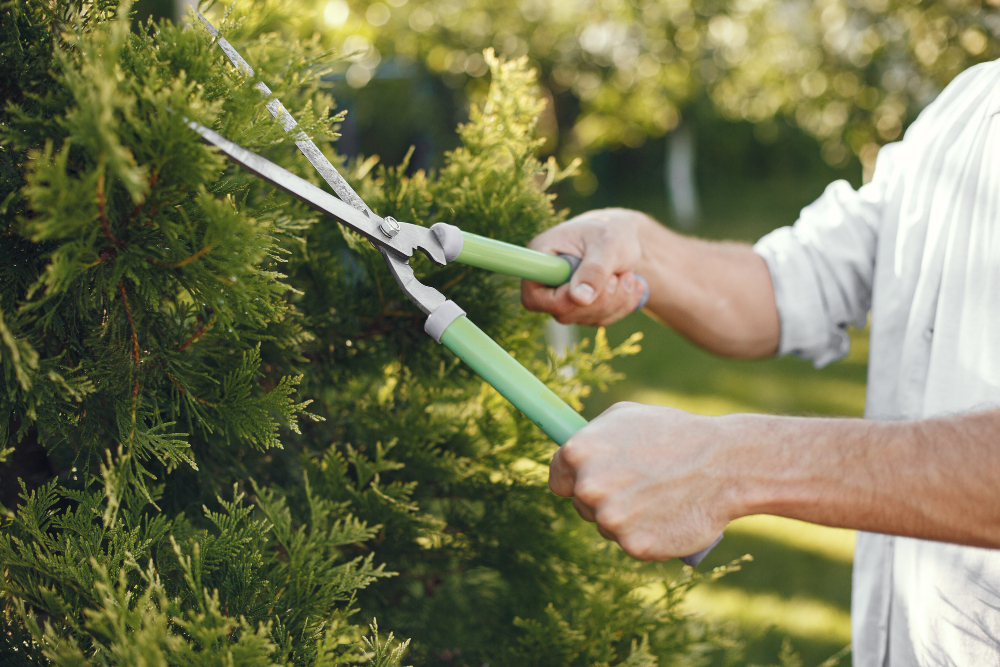 141. Trowel
142. Watering can
143. Yard brush
Other Garden Essentials
144. Chub lock for shed
Keep your belongings secure with a strong padlock.
145. Clothes line
Top tip: Go for a retractable clothes line to save space and so you don't have to look at it all the time!
146. Clothes pegs
Cleaning Essentials
And now on to the less fun purchases…cleaning supplies. Although it seems like a lot of products to buy all at once, the good new is that they will last you ages.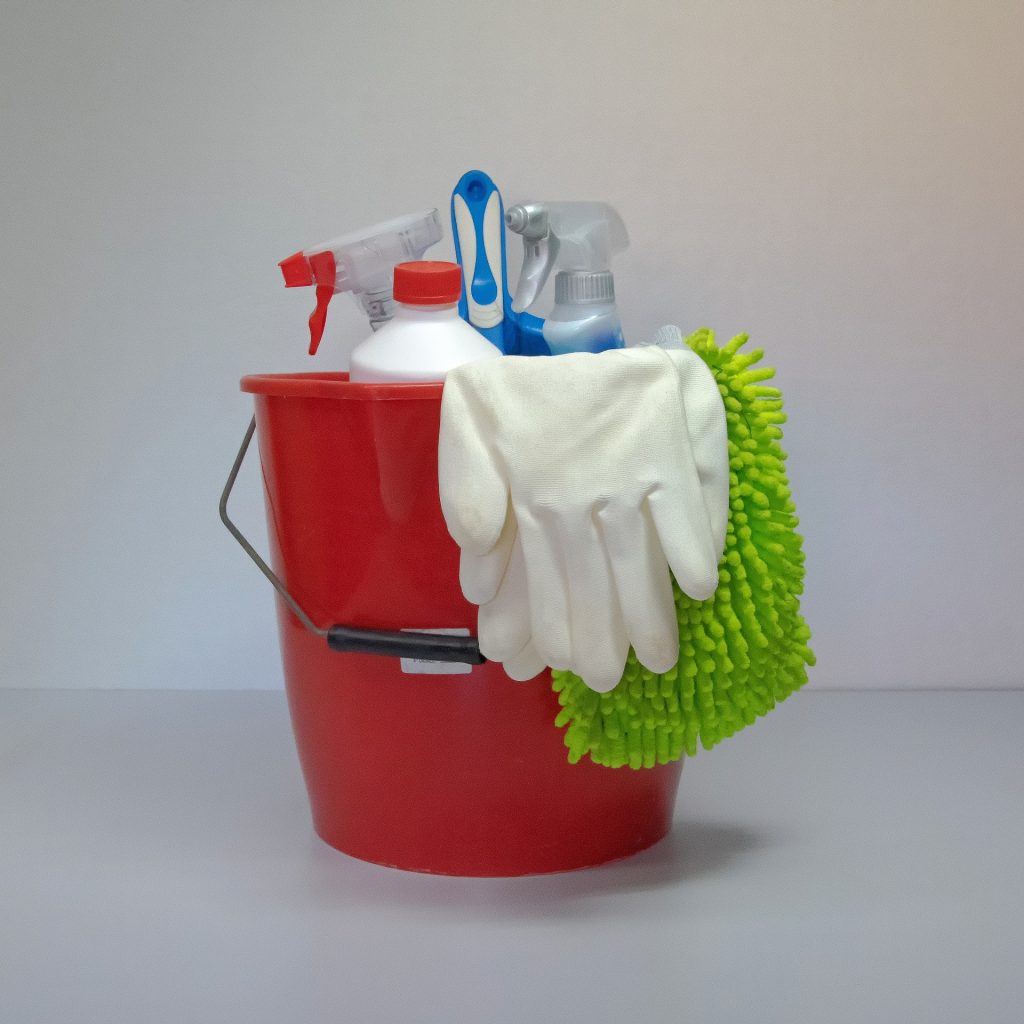 Bathroom Cleaners and Disinfectant
147. Bleach
148. Bathroom cleaner
149. Disinfectant spray
Hard Surface Cleaners
150. Carpet stain remover
Accidents are bound to happen. You'll be glad to have this on hand.
151. Oven cleaner
152. Surface cleaner
153. Window cleaner
Cleaning Equipment
154. Bin bags
155. Bins
Go room by room to see how many bins you need. Regular rubbish, compost, recycling, bathroom pedal bins…
156. Bucket and mop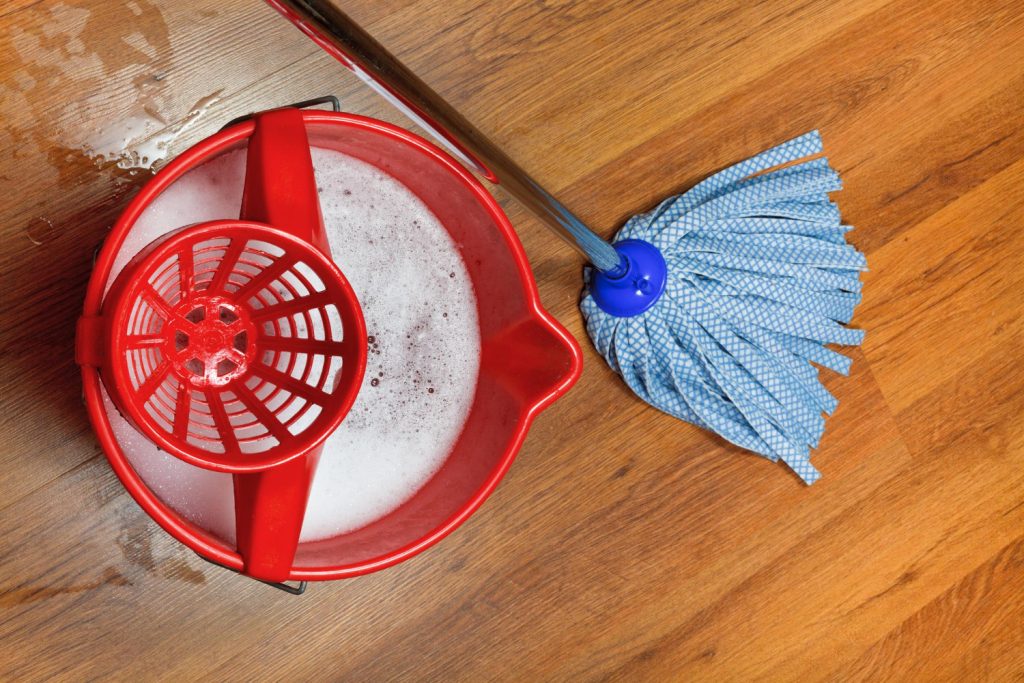 157. Cleaning caddy
158. Cloths
159. Duster (feather or synthetic)
For when those pesky cobwebs start to appear.
160. Rubber gloves
161. Scrubbing brushes
162. Squeegee
Vacuums and Brooms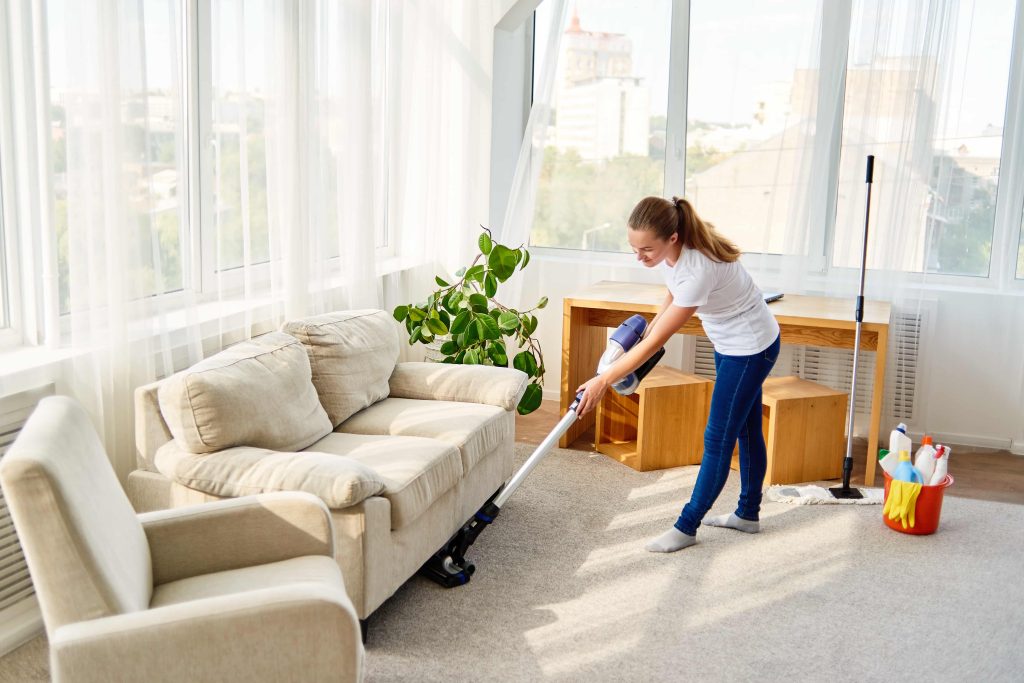 163. Dustpan
164. Sweeping brush
165. Vacuum cleaner
Owning a Labrador means my vacuum goes on at least twice a day. Dog. Hair. Everywhere.
DIY and Home Improvement
Even if you're not handy, these basic tools and home improvement items can help give any room a facelift.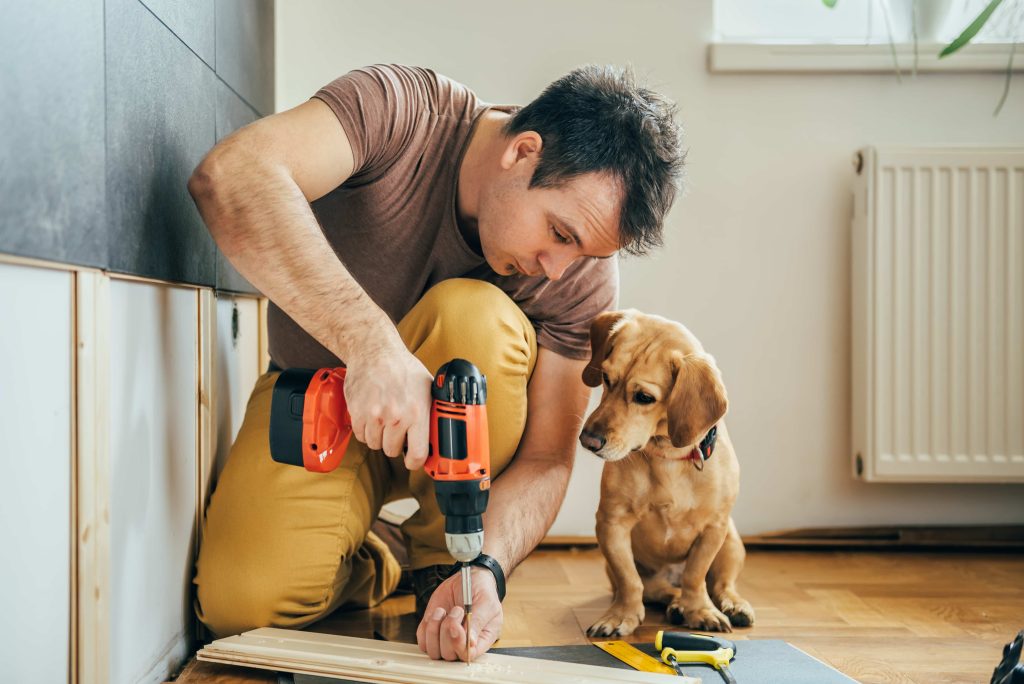 Painting
166. Paint brushes
Top tip: Remember to clean paint brushes properly after each use to avoid them going stiff. If the paint is oil-based, clean your brushes with white spirit.
167. Paint protective sheet
No matter how thorough you are there will inevitably be paint splashes.
168. Paint roller
For large surface areas a paint roller will save you time, and energy!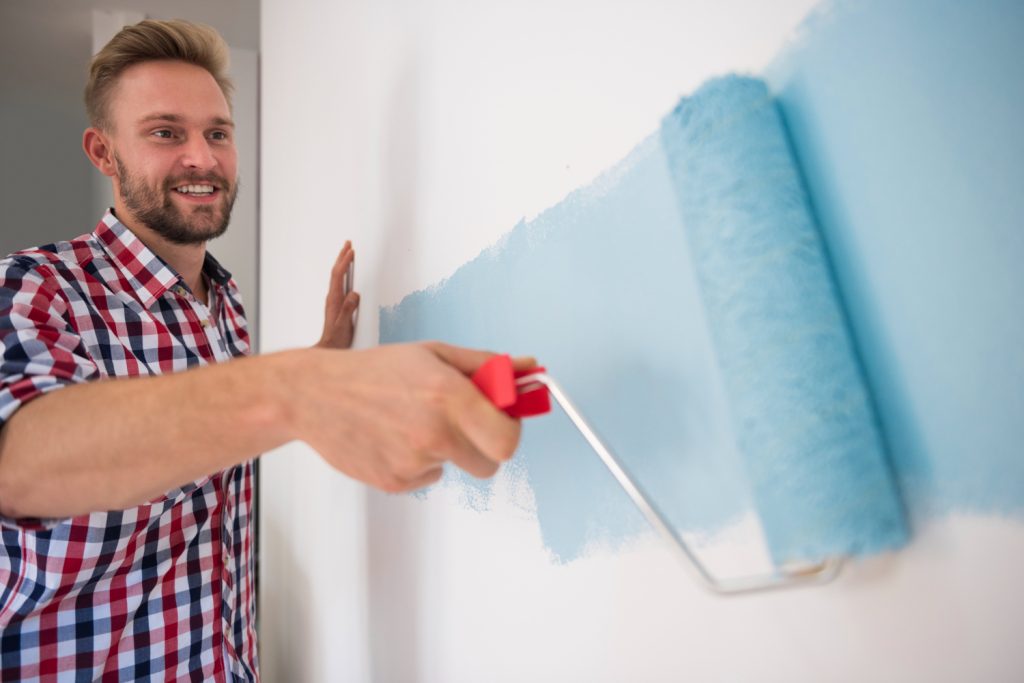 169. Paint scraper
170. Paint tray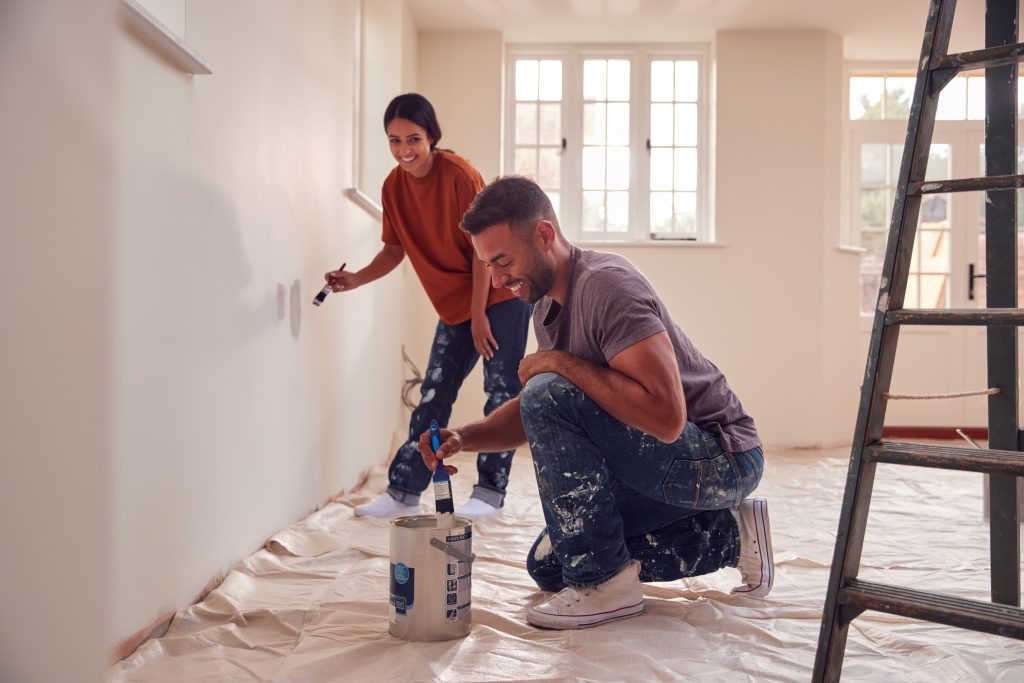 Tools
171. Box cutter
172. Drill
I never thought a drill would get so much use when we moved in. From putting up curtain rails and mirrors to floating shelves and coat hooks.
173. Hammer
Surprisingly, even some of the self assembly flatpack furniture requires a hammer.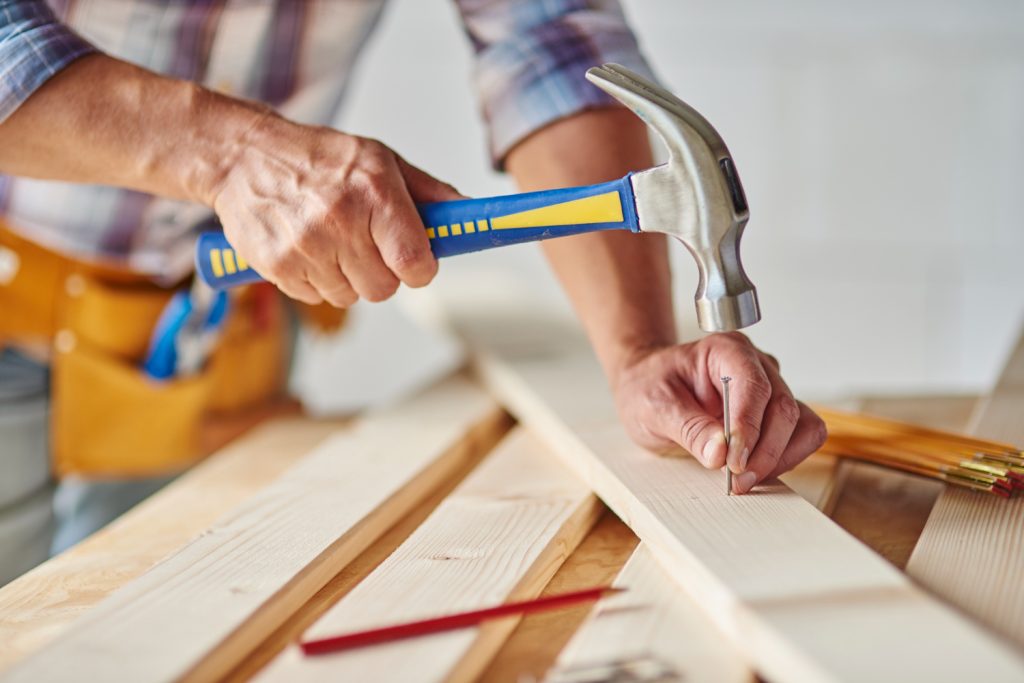 174. Measuring tape
You will definitely require one of these at some point. The biggest mistake we made? Not measuring before putting up curtain rails!
175. Pliers
176. Screw drivers
177. Tape
178. Tool kit
179. Torch
Essential in case of a blackout.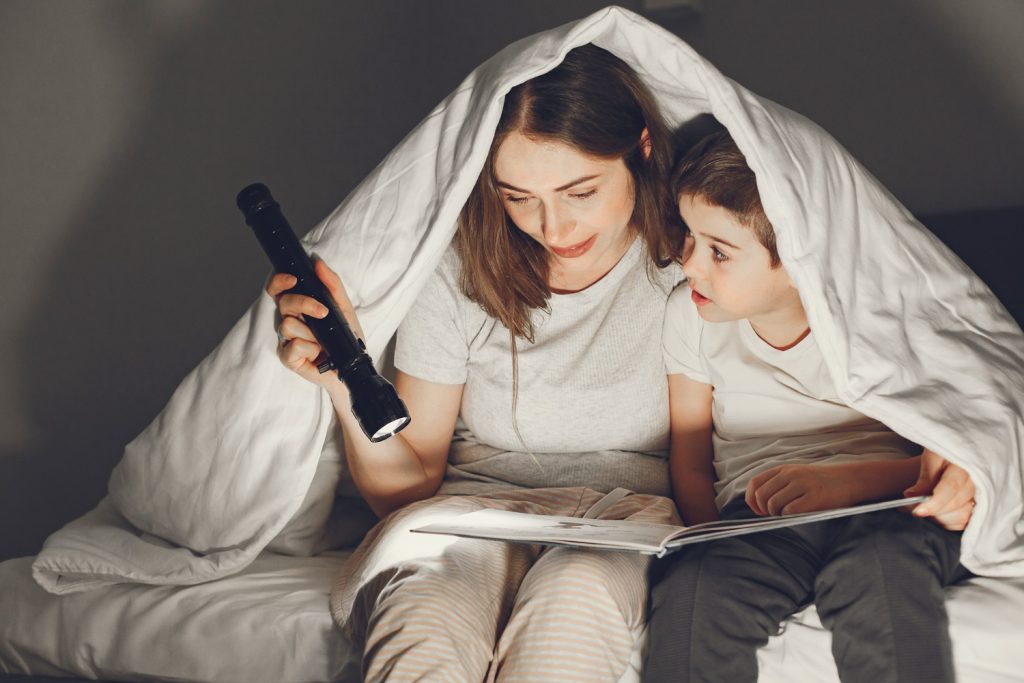 Other DIY Home Essentials
180. Furniture grippers
Stick to the legs of couches, tables and chairs to avoid scratches on wooden floors.
181. Shelving
You can never have enough shelving. Floating shelves can be great for…well just about anything!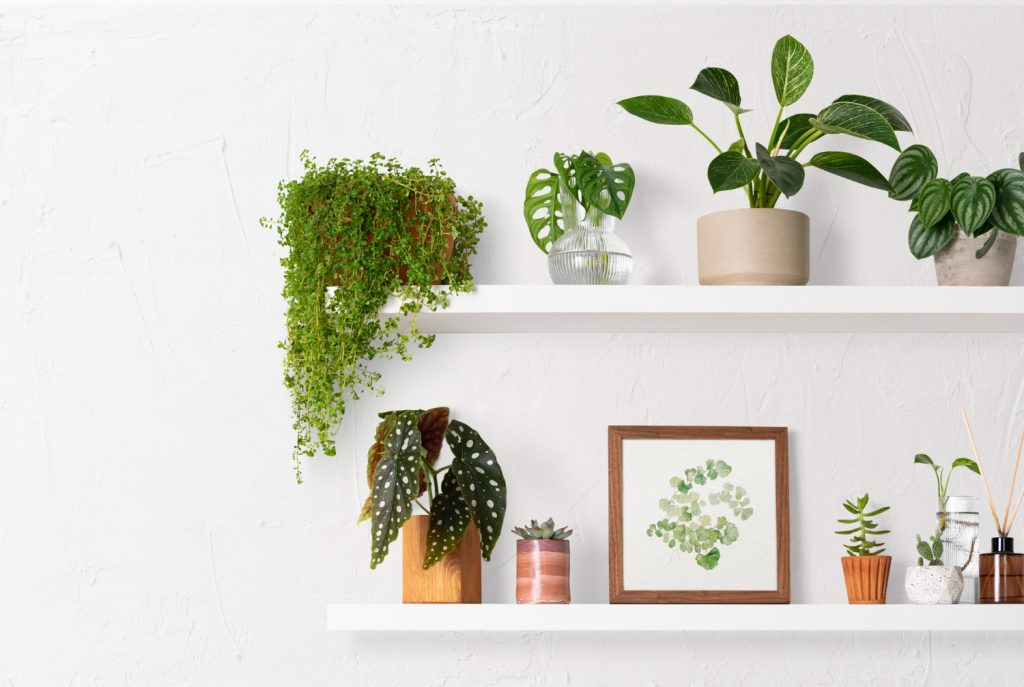 182. Step ladder
You'll always find a need for a step ladder. From reaching the top self of the cupboard to painting up high this is a useful item to have.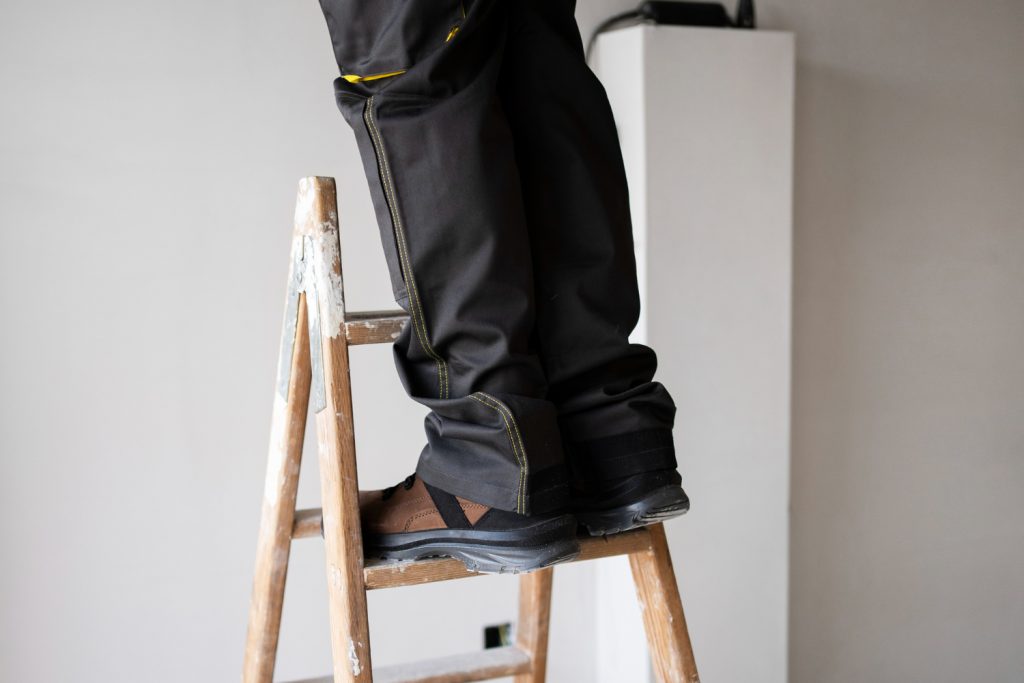 183. Storage boxes
Essential for moving day but also useful for storing items in the attic or shed.
184. Wall hooks
Fire and Safety Essentials
Now onto the items for the 'just in case…' scenarios.
185. Carbon monoxide detectors
186. Fire alarm/smoke detectors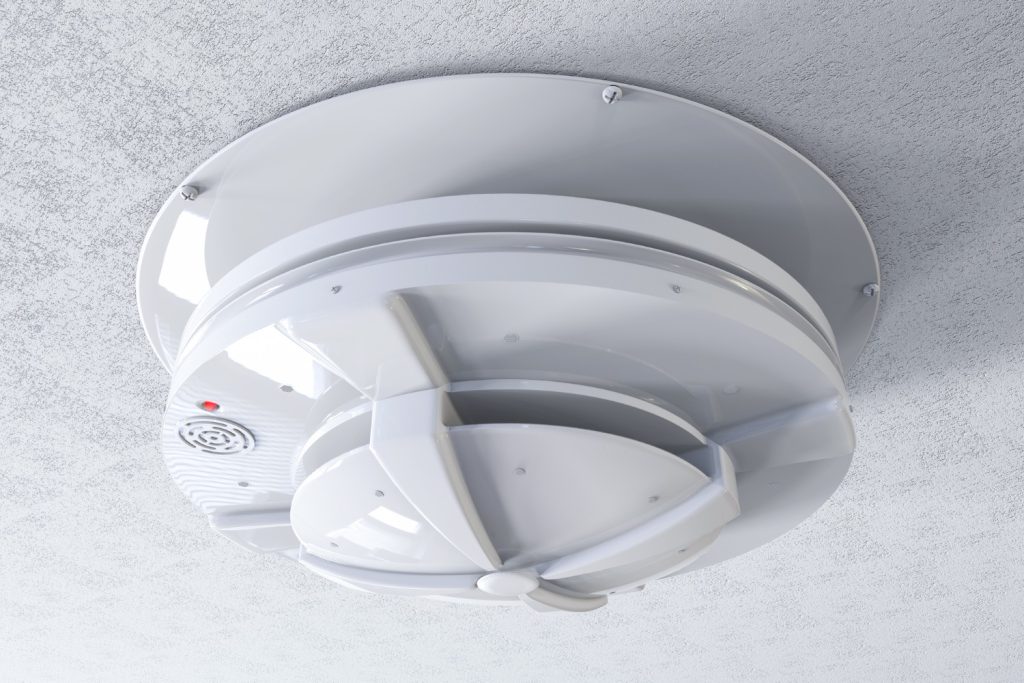 187. Fire blanket
188. Fire extinguisher
189. First aid kit
190. Security alarm
Much like when it comes to insurance, I recommend shopping around to guarantee you get the best value for money.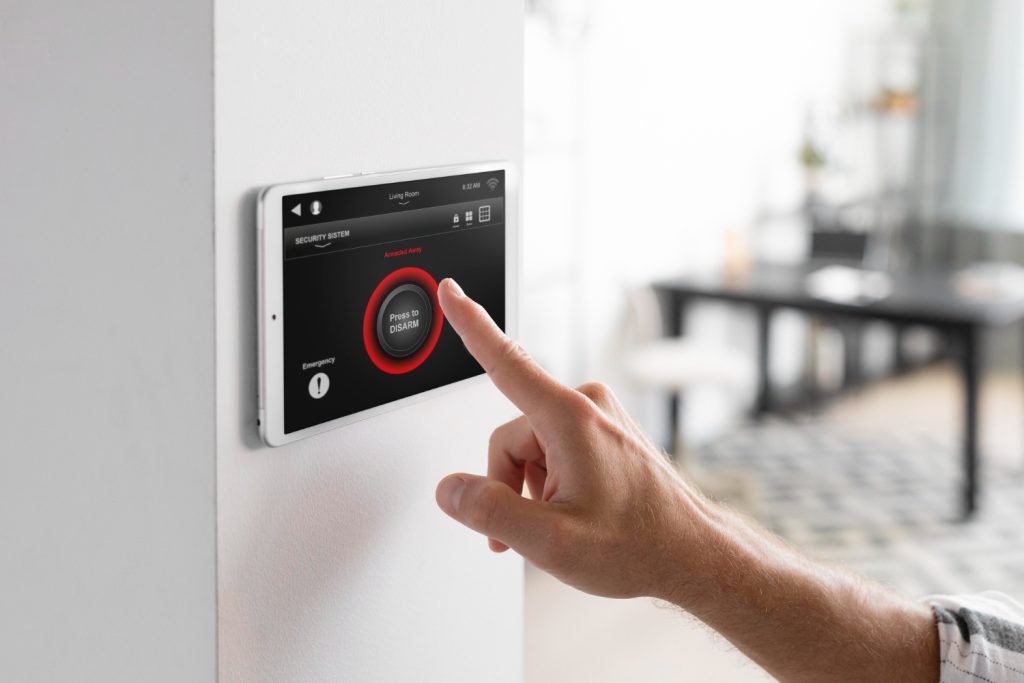 191. Security camera
Miscellaneous
Lastly here's a few random household items that are always good to have.
192. Batteries
You're bound to buy something that requires batteries e.g. wall clock or smoke alarm.
193. Coat rack
194. Door stopper
195. Extension cord
For fellow techies who are trying to charge their smartphone, iPad and laptop all at once!
196. Key rack
197. Matches or a lighter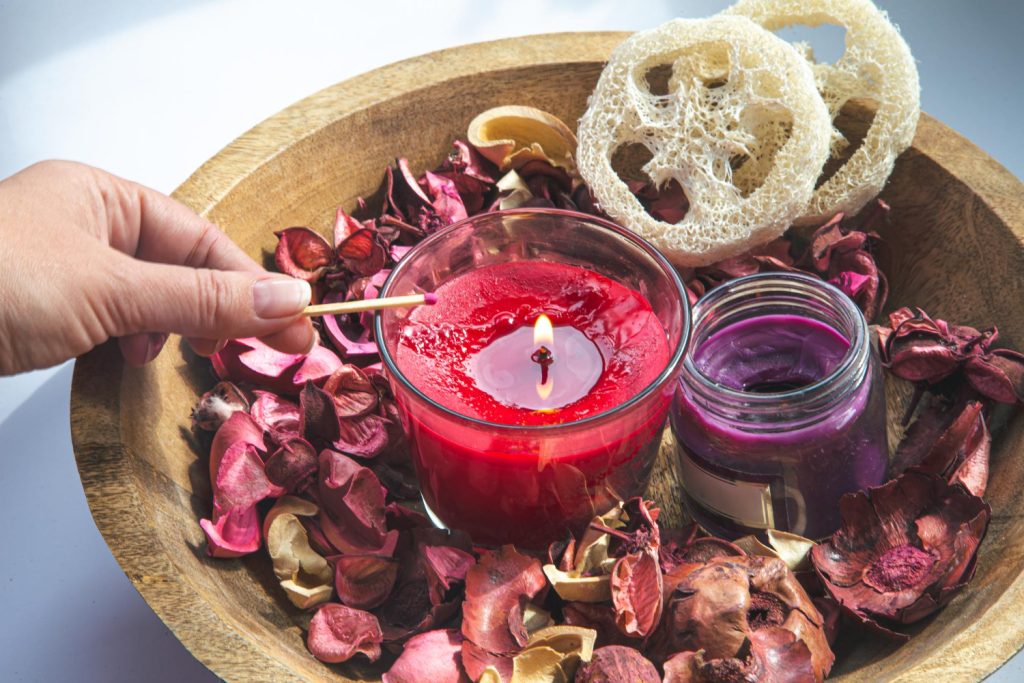 198. Sellotape
199. Umbrella stand
Depending on which country you live in you may use this more than others!
200. WD-40
201. Welcome mat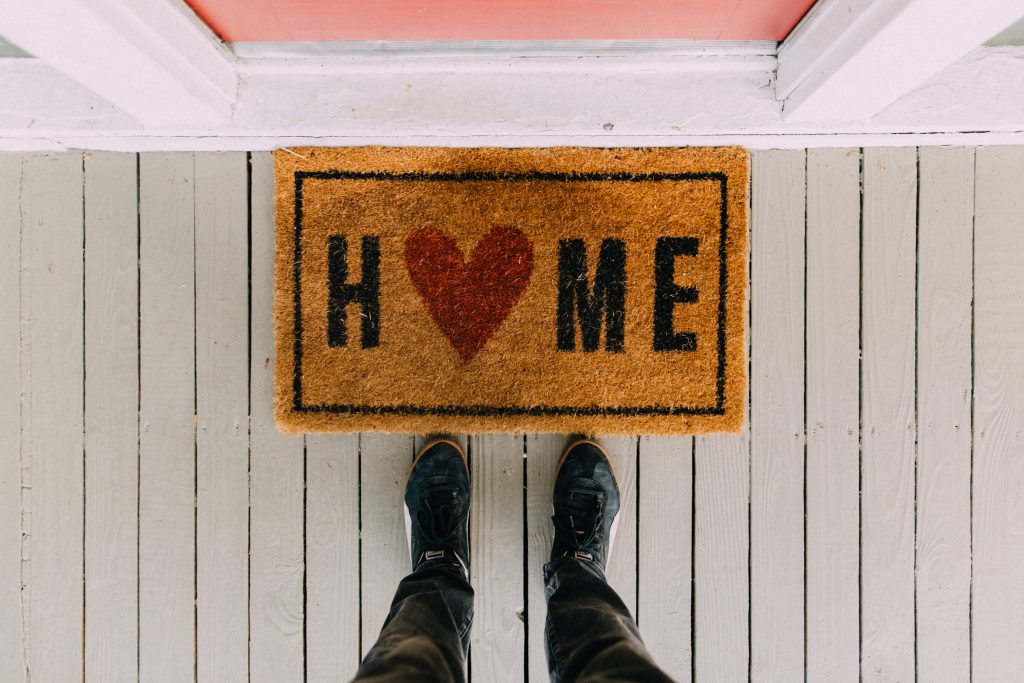 Phew! And that's a wrap. We hope you found our ultimate guide helpful!
The very best of luck in your new home and happy shopping.
Download the New House Essentials Checklist below.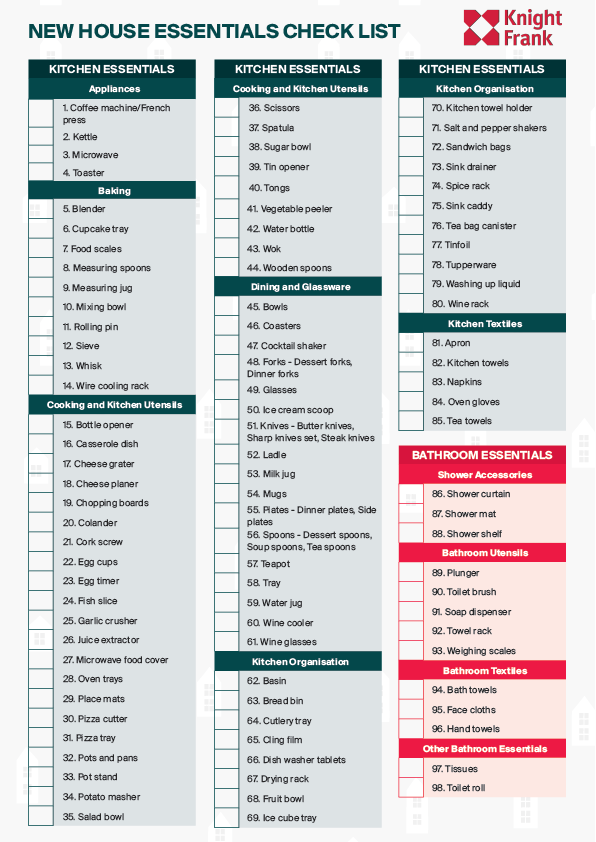 Tell us how we did! Did we miss anything on the list? Let us know what household items you would include in the comments below!