Why is everyone talking about flexible workspaces? Popularised by household names like WeWork, Regus and, more recently, domestic firms such as Iconic Offices and Glandore, flexible office spaces provide fully-serviced environments for teams to thrive in.
What is a flexible workspace?
Also known as a serviced office, flexible workspaces are offices that are outside of the traditional office realms of commercial property with different desk configurations, pricing models focused on number of desks rather than sq footage and a consideration for collaborative spaces within a shared space.
Challenging the traditional office
Flexible working used to be a benefit for certain group of employees, such as parents or carers who needed to do the school run or work from home.
However, since the pandemic, our mindset on traditional office spaces has changed, and it's been proven to business owners that work can be done remotely to an equally high or higher standard and our shift to hybrid working is here to stay.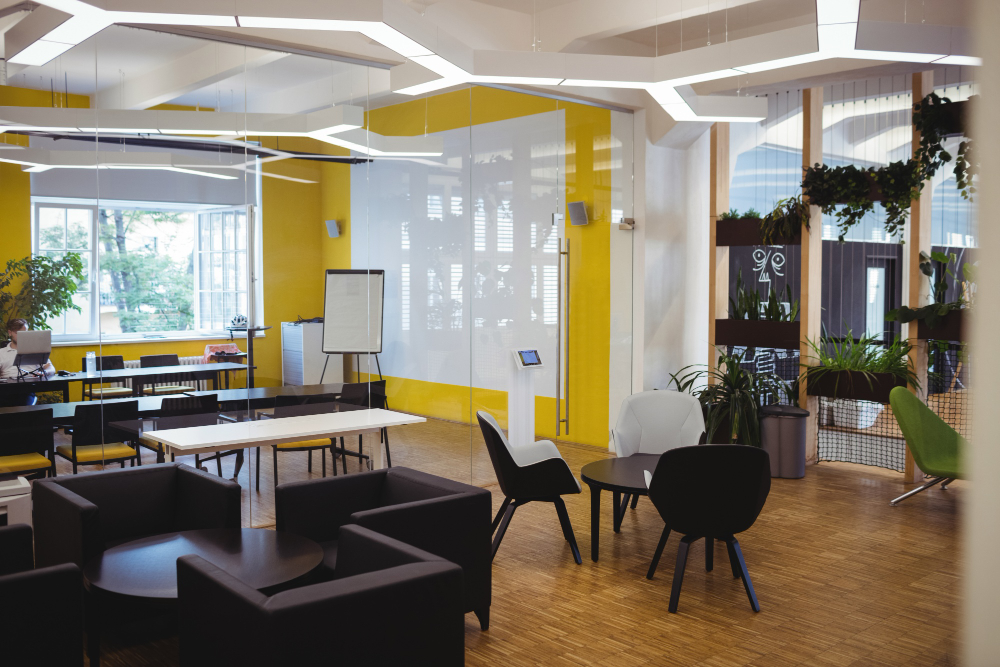 The growing demand for flexible workspaces
Demand for flexible office space is definitely on the rise and there is a growing number of enquires coming from scaling multinational companies and start-ups along with other professional services for flexible and serviced office spaces to work from.
This trend from what we are seeing in the market, is only set for acceleration in the coming years and to become a key consideration for anyone looking at commercial leasing.
We've had a good think about why that might and how the market will continue to mature and accelerate in the coming years domestically here in Ireland and on a global scale.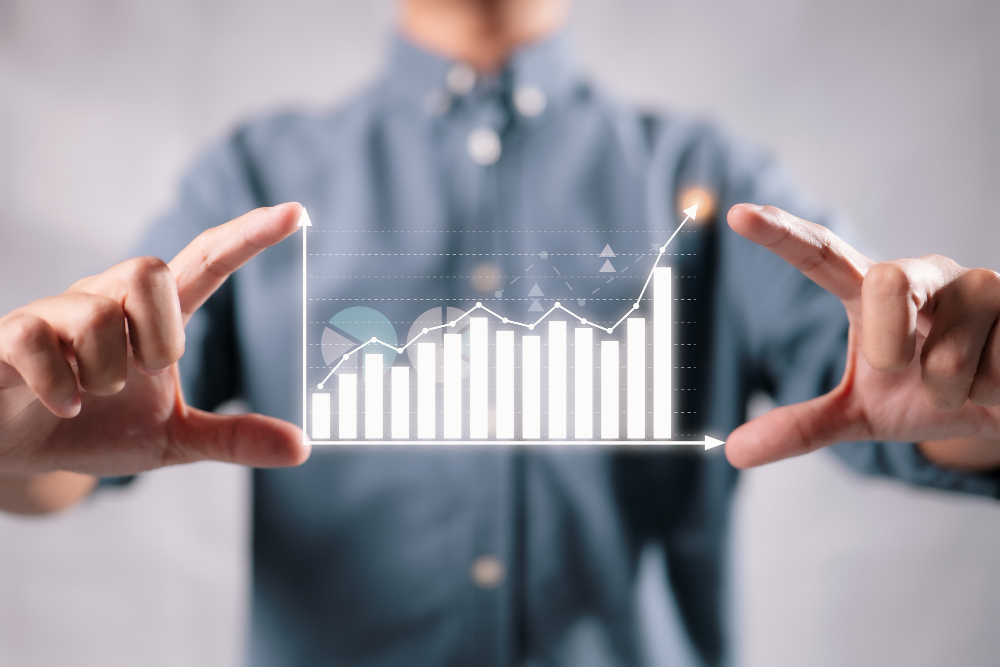 5 benefits of flexible workspaces
1. Flexible contracts
Flexible offices allow you to move straight in into your plug and play space which makes the relocation process and logistics of your office set-up easier for staff.
Flexible workspaces are often seen as an attractive option as often they have to juggle with ambiguity when it comes to forecasting their headcount at any one period of time.
With serviced offices, they can easily increase their floorspace within their current serviced office provider and do not have to look to relocate to a new location. This also means you can budget accordingly with an all-inclusive cost and stay flexible with much shorter contracts than a typical office lease.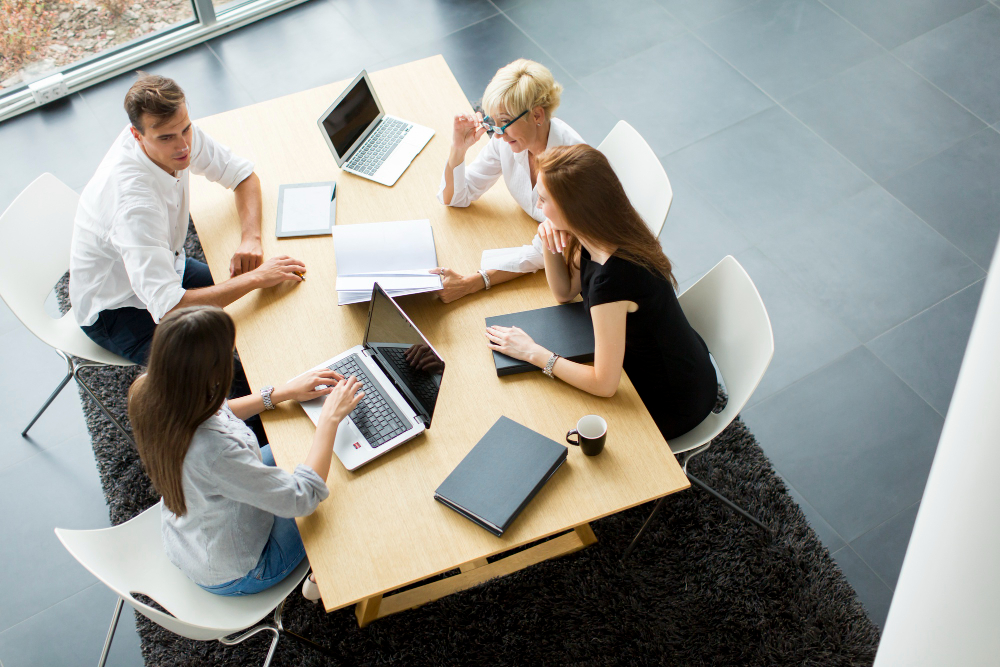 2. A win for large and small companies
Flexible office providers generally truly understand the value of looking after big and small businesses alike — and know that employee wellbeing, happiness and overall focus genuinely have the power to boost productivity and, overall, your bottom line.
Bigger and more established businesses can value this level of flexibility, particularly after the pandemic and more importantly, to reflect the new era of hybrid working that is now a core offering for firms that wish to retain their staff.
The option for short-term, rolling contracts can offer some peace of mind and is an invaluable perk for scaling businesses when reviewing all office space options in the market.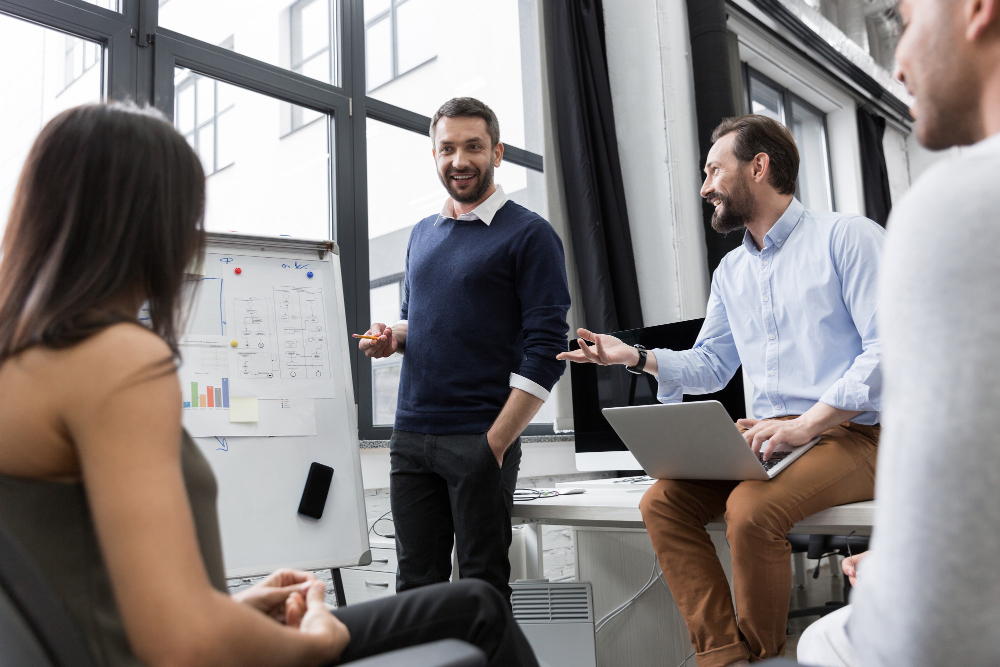 3. Pay for the space your business needs
With flexible workspaces, you only pay for the space you need and, if you do need to downsize your floorplate at the end of your contract, you can engage with your provider to assess this shift and amend your contract to suit your business.
You can easily scale up and down on short notice and accurately budget your expenses on a monthly basis, which is what makes a flexible workspace such an attractive alternative to traditional office space.
If you need help finding a space for your business — no matter how small or large — let our team help you search for your new flexible workspace.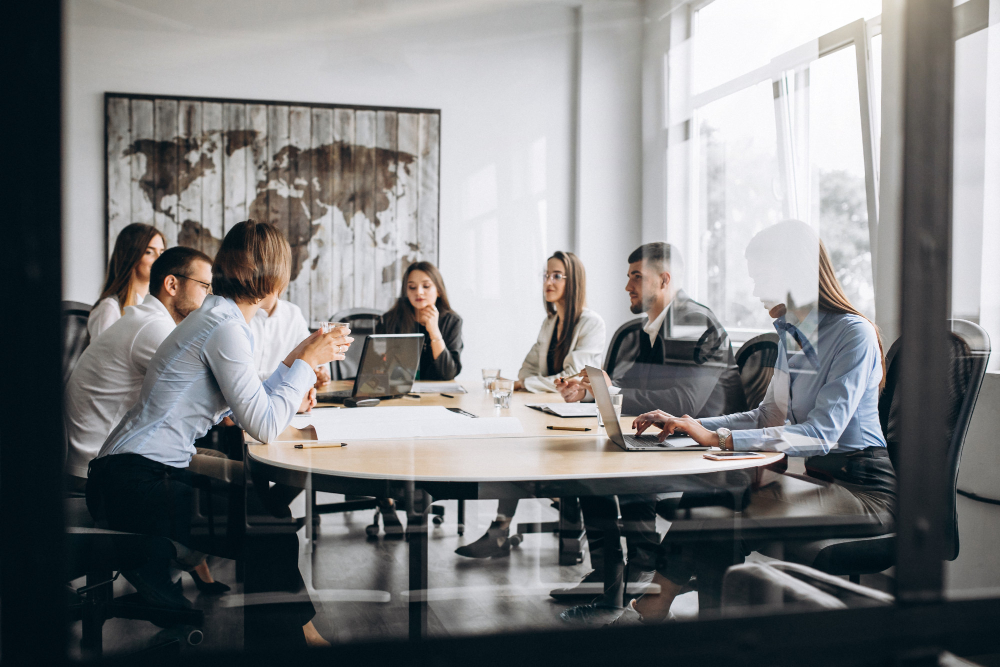 4. Networking opportunities
Coworking spaces bring people together on a much larger scale. Flexible offices means you'll be surrounded by freelancers, small businesses and, on occasion, global organisations that are all sharing the same space as you.
Many flexible workspace providers offer free events organised by their community teams throughout the month, which means you'll have plenty of opportunities to meet new people from a number of industries and sectors.
Even during the pandemic, when many community events were forced to move online, providers continued to facilitate virtual networking opportunities and cross collaboration between member clients to harness their sense of community.
5. Enhanced experiences from customer demand
Flexible workspaces have enjoyed rapid expansion and increased demand in the last 2 years, following effects of the pandemic. We expect this growth trajectory will continue as real estate adapts to be driven by customer demands.
Increase in local amenities
The experiences on offer in flexible workspaces is also set to increase in demand. And to accommodate this uptake, we're seeing more examples of shops, cafes and hotels moving in on the ground floors, or generally nearer these office buildings, to cater to employees on the move.
These amenities encourage people to actually go into the office and wander round the local area during break times and after work, while adding an additional sense of community, service and luxury.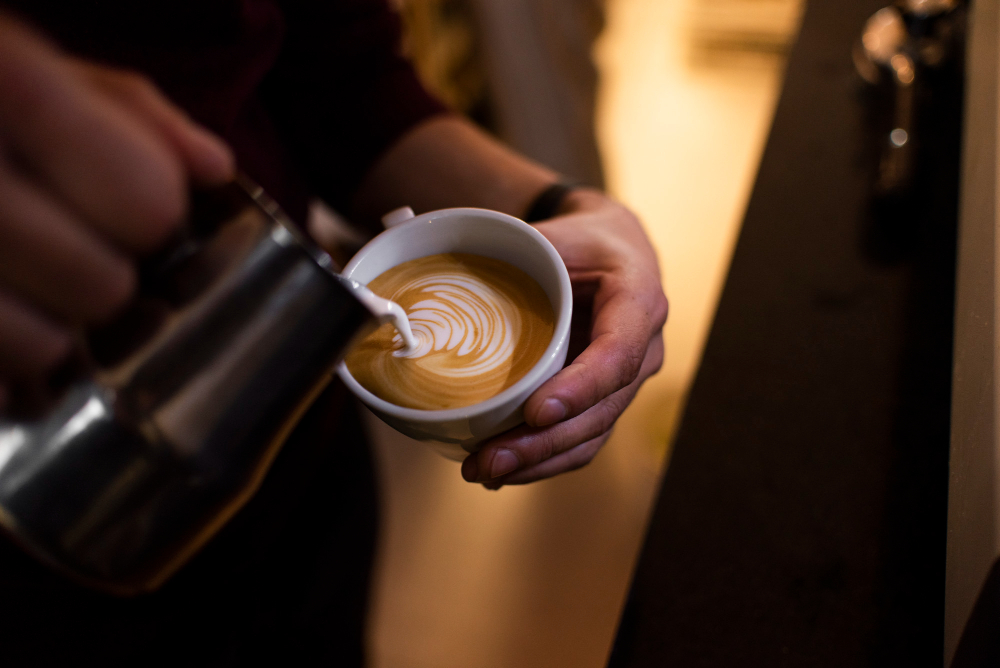 Knight Frank Flexible Office Solutions
Many of the flexible workspaces we place businesses in include:
Shared communal kitchens
Breakout areas
Casual meeting spaces
Quiet focus areas
Gyms and fitness studios
Lounges
Conference theatres
Event spaces
If you are looking for a flexible workspace, don't hesitate to contact our flexible office team.