If you about to start touring flexible offices for the first time you may be wondering where to start. If you are unfamiliar with the flex space sector your journey may be filled with a variety of questions. Price point, number of workstations and office location are all important factors to consider.
But what is most important for you, your business and your team?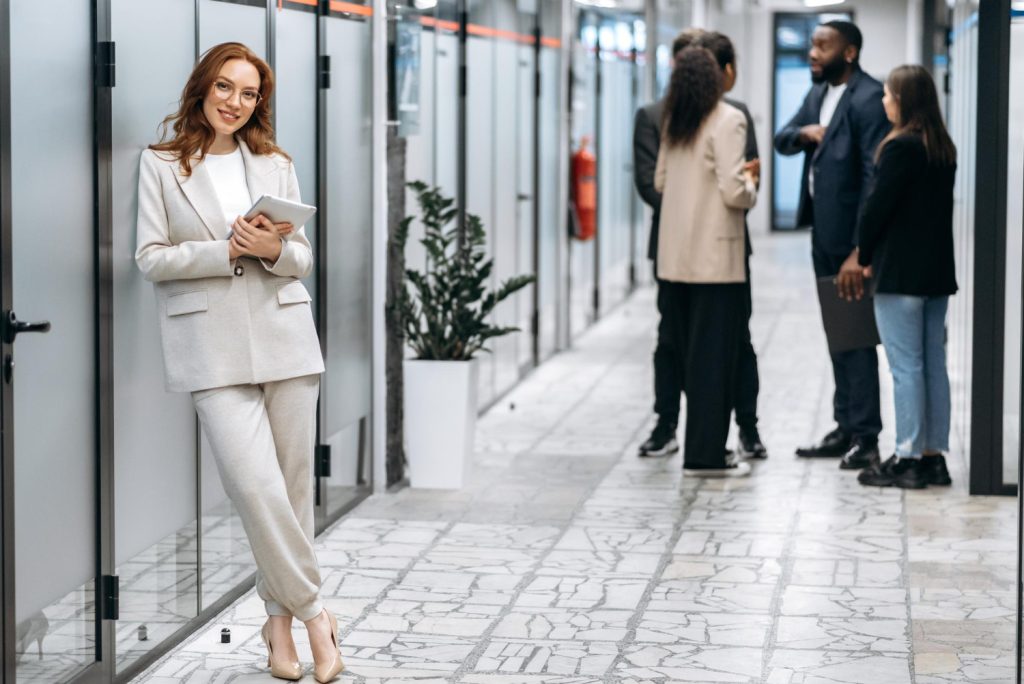 Focus on the needs of your business
When searching for a new office workspace, each factor depends on the immediate needs and future requirements and demands of your business. If your company is focused on scaling towards hyper growth, you may need to re-assess your idea of how much office space you will need to grow into.
Here are three key tips for touring flexible offices with your agent:
1. Location, Location, Location
If your business serves a particular sector, office location will be the key driving force in starting your property search.
We know the pandemic has changed the way in which we work. How we view the office has changed and where we want our teams to be based. Our aim at Knight Frank Flexible Office Solutions is to find you the perfect workspace that you and your team can thrive in.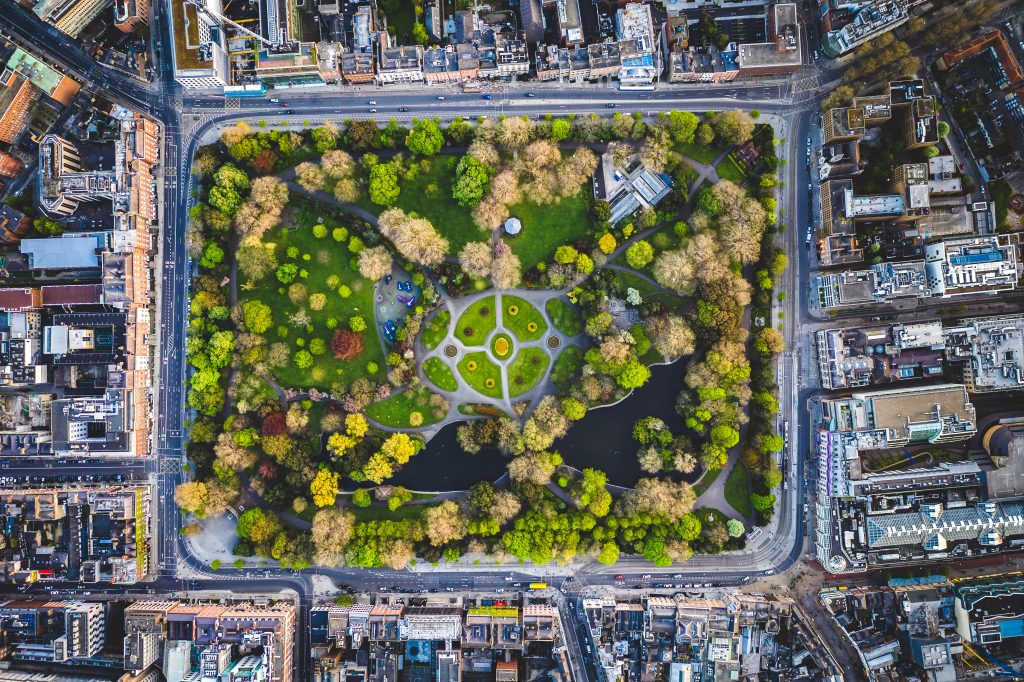 Consider the office commute
Now more than ever, firms need to find office space that is easy for their teams to get to. Coworking offices that are supported by a wide range of transport links entice employees to make the commute, whether that be on a daily or hybrid working schedule.
Location questions to ask when touring flexible offices:
What bus routes are closest to this location
How close is this location to the nearest rail or Luas lines by foot
Is there a bike sharing scheme located in the vicinity (AKA Dublin bike, Bleeper bike etc)
Is there parking available for member clients to add on to the membership and what is the associated fee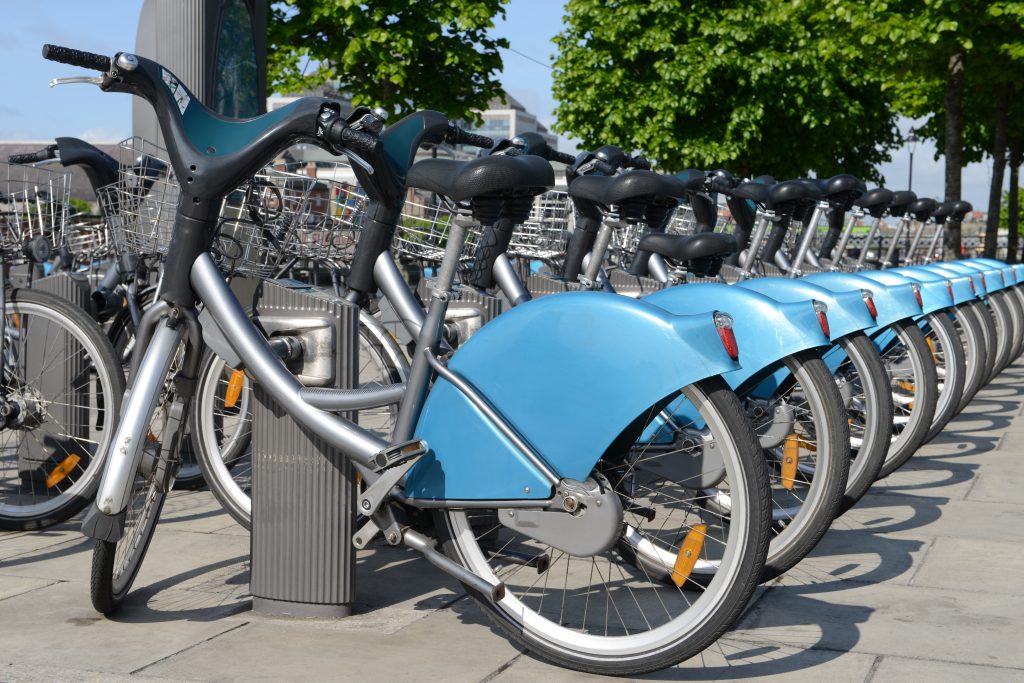 2. Amenities and Breakout/Shared Spaces
One of the key design features of many flex spaces is the inclusion of collaboration and event spaces. These facilities afford clients the ability to move beyond the four walls of their individual office suite and use these as extensions of their "nuclear office".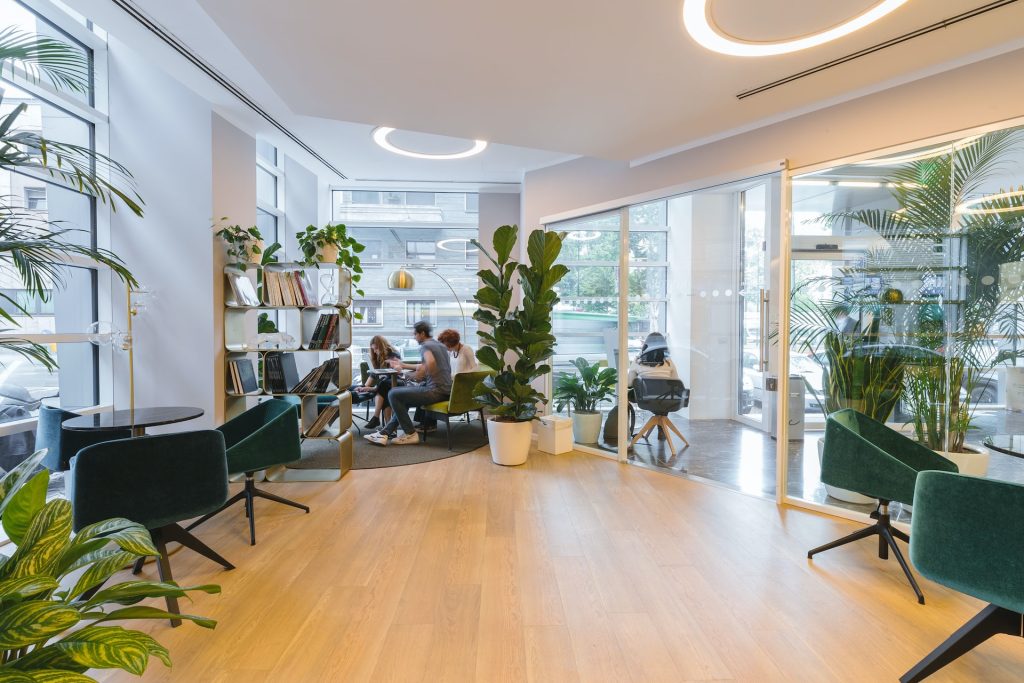 When touring coworking spaces be sure to ask about additional spaces. These include phone booths, collaboration pods, communal pantries/kitchen space and meeting rooms. Amenities will often be included in your contract and come with a first come first served basis with the exception of meeting rooms.
Facility questions to ask when touring flexible offices
Are the amenities included in your contract?
Can meeting rooms be included in an allowance or credit basis as per your contract?
Can meeting rooms be booked at an internal member rate with the community team?
Will they be on hand to facilitate your bookings and events management?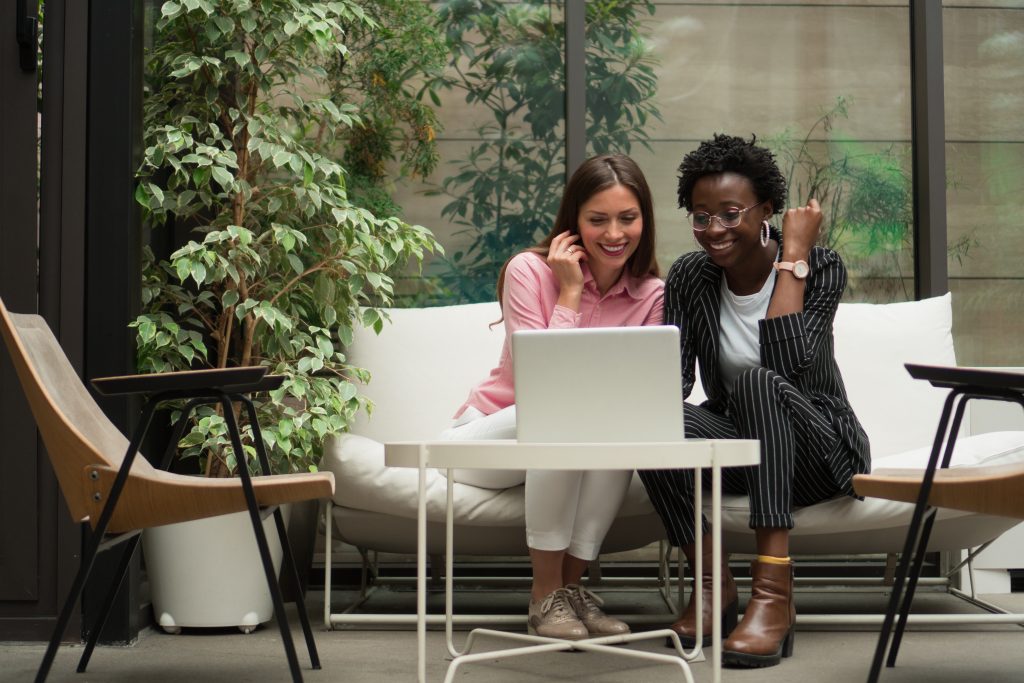 3. IT Requirements
Does the space meet your IT needs? Every business is unique when it comes to the amount of bandwidth they need.
Do you require a temperature-controlled room to accommodate IT server banks? What about higher internet speeds for additional firewalls? If you are an e-commerce firm or software developer you might require higher volumes of data processing and transactions.
Open plan spaces and modern aesthetics help with team collaboration. But without good tech capabilities, the operations of your firm will be impacted upon. Employees will favour working from home rather than coming into the office due to tech unreliability.
Always ask the flex provider prior to committing to any contract or lease term.
IT questions to ask when touring flexible offices
Can you get reliable, high-speed internet coverage and a good Wi-Fi connection that allows you to communicate efficiently and do your work?
Does the office have phone and internet already installed? Or will you have to arrange an engineer to set this up?
This is vital when evaluating office space and and to assess how much of an additional cost this will be to your contract and membership over the lifetime of the contract term in that space.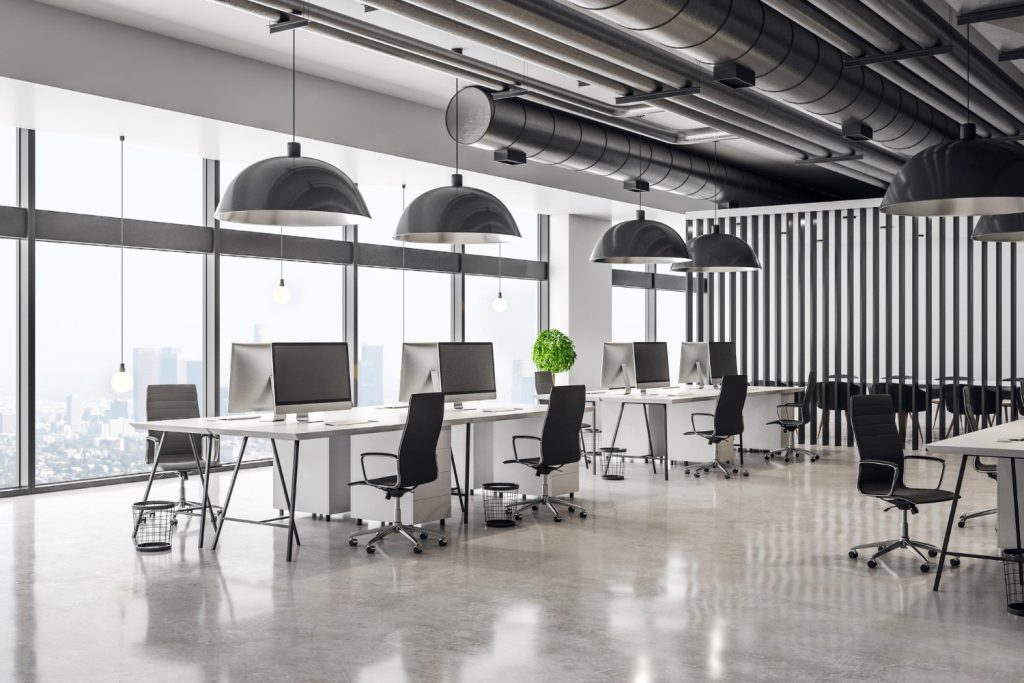 Flexible Office Solutions
At Knight Frank Flexible Office Solutions, we offer a variety of quality flexible, serviced and managed office space properties for rent in Dublin.
Whatever your needs and preferences, we'd be delighted to talk you through your options and help you find the ideal office space in the perfect location.
Please do contact us if you have any questions about renting an office for the first time. Or, if you need any help or advice finding the next workspace for your business as you grow and scale your business we're only a call away.