What size Do I need
Number of Seats/People
Space per employee
---
For sale

Video

1/8
11 Kingswood Business Centre, Dublin 24
Fully fitted accommodation
Own door offices
Mixture of open plan & cellular offices
Suspended ceilings
17 car parking spaces available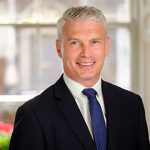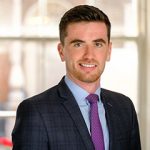 Graduate Surveyor, Office Agency

Offices

410 sq m
Clonmel Arms Hotel, Clonmel, Co. Tipperary
Approx 0.89 acres
Subject site benefits from full planning permission (F.P.P.) for a 114 no. bedroom hotel.
Situated in the heart of Clonmel Town.
Further planning details, including floorplans, are available upon request.

Development Land

0.89 acres
Dock Mill 2, Barrow Street, Dublin 4
Approx. 0.057 acres
Prime, waterfront development opportunity
Benefits from an extant planning grant
Zoned objective Z14 under the Dublin City Development Plan 2016-2022
Situated within the North Lotts and Grand Canal Dock SDZ Scheme

Development Land

0.057 acres
Former Murphy and Gunn Showroom, Rathgar Avenue, Rathgar, Dublin 6
Approx. 0.90 acres
Prime Residential Development Opportunity (s.p.p.)
Zoned objective Z2 Residential Neighbourhoods
Potential for 90 apartments (s.p.p.)
Dataroom: www.rathgar-avenue.com

Development Land

0.90 acres
Unit 1 Roseville Industrial Park, Turvey Avenue, Donabate, Co. Dublin
Approx. 565.31 sq. m.
Semi-detached warehouse facility
Clear internal eaves height of 7.2 metres
Mezzanine floor of 72 sqm (773 sq. ft.)
9 designated parking spaces

Industrial

565 sq m
Main Street, Lusk, Co. Dublin
Approx. 1.5 acres
Superb development site (S.P.P.)
Well serviced with schools and public transport links
Zoned "TC" Town and District Centre – uses permitted include Residential and Retail

Development Land

1.5 acres
Mariners Point, Greenhill Road, Wicklow Town,
Co. Wicklow
Approx. 18.6 acres
Superb residential site S.P.P.
Zoned Objective R1 Residential & Objective R4 Residential
Established commuter town with a wide range of amenities
Highly accessible via public transport links

Development Land

18.60 acres
Bohernamona Road, Thurles,
Co. Tipperary
Approx. 14.37 acres
Attractive proposition to an incoming developer.
Zoned Existing Residential under the Thurles Town and Environs Development Plan 2009.
Ideally situated within a 1km walk of the town centre.
Positive planning history on the site.

Development Land

14.37 acres
Temple Road, Blackrock, Co. Dublin
Approx. 10 acres
Residential Development Site
F.P.P. for 291 luxury units
Dataroom available
Superb public transport links

Development Land

10 acres
Drummuck, Stradone, Co. Cavan
Approx. 94.5 acres
Existing Quarry with Planning Permission
BER Rating: D1

Development Land

94.49 acres
34 House Sites in Clerihan, Clonmel, Co. Tipperary
Approx. 3.5 acres
Residential Development Opportunity
F.P.P. for 34 no. Semi-Detached Houses
Zoned Existing Residential
Located 6km from Clonmel

Development Land

3.50 acres
Westminster Road, Foxrock, Dublin 18
Approx. 0.59 acres
Prime Development Site
Zoned Objective A – Residential

Development Land

0.59 acres