What size Do I need
Number of Seats/People
Space per employee
---
For sale

Available Now

1/25

VIRTUAL TOUR AVAILABLE
Belin Woods, Newbridge, Co. Kildare
Belin Woods is a new development comprising of 2, 3 and 4 Bedroom Family Homes in Newbridge, Co. Kildare. Belin woods is located on the Athgarvan road in Kilbelin, a beautiful riverside setting just minutes from Newbridge town centre. Transport links to Dublin are excellent, with the M7 motorway only minutes away.

New Home

88 - 153 sq m

0

0

0
For sale

1/23

VIRTUAL TOUR AVAILABLE
Ballinacurra House, Kinsale, Co. Cork
Ballinacurra House offers the unique combination of luxury living at its finest and the best of country lifestyle, as Kinsale is voted one of the top places in Ireland to live and work.
Estate

1,709 sq m

14

14

8
For sale

Final Units

1/14
Castleland Park, Balbriggan, Co. Dublin
Castleland Park in Balbriggan, is a new development of 3 & 4 bedroom homes by Glenveagh, within walking distance of the beach.
Enjoy seaside living in spacious new homes finished to Glenveagh's signature standard in beautiful surroundings on the northern edge of Dublin's coast.
Just 34km north of Dublin City and 27km south of Drogheda, Balbriggan is an excellent location for commuters to Dublin City and beyond.

New Home

111 - 120 sq m

4

0

0
For sale

1/16

VIRTUAL TOUR AVAILABLE
25 Raglan Road, Ballsbridge, Dublin 4
A meticulously refurbished classic Victorian red brick providing luxury accommodation with all modern conveniences seamlessly integrated.
Residential Sales Negotiator

Terraced

404 sq m

5

4

5
For sale

Available Now

1/12

VIRTUAL TOUR AVAILABLE
The Pinnacle, Mount Merrion, Co. Dublin
1, 2 and 3 bed luxurious apartments and penthouses.  These apartments and penthouses will benefit from amazing sea views over Dublin Bay, and Deerpark woodland on your doorstep.

New Home



For sale

1/41

VIRTUAL TOUR AVAILABLE
Tragara, Nerano Road, Dalkey, Co. Dublin
Tragara comprises a Robert Fowler designed 6-bedroom detached family residence built C. 2003 of approximately 290 sq. metres/ 3,200 sq. ft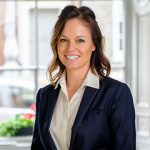 Senior Sales Advisor, Residential
Detached

290 sq m

6

4

4
For sale

Coming Soon

1/3
143 Merrion Road, Dublin 4
143 Merrion Road consists of just 63 one, two and three bedroom apartments and penthouses located just a short walk from Sandymount Strand with miles of spectacular coastline.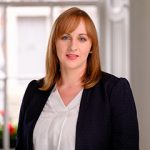 Senior Sales Negotiator, New Homes
Penthouse

51 - 126 sq m


2

1
For sale

1/41

VIRTUAL TOUR AVAILABLE
St. George's Avenue, Killiney, Co. Dublin
An illusion of countryside created by a building or garden within a City – 'Rus in Urbe', the secret to Ananda lies in its subtle design and commanding build on St. Georges Avenue.
Detached

929 sq m

7

6

4

VIRTUAL TOUR AVAILABLE
Rusheen, Westminster Road, Foxrock, Dublin 18
Rusheen is a charming detached five bedroom residence with distinctive turret and Liscannor slate roof detail discreetly located on Westminster Road just a stone's throw from Foxrock Village
Detached

319 sq m

5

3

3
For sale

1/18

VIRTUAL TOUR AVAILABLE
Castlefield House, Convent Road, Delgany, Co. Wicklow
Castlefield House is without doubt one of Ireland's finest period style mansions.
Detached

756 sq m

6

6

4
Sale agreed

All Reserved

1/7

VIRTUAL TOUR AVAILABLE
Marianella, Orwell Road, Rathgar, Dublin 6
Final 3 bed apartments now on release. Marianella is perfectly located close to Rathgar village and a multitude of amenities.

New Home

118 - 248 sq m



For sale

Coming Soon

1/5
55 Lad Lane, Dublin 2
55 Lad Lane comprises of 25 luxurious and spacious 1, 2 & 3 bedroom apartments and penthouses in the heart of Dublin City Centre. Situated in Dublin's traditional Central Business District and easily accessible by excellent public transport modes.

New Home