European Commercial Property Outlook 2019.
2018 was a year of rising uncertainty but Europe still saw significant cross border investment activity. As we move further into the cycle, we identify some of the key risks and opportunities for the market in 2019.
Read the full report: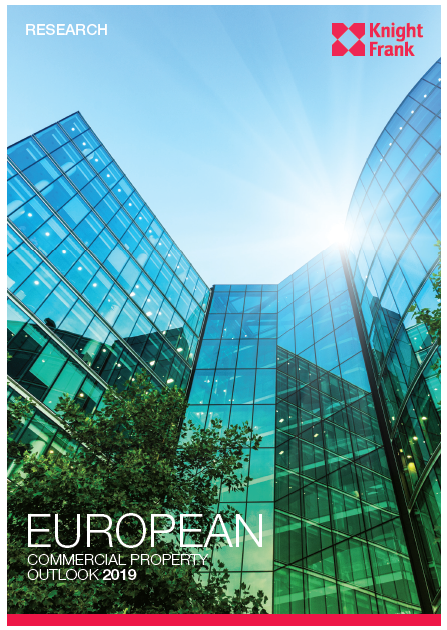 In Europe a series of elections saw a shifting political landscape in countries as varied as Italy, Sweden, Hungary and Germany. France saw a rise in the Gilets Jaunes, while Italy faced a standoff with the European Commission around the proposed budget. Across the Bosporus, Turkey battled a currency crisis, which saw its currency lose over half its value at its peak, spiking CDS spreads of exposed European banks.
However, this increasing turbulence is not unique to Europe. Arguably, more significant economic and geopolitical concerns are occurring away from the continent. Ripple effects of the US-China tradewar are being felt globally and spiking economic policy uncertainty in 2018 led to an increase in financial market volatility around the world. These global headwinds did soften GDP growth for Europe as a whole over 2018, which is expected to continue into this year, according to the European Commission.
However, on a country level there remains significant variation in performance. Spain for example, is earlier through the cycle and continues to enjoy its recovery from the 2013 / 2014 Eurozone crisis, while political challenges and banking sector exposures to Turkey contributed to a dampening of country level growth for Italy.
Ongoing urbanisation and agglomeration effects mean that country level indicators no longer tell the whole story. While Italy is seen by some as a problem child of Europe, on a city level it is possible to find improved economic performance.
To read the European Commercial Property Outlook 2019 report in full, download your copy now.