Irish Housing Market International Investor Report 2022 key findings:
Key Findings:
Population Growth: Population of over 5 million in 2021 with this forecast to reach 6m by 2051. Ireland has the youngest population in Europe and aver 40% of the population live in the greater Dublin area. reach 6 million by 2051, growing at a rate of 0.69% per annum.
Strong Natural Demand for Housing: Demand for 30,000 – 35,000 units per annum.
Supply lags demand: 20,433 units completed in 2021. The average supply over the last ten years was 12,632 units per year.
Prices Increasing Steadily since 2013 across all sectors: there has been a particularly large increase in prices from Jan 2021 – Jan 2022. Apartments have increased by 11.7% in Dublin and 13.5% Nationally. House prices are up 13.6% in Dublin and 15% Nationally.
Density, creative design, planning & work/life balance all drive vision of the future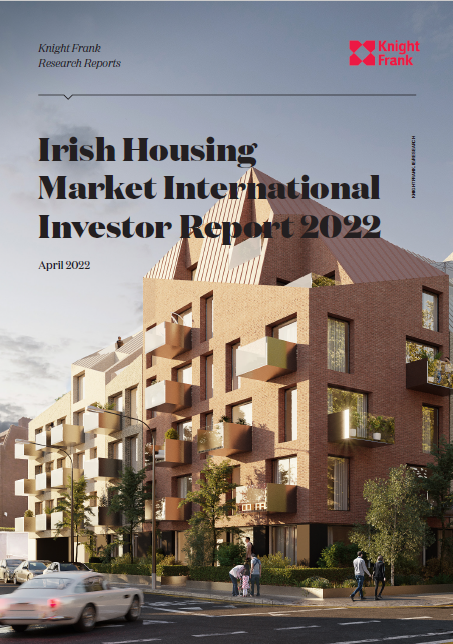 To discuss the Irish Housing Market International Investor Report 2022 in further detail please contact our Research team, our Residential Team or our New Homes Team.