Against a tumultuous backdrop, Kate Everett-Allen assesses the ups and downs of prime property markets in 2020 and beyond.
From health to economics, 2020 saw the world upended. Our latest data however, suggests prime property markets were largely resilient.
A year ago, Knight Frank's Prime Global Cities Index, which tracks the movement in prime prices across 45 cities, was rising at a rate of 1.1% per annum, by the end of September 2020 the rate had climbed to 1.6%.
Underpinning the resilience of housing markets are the vast stimulus packages that governments and central banks have employed to support incomes and companies, whilst keeping borrowing costs near record lows. That said the response of prime housing markets has not been uniform.
Some markets have had a helping hand from policymakers – London and Mumbai are enjoying stamp duty holidays, while others such as Vancouver and Miami are seeing a flurry of sales activity as residents reconsider their property requirements in light of the pandemic.
This year, as well as presenting our price forecasts for 2021 (page 4), our global research teams assess the impact of the pandemic on their markets (see panel right) and assess the prospects for demand, supply and sales in their markets (page 5). Finally, on page 6 we look at the risks and opportunities that lie ahead and highlight eight trends set to influence prime residential markets in a post pandemic world (page 7).
KEY PRIME MARKET DRIVERS IN 2020/21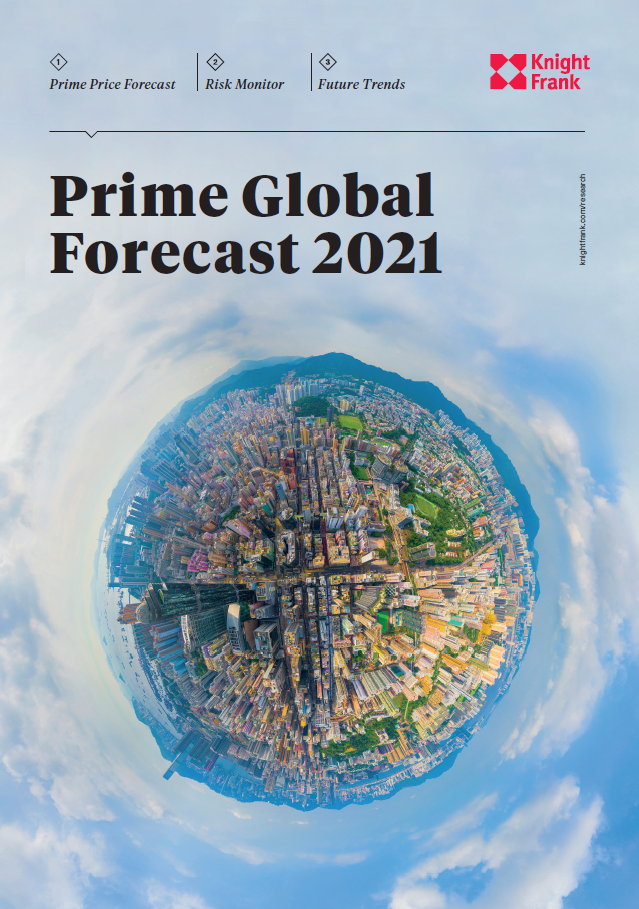 Pandemic Fuelled Domestic Demand: change of location or larger property
Supply Shortage: in some cities
Currency Play: Strong USD, weak GBP and at the start of 2020 weak AUD and NZD
Buying Opportunity: Several years of weak price growth in first tier cities
Low Interest Rates: The number of economies with negative rates is set to rise
Tax Changes: Stamp duty holidays
Fiscal Stimulus: Mortgage holidays and furlough schemes