Knight Frank's New York Insight report analyses conditions within the city's prime residential market.
Against a backdrop of economic uncertainty and volatility in several asset classes, New York's steady price growth, rising rents and low purchase costs are attracting investors looking for an inflation hedge in a global and transparent market.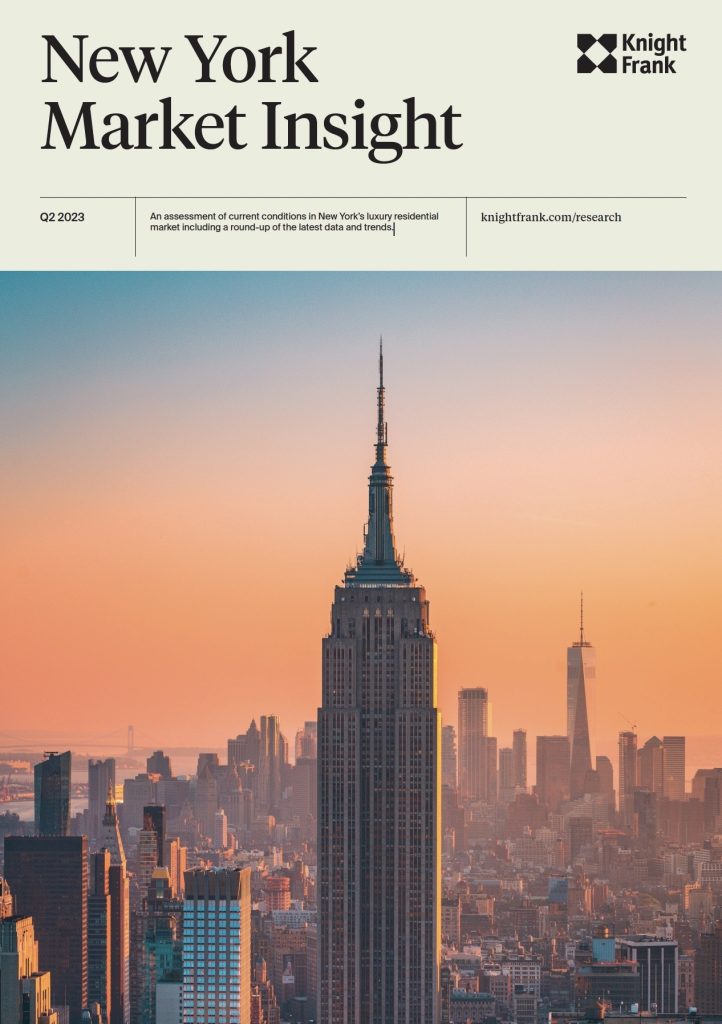 Key Findings:
Manhattan's luxury market is on a firm footing. While the S&P 500 fell 19% in 2022, and estimates suggest crypto plummeted 50%, luxury homes in New York registered 2.7% average growth, despite the Federal Reserve embarking on its fastest pace of rate hikes since the 1980s.
According to Miller Samuel, the average price of a luxury Manhattan home stood at US$1,948,603 at the end of 2021, a 2.7% increase equates to an average uplift of US$52,612 in 2022.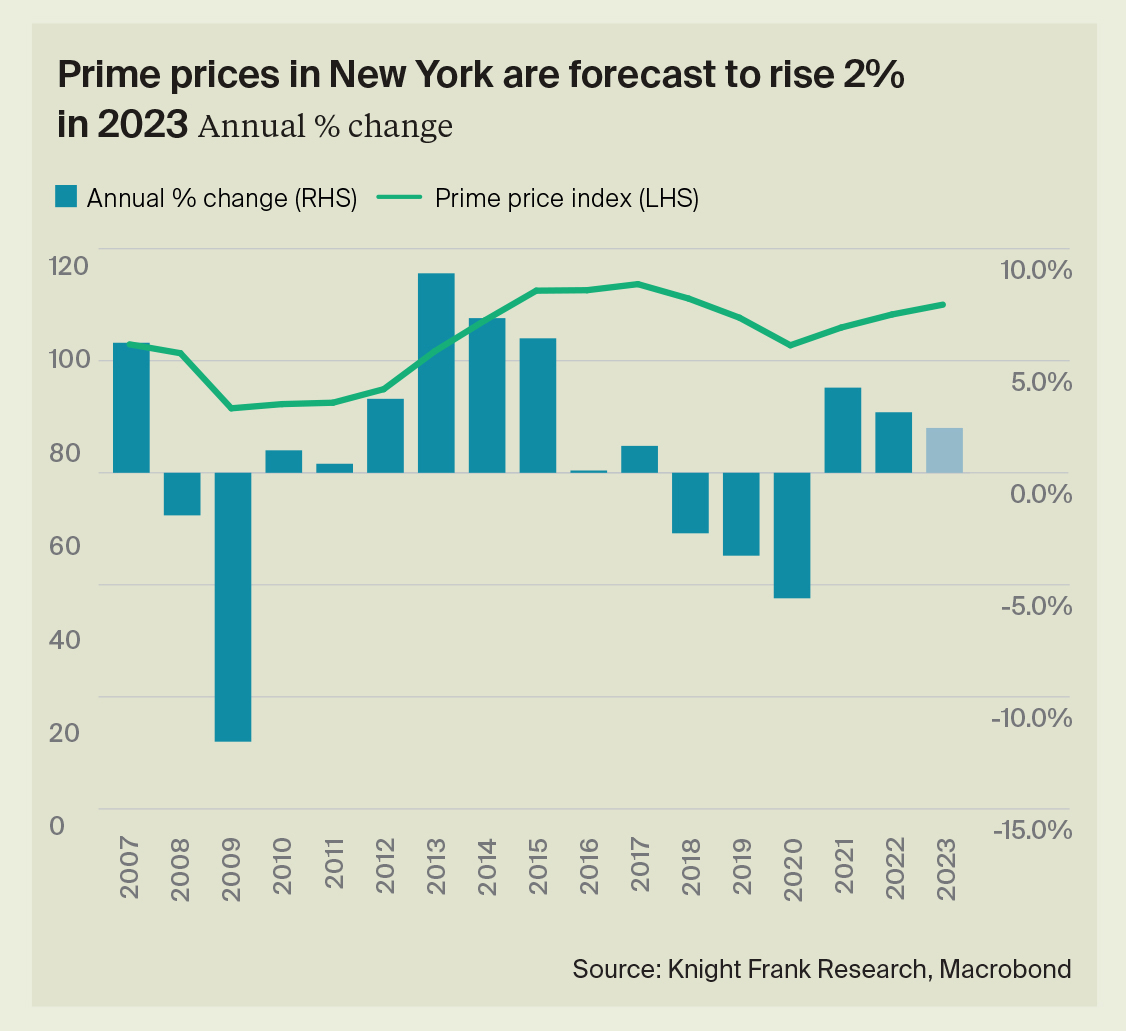 Knight Frank forecasts 2% growth in 2023, higher than the city's 10-year average performance of 1.1%. Although interest rate rises, the Silicon Valley Bank's collapse and recessionary fears will temper buyer sentiment, the unsettled financial and economic environment may favour prime property in tier one cities.
Safe haven inbound capital flight is evident in New York, not surprising, given more UHNWIs reside there than in any other global city. Data from The Wealth Report 2023 confirms 37% of wealthy individuals in the US are prioritising capital preservation, higher than the global average of 26%.
Sales rates remain robust. Over 14,500 properties changed hands in Manhattan in 2022, 23% above 2019 pre-pandemic levels, and the city posted 244 sales above US$10 million, more than any other global city in 2022.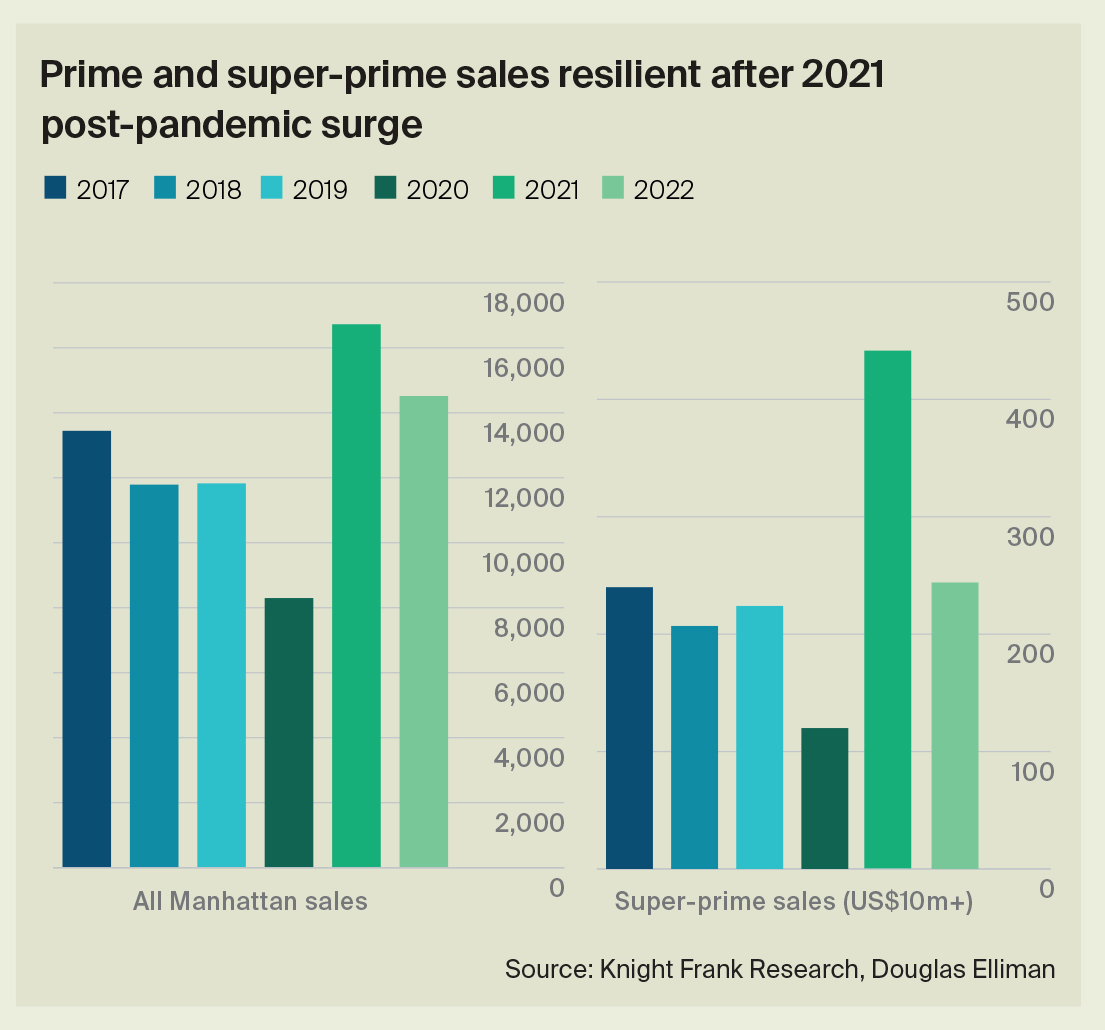 With cash buyers accounting for 80% of new home purchases in Manhattan, the market is better insulated from rate hikes. Despite the wider economic uncertainty, there is a degree of optimism amongst US wealthy individuals. Some 21% saw their wealth increase in 2022, but 64% expect their wealth to increase in 2023, according to Knight Frank's Attitudes Survey.